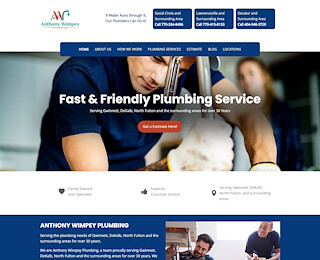 Reasons Why A Plumber In Conyers Should Be Appreciated
The services of a plumber can never be irrelevant. As long as you make use of water, then you will always need them.
Some of the services of a plumber in Conyers include;
Drain cleaning
Clogged drains, especially in kitchens, can cause blockages. Greases are usually the major cause. When you are experiencing this problem, the service of a professional plumber becomes needed. He will help you carry out a drain cleaning service to tackle the toughest of clogs.
Toilet repairs
Plumbers are usually inundated with clients' toilet problems. A single fault can create a massive mess in the toilet. It could be a leakage or a burst pipe. These little faults require the expertise of a professional.
Water heater installation
It should be the job of a plumber to help you install or fix a water heater, not yours. In fact, it is highly recommended that your water heater be installed by a licensed plumber because if it is not properly installed, it could create problems in your home.
Therefore, if you will like to get a water heater installed or repaired, you should find a plumber in Conyers to help you with it. Most licensed plumbers will be glad to be of assistance.
Faucet repairs
This is another problem that plumbers are always saddled with. A faulty faucet can never be prevented. The daily usage makes it inevitable. And when such happens, the service of a plumber or technician is immediately required. You do not want your water wasting, or even messing up your home.
The points listed above are some of the reasons why the services of a plumber in Conyers are necessary.
If you want to engage the services of a plumber for your plumbing works, there are some factors you may want to put into consideration. Some of these factors are;
Experience
Experience is a factor to be considered when looking for a plumber. There are many plumbing companies with years of experience, and we are one of them. We have been in existence for over thirty years. Therefore, we give our customers quality service at affordable charges.
Licensed Staff
We have a team of licensed technicians that are very friendly, transparent and dependable. Our plumbing team is also very quick in attending to customers' distress calls. We strive to give our customers the best service, while equally trying to be the best in the plumbing business.
Moderate Charges
Plumbing companies charge differently for their services. However, as mentioned before, our charges are moderate and affordable compared to others. Years of experience has taught us how a rational customer thinks. We don't over-charge and we try as much as possible to build a good customer-relationship with our clients. We also do not cut corners. This way, we have been able to keep a large client base.
Finally, plumbers should be appreciated because of the role they play in helping to install and maintain water, sewage and drainage systems. As we know, water is life. As we require water for various things, so also, we need to release body waste. This is possible, thanks to plumbers who help to maintain our sewage systems.