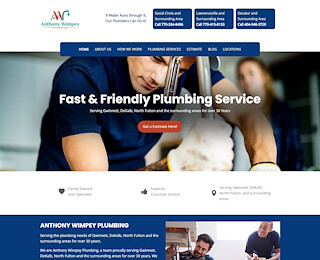 Value-Added Services To Expect From Your Plumber In Suwanee
One thing that makes Suwanee one of the best places to live in the US is the availability of quality essential service like a plumber. Like any vibrant town, the provision of quality service delivery is important for companies in any sector. But is not just enough to be able to call on a qualified plumber in Suwanee easily, the services rendered must be top-notch and beyond the mundane.
Many people take it for granted they can call on a professional plumber at any time when the need arises. That is true to a large extent. However, we believe that as a homeowner or business, you should demand more from your plumber in Suwanee.
Fact is, it is not difficult for any run-of-the-mill plumber to lease fancy equipment and trucks, get a few support staff and so on. What is not common is that little bit extra that keeps clients happy, generate absolute trust and get them to always to think of companies like ours first in times of need.
So what are these value-added services you should expect from your plumber in Suwanee?
1) Respect for your property
You are familiar with the drill by now if you have made use of a plumbing company before. They charge into your property and strut around like they own it and can do anything.
By the time they are through, they leave without bothering to clean up the mess. At best, you get just a perfunctory cleaning of the obvious debris.
We believe any good plumber should be able to leave your property the way they met it after a job well done. A good Suwanee plumber must ensure that when the client comes back, they must wonder if any work at all was done.
Basically, the only evidence of job done should be the fixed plumbing working perfectly again.
2) A guarantee or warranty is assured
The best plumbers are willing and able to guarantee the work they do for their clients. Any plumber who is not able to do that must lack absolute confidence in their services.
That said, a client shouldn't have to ask or demand a warranty. It should be a service that is made available freely. With warranty assured, property owners are confident any shoddy job would not result in extra expenses on them.
That is why we always insist that when looking for a plumber in Suwanee, make sure they have insurance coverage in case of unforeseen damage to your property.
3) Good customer care service
This is one of the best value-added services your preferred plumber should provide. To gain client confidence and trust, the plumbing company should regularly call back to find out if the clients encountered problems after the job was done.
This service must also make it a duty to inform clients about new developments and service that could be beneficial to them. The cost implications, including cons and pros, should also be spelled out to the client.
All of the above services must be inclusive of using the latest equipment, arriving on time when called upon, fast service delivery, and reliability.
So any time you need a plumber in Suwanee, don't just settle for the closest or the cheapest, make sure they are also able to give you this extra services. Because we believe citizens of Suwanee deserve the best at all times.