Is a bathroom faucet replacement a job you need a plumber for or can you do some bathroom faucet repair in 
Loganville

?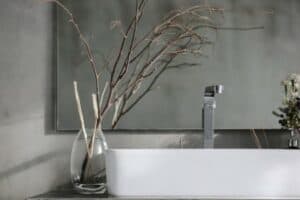 If you've got a drip that just won't quit, it might be time for a bathroom faucet replacement. Or, it's possible that with a little know-how and elbow grease, you might be looking at a repair instead. But how do you know whether you need a replacement or a repair? Ask yourself these three questions: Do you know how to fix it? Can you afford to call a plumber? Can you afford not to call a plumber? Let's start with the first question. Read on for
Ask yourself these three questions: Do you know how to fix it? Can you afford to call a plumber? Can you afford not to call a plumber? Let's start with the first question. Read on for the . . .
Number One Reason to Avoid Bathroom Faucet Replacement
There's one good reason why you should always consider bathroom faucet repair before replacement. It might be a 35¢ repair.
If you have a leaky faucet, the first thing you want to check out is whether it's a simple matter of replacing a washer. If it is, you can pick up a washer at the hardware store and do that right at home. Most often, the washer that causes the drip is located right near the external valve, making it an easy fix. Sometimes what feels like a major plumbing disaster is nothing more than one of the easier DIY plumbing projects homeowners face. While we're always happy to come take care of even the smallest plumbing jobs for our customers, if you feel confident that you can make the repair yourself, it might be worth a try.
Do You Know How to Repair a Bathroom Faucet or Do a Total Bathroom Faucet Replacement?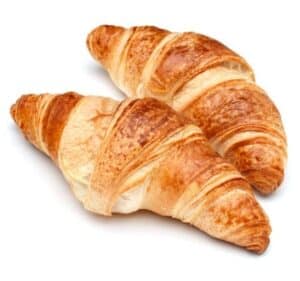 The first thing you should do is stop and think for a few minutes. Do you know anything about bathroom plumbing? Do you know how and where to turn off the water? If you have a "no" answer to either question, your best bet is to pick up the phone and call your plumber.
Here's another question. Do you know how to figure out how many holes your bathroom sink has so you get the right sized faucet? (Look under the sink and you can easily see the holes.) Make sure your replacement faucet is built to fit the number of holes your sink has for the proper fit and hook-up access.
If you're handy with a wrench and aren't afraid to follow directions, you can probably replace a basic bathroom water faucet. However, if you don't know a crescent wrench from a crescent roll, call the plumber, even if someone tells you this is an easy DIY.
Can You Afford to Call a Plumber for a Bathroom Faucet Replacement?
It's a fact. A plumbing bill can add up to a little bit of money. Can you afford it? The real question here is can you afford not to make the call. Your bathroom faucet alone can cost anywhere from $40 to $250 and up. If you aren't sure of the proper tools, the right amount of tension, and the hardware you need to get a tight seal, you can not only wind up with a non-working bathroom faucet, but also a mess, and some ruined fixtures as well.
If you attempt a job that's outside of your skill set and things go south, your total costs are going to multiply in moments. Plumbing mistakes can cause problems, including water leaking in places you aren't even aware of until the damage is already done.
As a rule of thumb, if you're not sure you can handle the plumbing project in front of you, it's better to call in a pro. Sometimes you'll actually save money by spending a little bit of money to bring in an expert.
If you're remodeling or just suspect you need a bathroom faucet replacement to upgrade your fixture, Anthony Wimpey Plumbing is the surefire way to make sure the project turns out right. Click or call 770-385-5660 to schedule a service call now.