Learn the benefits of calling a Covington plumber before you buy a new garbage disposal.
Do you know why you should call a Covington plumber the next time your garbage disposal goes out? In a world where DIY is more popular than ever, many homeowners try to install new appliances on their own. But, without the proper training and expertise, you may be in for an unwanted surprise. Garbage disposals are more complex than they seem.
Before you start taking apart your old garbage disposal, you may want to reconsider. Not only will you spend more time installing it yourself, but you may run into some trouble along the way. Plus, you want to make sure that you get the right disposal for your household.
Here's everything a pro plumber wants you to know about garbage disposal installation:
Plumbers Are Garbage Disposal Experts
Many people don't realize that garbage disposal repairs actually fall under the plumbing umbrella. But, let's look at it this way. Plumbers handle any repairs that involve water and pipes in your home. You install the disposal under the sink by connecting it to the water pipes. So, by that alone, it meets all the criteria of a plumbing appliance. What does this mean? Simply stated, you should hire a plumber for any problems relating to your garbage disposal.
The disposal works by chopping up food waste into pieces that are small enough to rinse down the drain. Without a working disposal, clogged kitchen sinks would be a daily occurrence. While a malfunctioning garbage disposal is not a plumbing emergency, it is a huge inconvenience. Putting off repairs could make cleaning out the kitchen sink a dirty—and very smelly—task.
Plumbers are experts when it comes to repairing disposals. No matter what make or model you have, a plumber can determine the exact source of the problem. Too many homeowners think fixing the disposal is an easy thing. But, they're mistaken. This seemingly simple appliance mixes two incompatible substances—water and electricity. One wrong move and you may get electrocuted. Instead of taking the risk, always let a professional handle this dangerous job for you.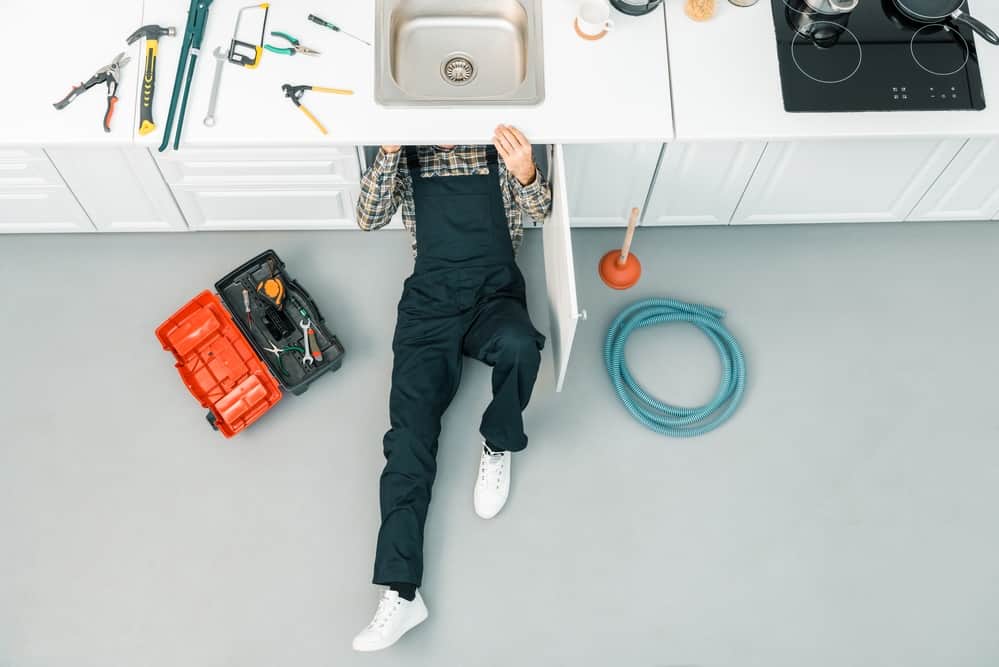 The Blades Are Razor Sharp
Never put your hand down the sink when the garbage disposal is in use. Better yet, try not to put any of your body parts near the disposal without first disconnecting the power source. Doing so may result in an emergency trip to the local hospital.
The garbage disposal relies on a very sharp blade to chop up your leftover food. When you peer down the drain, this blade may seem small and flimsy, but that's just an optical illusion. Think about the last thing this appliance disposed of for you. It probably only took a few seconds to chop it up into tiny pieces. Replace that food with your hand, and you'll get the same results in the same amount of time.
Sure, the blade may wear out over time, but you don't want to be the one who figures that out. Instead, if you suspect your garbage disposal isn't working as well as before, let a plumber examine the blade. They know how to safely remove your disposal to determine if a bent or dull blade is to blame.
Repairs Are Not Always the Best Option
Believe it or not, most plumbers want to save their customers money. If they provide you with a great deal, you're more likely to call them again in the future. Studies show that the most successful businesses not only find new customers, but they also retain their old ones. Because of this, a reliable plumbing company will only offer you the services that you need.
When you call to schedule garbage disposal repair, it may surprise you if the plumber tells you to buy a new unit instead. While it may be possible to fix the problem, it may not be cost-efficient for you. For example, if the plumber makes a few tweaks to the motor and it works again for only a couple of months, did you really save money? You'll actually end up spending more if you have to keep repairing the same part over and over again. In many instances, the cost of garbage disposal installation is equal to or only slightly higher than the price of a repair.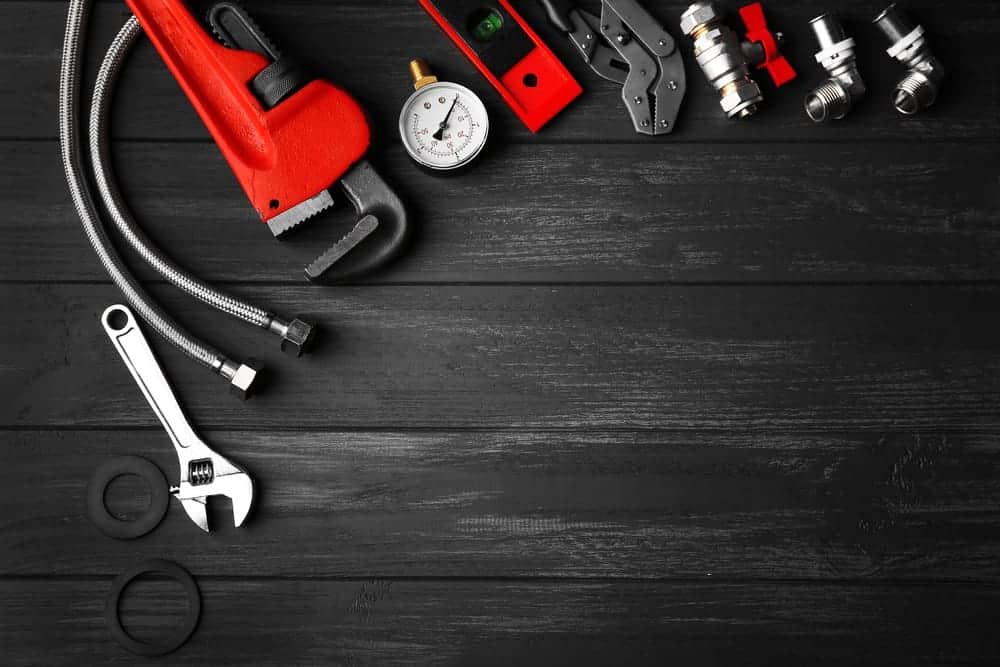 When It Comes to Disposals, You Have Choices
Unless you're a garbage disposal connoisseur, you may not realize how many different makes and models are available to consumers. When it comes time to replace your current unit, you'll want to discuss the various options with a plumber to make sure you make the best selection. Here are some things you may need to consider before making a purchase:
Size: How much horsepower do you need?
Style: Do you know the difference between continuous feed and batch feed?
Material: Do you prefer aluminum or stainless steel?
Price: How much can you spend on a new disposal?
A plumber will ask you very pointed questions to help you make the right decision. A disposal with 1/2-3/4 HP will work for most families. However, if you have a large family with 5-8 people, a disposal with at least 1 HP will function better. You can keep adding more food down a continuous feed garbage disposal as long as you have the faucet running. On the other hand, a batch feed only lets you chop up a single batch at a time. But, you're less likely to experience clogging. Aluminum and stainless steel look almost identical, but stainless steel doesn't corrode. If you're on a tight budget, you can save money by choosing a continuous feed or aluminum model.

Protect Your New Disposal After Installation
After you pay a plumber to install your new garbage disposal, the last thing you want to is to need them to repair in the near future. It's important to note that most garbage disposals last for 8-15 years. However, your own habits in the kitchen may wear out the appliance sooner than expected. It's important to pay attention to what you put down the drain.
Clogs are a leading reason for disposal repair and replacement. Never put grease or oil down the drain. Grease not only sticks to the inside of the unit, but it also contaminates the local water supply. You should also avoid using the garbage disposal to chop up bones or egg shells. Both of these items may wear out the blade prematurely. If you hear something jamming the blade, turn off the disposal immediately and look for any foreign objects.
Keep your new garbage disposal clean. While you can't scrub the blade by hand, you can clean and disinfect it with a few pieces of ice or some lemon peels. Wipe around the exterior of the unit with a damp cloth to remove any dust or grime. The more care you put into maintaining your garbage disposal, the longer your relationship will last.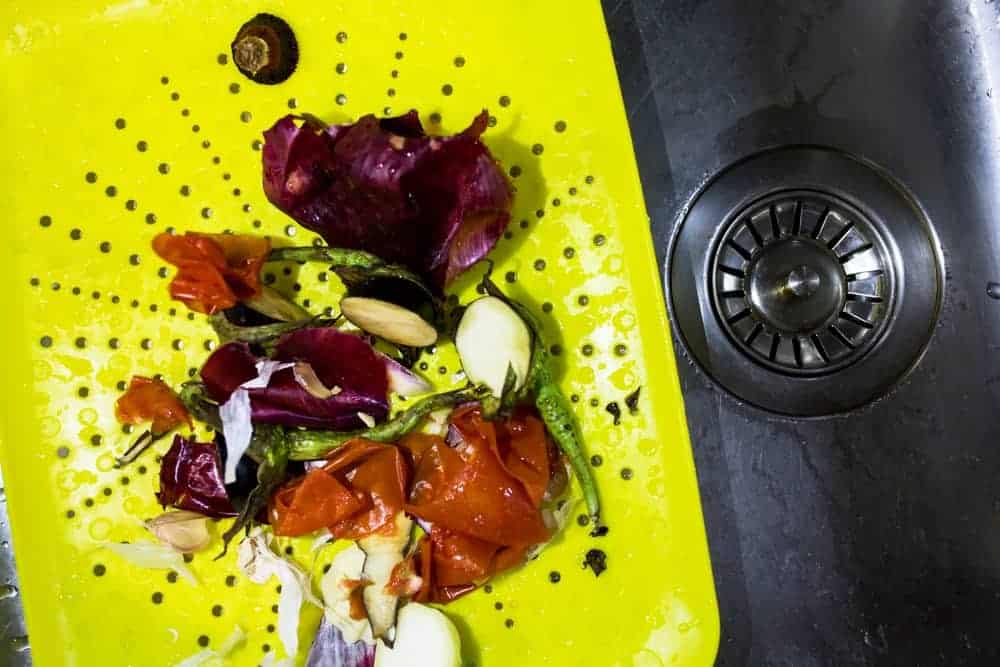 Leave Installation to the Pros
If your garbage disposal has seen better days, it's time to buy a new one. Instead of fumbling around trying to tackle this job alone, call out the pros from Anthony Wimpey Plumbing. In no time at all, we'll have your new garbage disposal up and running.
The team at Anthony Wimpey Plumbing has more than 30 years of experience in the plumbing industry. We believe that great work begins with excellent customer care. From start to finish, you can count on us to provide you with honest and reliable service. Your satisfaction is important to us, and our job isn't complete until we exceed your expectations.
When it comes to plumbing solutions, we have them all. Connect with us online if you need a new garbage disposal installed by a reliable Covington plumber.