Sewer line replacement in Lawrenceville does not have to leave a path of destruction in its wake.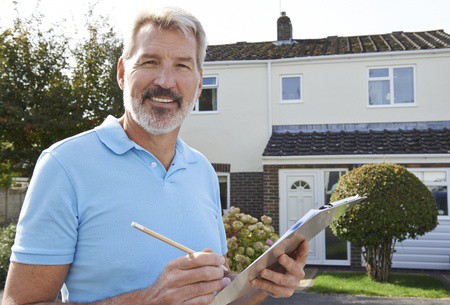 At some point, sewer line replacement in Lawrenceville may be necessary for your home. Even a newer house can experience problems with sewer lines. When that happens, it is important to address the problem right away. But that doesn't mean tearing apart the whole property. A good plumbing company will work with you to ensure there is minimal damage. Here are some things to take into consideration when preparing to have your sewer line replaced.
Does My Lawrenceville Sewer Line Need Replacement?
When signs of a sewer line backup first appear, call a trusted plumbing professional right away. Standing water in the yard, backed up pipes or drains, or the smell of sewage means something is not right. But this does not automatically mean the sewer line needs replacement.
Getting accurate information about your sewer line is important. By pinpointing the exact problem, you might be able to avoid unnecessary damage. In some cases, you can repair a problem area without replacing the entire line. Ask your plumbing expert if sewer line replacement is the best solution. For some great tips on how to talk with your plumbing professional, check out this article from www.thisoldhouse.com.
Sewer Line Replacement Options In Lawrenceville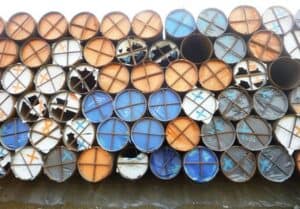 Once the pros determine sewer line replacement is necessary, it is time to consider the options. The expertise of your plumbing professional is critical in determining which method is right for you. Here are a few sewer line replacement methods to consider.
The traditional method of sewer line replacement requires digging a trench along the damaged pipes. This method is straightforward and reliable but will require the most cleanup. Wherever the pipes run is where the trench will go, and everything along its path is subject to removal.
Pipe lining is a newer method of threading a liner through the damaged pipe and inflating it. A resin coating on the liner hardens to the sides of the old pipe and creates a new lining inside. This process does reduce the diameter of the original pipe about a quarter of an inch. This method requires digging only one access hole, thereby minimizing the damage done to your property.
Pipe bursting uses a cable to pull a new pipe through the old pipe while breaking the old pipe apart. While pipe lining is not a possibility where a sewer line has collapsed, pipe bursting may still be an option. This method usually requires digging two holes, which is still far less intrusive than digging an entire trench.
Directional boring can tunnel underneath while dragging new sewer lines along behind it. This allows for existing structures to remain in place and undamaged. This method does not need an existing pipe, so a new pipe can run along a new route.
How Can Sewer Line Replacement in Lawrenceville Keep Your Home Fresh and Clean?
If you are experiencing the messy effects of a damaged sewer line, you want it handled right away. But don't let your haste to get one mess cleaned up leave you with an even bigger one. Take the time to talk with a trusted plumbing professional about your options. A good plumbing company will go the extra mile to leave your property looking better than ever.
Sewer line replacement in Lawrenceville doesn't have to leave a mess! The professionals at Anthony Wimpey Plumbing are standing by to help you find the best solution to your plumbing problems.
Looking for something to get you out of the house while sewer line replacement is in the works? Be sure to check out Atlanta On A Dime for some great events happening around town!