You don't plan ahead for a 24-Hour Plumber in McDonough, but don't let these reasons scare you from making a call at 2 a.m.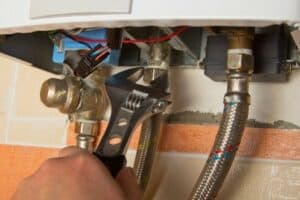 What is the scariest reason you need a 24-hour plumber in McDonough? Water flooding throughout your home, right? Anytime you have to deal with the damage caused by water flooding in your house, and you can wind up with a pretty hefty bill. And if it happens in the middle of the night? Those damages can multiply by morning. Of course, you may think you're in the clear if there's no rain in sight, but don't be so sure you're out of hot water yet.
Your 24-Hour Plumber Will Tell You- Sometimes Retro Just Means Old
Many people love the look of decorating their home in retro or antique motifs. The more pieces that fall into the grand design, the greater the impact of the decoration efforts. You've found every last detail to make your house shine, including a pink porcelain toilet in the guest bathroom. Unless, of course, that porcelain is over fifty years old. Old porcelain can crack, even so deeply as to cause the toilet to split open and send water flooding through the room.
If the flooding is on an upper floor in the house, this emergency just took on a whole new price range, as water can begin to leak through the ceiling in the rooms below.
While authenticity in your decor might seem necessary, unless you're on the historical registry and their rules insist on original plumbing, you're better off purchasing a new toilet that just looks like it's an antique.
Your 24-Hour Plumber in McDonough Says Check These 3 Things!
Plumbers can tell you- if there is one thing to make a plumbing headache turn into a nightmare, it's when it happens at 3 am! Here are three things you can check to help avoid an emergency call.
Are there shut-off valves located on individual fixtures so you can turn off the water right where the problem is? This type of valve prevents having to shut off the main water valve to fix a particular issue.
Make sure you check the condition of the pipes in your house, especially if your house is more than 50 years old. Old, corroded pipes are subject to tiny pin holes, which can cause problems with the water flow inside the pipe. These little pin-sized leaks increase in quantity until they produce an impact on the water pressure and even volume in the pipe.
Pipe joints are areas particularly prone to leaks, but copper pipes can burst anywhere causing an immediate problem. If the problem cannot be immediately isolated, flooding can happen quickly.
Any one of these situations can leave you in need of emergency plumbing. While it's good to know there is a reliable 24-hour plumber in McDonough, it's always better to fix a potential problem before it becomes an emergency.
You Never Know When a Problem Needs a 24-Hour Plumber in McDonough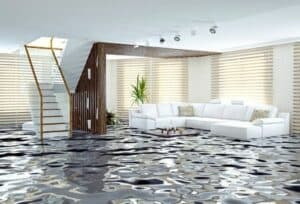 Spending some time checking your pipes, especially pipe joints, where there are visible, and make sure you know where the individual shut-off valves are located for your sinks, tubs, showers, and toilets. Having a little knowledge can be a valuable thing.
Homeowners have a lot of different experiences where they will be better off with an expert. If you are replacing a bathtub or a water heater, or the shower, you're usually better off with an expert.
Take a look around your home and find out if it's time to make a call before you need a 24-hour plumber. Call today at 770-385-5660 and see if we can make sure your home is not in need of a 24-hour plumber anytime soon.