There are some tell-tale signs it's time to call a plumber in Winder, Georgia. Are you wondering if you should tackle that job yourself?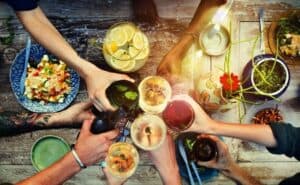 Sometimes you can take on a household repair and save some money. As an added bonus, it's a nice boost to the ego. But for most issues, you need a professional plumber in Winder, Georgia.
It's like inviting people over for a friendly BBQ. You can handle the grill and enjoy the time with family and friends. But when it's time to impress the future in-laws or the guy deciding if you get that promotion, you might want to cater the food for some extra pizzazz.
How Do I Know If I Should Call A Winder, GA Plumber?
There are some jobs you should call a plumber to handle. You can learn a bit about how some of them happen right here at Popular Mechanics. Unless you have enough handyman experience to know what you are doing, you need an expert.
Obviously, you might not have any trouble fixing a leaky faucet. If the problem is nothing more than a washer to replace, you're fine. But if you need a shower valve replaced, for instance, you should call a plumber. There are many options involved with shower valves, so it's best to have expert help. There is also the possibility of damaging the walls if you haven't done this work a few times.
Problems with hot water also require a pro. While it could be a simple fix, it could also mean your water heater needs replacing. In this case, one false adjustment can cause big trouble. It's better to call in a plumber and get the job done right.
Have you noticed water leaks along the walls, the ceilings or the floors? You might have a cracked or broken pipe. Water damage happens faster than you think, so get a plumber on the way immediately. Waiting to fix a leak is never the best decision.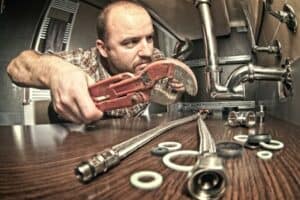 A drain clog you can't bust with a plunger or a homeowner's snake is also a good time to call a professional plumber. The clog could be deeper than you think. Using ineffective tools to try and fix it can push the clog deeper into the pipe, turning your small problem into a major plumbing project. Give the plunger a shot, but if you don't get immediate results, pick up the phone.
What Other Plumbing Problems Need a Plumber in Winder, GA?
When you are building or remodeling, you must have a licensed plumber. Permits require certified signatures from professionals. You can't get around this one, so don't even try. Hire a licensed plumber right from the start so your dream project does not turn into a money pit.
A block or clog in the main water line is another definite sign you need a plumber. If the toilet, shower or drain starts to back up, this is a warning sign there might be a big problem. Head for a pro right away. Cleaning the main line requires equipment you don't have. Instead of renting equipment and learning how to use it, call your plumber. He will bring his equipment and his expertise.
If gas lines connect to your project or problem, don't even think about messing with it. Gas goes boom in a hurry, so never take on the gas line yourself.
Need to Get Away While Your Winder, GA Plumber Does the Work?
It's the holiday season, and you deserve to get out and enjoy it. Why not head on down to the Theatrical Outlet and catch "The Big Fish." This musical will entertain the whole family, so enjoy yourselves for a night out.
When you need a plumber in Winder, Georgia, don't waste time trying to find out who to call. You can contact Anthony Wimpey Plumbing right here for all your plumbing needs.