Count on plumbers in Madison, GA to come to the rescue if you need a new garbage disposal.
Talk to a few local plumbers in Madison, GA, and they'll agree that the garbage disposal is one of the most used appliances in the kitchen. It's also one of the most overlooked until stops working. Homeowners rely on this little device to chop up food waste and keep their sink clear of clogs. Go without the garbage disposal for a week, and you'll soon realize how much you rely on it.
Without a functioning garbage disposal, you'll have to be careful what goes down the drain. Large food particles can clog the pipes, leading to a larger problem. If you try to put food waste into the kitchen trashcan, you're in for a smelly surprise. That's why it's best to call out a plumber right when you notice a problem with your garbage disposal. Here's how plumbers really feel about garbage disposal installation.
Repairs Are Sometimes Possible
Before you order a brand new garbage disposal, you should find out if a plumber can repair your current one. Sometimes the problem isn't due to a malfunctioning unit, but rather due to a poor power supply. Other times, a broken blade may be to blame. A plumber can determine the exact reason your disposal stopped running.
It may be possible to restart the unit by pressing the reset button. Every garbage disposal has a prominent, red reset button on the bottom. This button pops out if the disposal overheats or gets jammed. It stops the power supply until you fix the problem. Sometimes, an overpowered circuit breaker is to blame. In other instances, the blade gets stuck. After a plumber finds and fixes the issue, the garbage disposal should work like new.
Installing a New One Is Cheaper
We live in a world that believes it's cheaper to fix something than to replace it. Sure, repairing a car will probably cost thousands less than buying a new one. But, if you have to keep pouring money into the vehicle, are you saving anything in the long run? The same theory holds true with your garbage disposal, except installing a new unit costs significantly less than buying a car.
Garbage disposals are not made to last forever. In fact, the average lifespan of a disposal is only 5-7 years. If your disposal is up there in age, you should call a plumber for garbage disposal installation. Of course, you could try to repair the motor or replace a part, but it could end up costing the same amount as a brand new model. Plus, you'll most likely find yourself needing another repair sooner than later.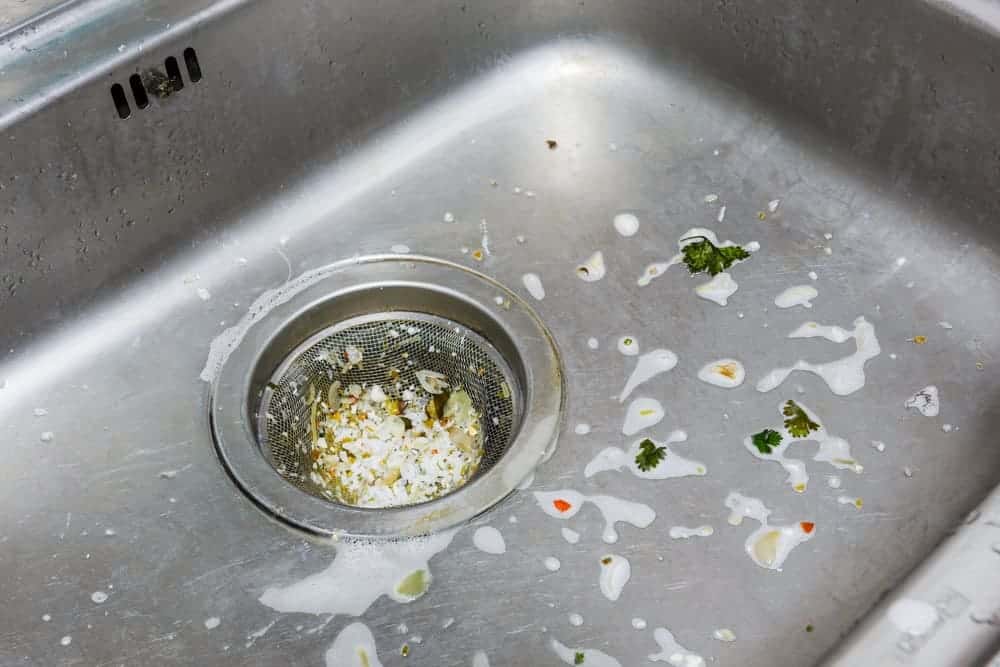 DIY Is Never a Good Choice
Garbage disposals are pretty small, so they can't be that hard to install, right? So many homeowners think installing a new disposal is a piece of cake. Others think they can save tons of money by doing it themselves. Any local plumbing company will tell you this is not true. If you try to install your own disposal, you may find yourself spending more time and money on the project than you anticipated.
What could go wrong? A lot. Anytime you're dealing with electricity and water, there is a huge potential for disaster. Hooking up electric wires can shock you. Water can flood your home in no time at all. Mix electricity and water, and you're in for a deadly combination. A plumber, on the other hand, knows how to install your new disposal quickly, safely, and correctly. Save your sanity and let a professional handle it for you.
You May Be to Blame
Sure, a malfunctioning garbage disposal may be luck of the draw. You may have a faulty unit. Older garbage disposals will wear out at some point. Even an unexpected power surge may damage the disposal. However, user error leads to the untimely death of many garbage disposals. You need to follow the instruction manual to ensure you're using your unit the right way.
Garbage disposals are helpful at home and environmentally friendly. They keep food waste out of landfills. Decaying food in landfills produces dangerous greenhouse gases, including methane and nitrous oxide. If your garbage disposal stops working, you may end up contributing to the food waste crisis. How you use your disposal has a direct effect on how long it lasts.
Not everything you eat can go down the disposal. Everyday trash should never go down the sink. You shouldn't leave your disposal running unattended. Don't stick your hand down the disposal, especially if it's connected to a power supply. Listen to your disposal, and turn it off if the motor starts making strange or loud noises. Check for any blockages. While this may seem like common sense, many users don't put much thought into running this appliance.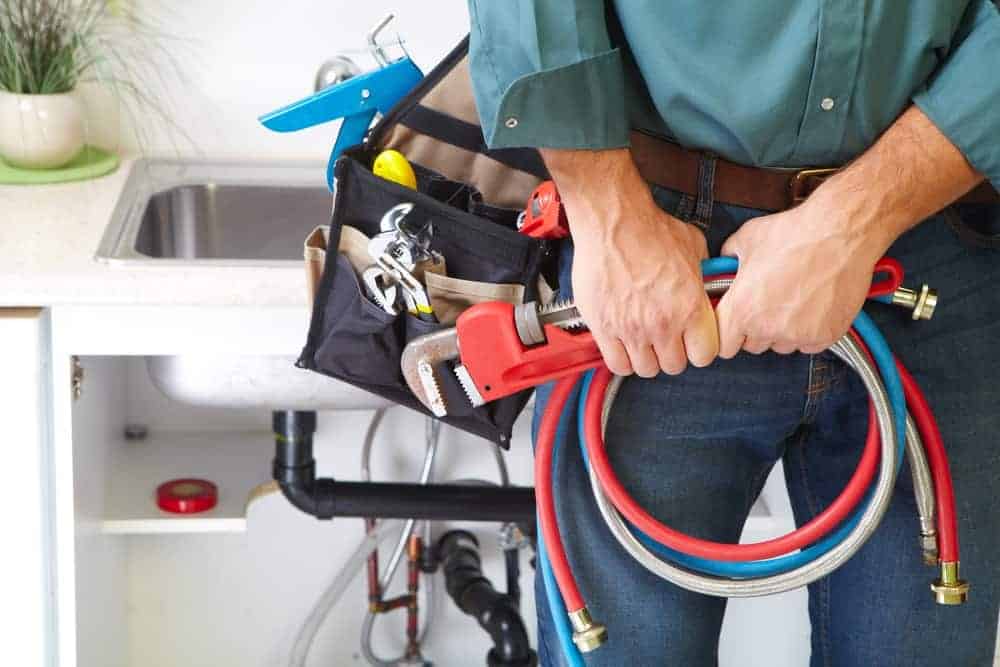 Don't Put It Off
Sure, when your garbage disposal stops working, it may not seem like a plumbing emergency. However, your local plumbing company doesn't want you to put off getting a new one. Too many people think they can live without their disposal. They soon learn otherwise.
The garbage disposal prevents large pieces of food from going down your pipes. It chops them into tiny pieces so that the particles can flow through the plumbing system. It also prevents problems at the water treatment plant. Without a garbage disposal, leftover food will clog the pipes. You may think you'll save a few dollars by putting off installing a new one. In reality, you'll probably end up with a more expensive plumbing issue on your hands.

You Have Options
Did you know that you have options when it comes to installing your garbage disposal? Your plumber will help you choose the best model for your specific needs. Kitchens come in all shapes and sizes. So do garbage disposals. Plumbing companies offer many different types of disposals, and they want to help you choose the best one for your household.
The size of the motor is very important. Smaller disposals usually come with a 1/3 horsepower motor. If you have a lot of people in your family, you may need something bigger. Look for a 1/2-1 horsepower motor instead. The blades also matter. Stainless steel blades are stronger than other types. They can chop food into smaller particles, reducing the risk of a pipe clog.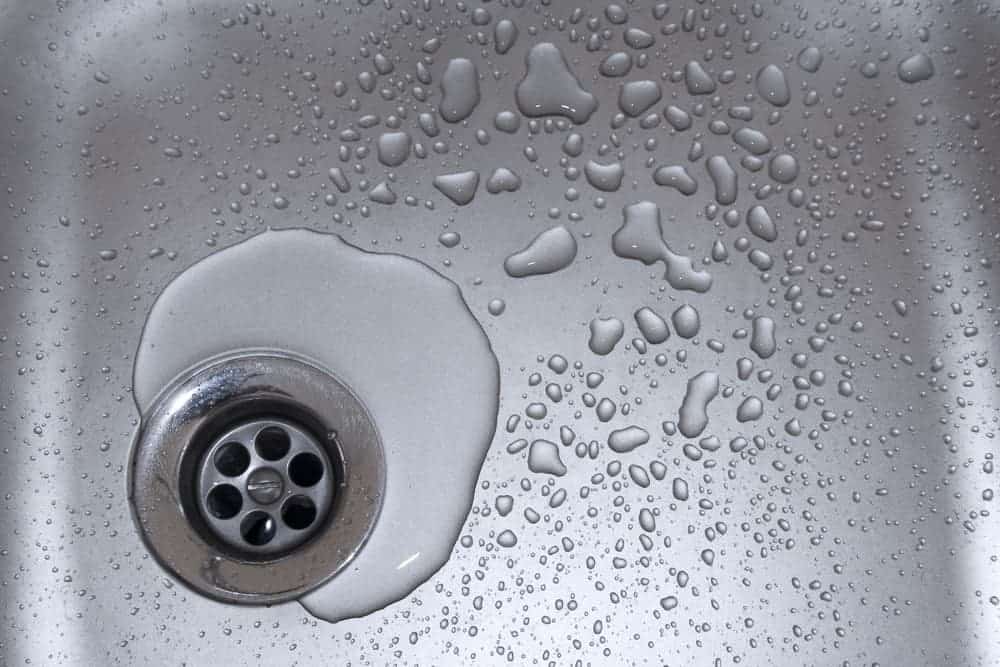 Need Garbage Disposal Installation in Madison, GA?
If your garbage disposal is making strange sounds or not turning on at all, you need the expertise of a local plumbing company. Come find out why so many homeowners in Madison, GA and the surrounding areas trust Anthony Wimpey Plumbing with all of their plumbing needs. With over 30 years of plumbing experience, we've seen it all! From installing garbage disposals to repairing burst pipes, there's no job too complicated for us to handle.
When you call us, we'll send out our talented plumbers to your location right away. We understand the importance of providing our customers with fast, reliable service. Your satisfaction is our top priority, and we won't leave until we resolve your problem. As a family-owned business, we'll do everything possible to keep our name in good standing with you. Our 24/7 emergency service means you'll never have to wait for a more convenient time. We'll be there when you need us the most!
At Anthony Wimpey Plumbing, there is always a plumber available to answer any questions you may have. Let us give you an estimate for our services. Our prices are fair, and we guarantee our work. Get in touch with us today if you want the best plumbers in Madison, GA to install a new garbage disposal in your kitchen.