Residential plumbing in Snellville doesn't get much bigger than needing a complete home re-pipe. Before you go ahead with this major do-over, find out what the pros have to say, so you get it right.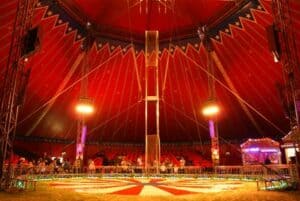 Why is a total re-pipe a big problem in residential plumbing in Snellville? An entire home re-pipe is pretty much exactly what it says. It means all the piping in your home needs replacing and updating. A re-pipe is a big job! If you aren't careful, your entire home is going to look like the circus came to town, and is planning to stay forever.
A total home re-pipe is not cheap. It may be the most expensive plumbing job you ever budget for, but that doesn't mean you should wait. If you have old galvanized pipes in your home, and they are corroding with rust, it's time to fix it. You'll wind up with reduced water pressure if you ignore this problem too long. It could lead to contaminated water, which will become a health hazard. Sooner or later, the pipes will break, and things will get much worse in a hurry. Water damage, mold and rot will destroy your home, leading to a major catastrophe.
What Do Snellville Residential Plumbing Pros Suggest for A Re-Pipe?
Step one is an inspection and gathering estimates. You don't need appraisals from every plumber in Snellville, but don't settle for the first opinion either. Find out if both hot and cold water pipes need replacement. Do you have any faucets or fixtures that need replacing, too? Corrosion is an invasive problem. Get a couple of estimates before you begin.
Are you ready for the repair process? It's necessary to put in some planning time before you take on a whole re-pipe job. Things are going to get messy. You are also looking at living without water for a week or more, before everything gets finished. Make sure you protect your floors, furniture and the rest of your house from damage. You also need to find an alternate water supply. This repair could be a good excuse for that family vacation you've put off.
Your plumber may recommend either copper piping or PEX. What are the advantages of each one? Copper has been the popular choice for years, due to its ability to resist corrosion and to protect against bacteria growth. It's expensive, though. PEX has been around for the past 35 years or so, and is a common alternative to copper. PEX is cheaper, flexible and resistant to scale and chlorine. And, PEX is more efficient than copper, because it holds the water heat better than copper does. It's not a good option for outdoor plumbing, however. Lifehacker.com has an excellent resource for examining the pros and cons of copper pipes vs. PEX pipes, and what's best for your home re-pipe.
After the Re-Pipe: 
After the re-pipe is finished, it's time for another inspection. Everything needs to be checked to make sure the job was done correctly.
Finally, it's time for some new drywall and finishing. Re-piping obviously means a few holes in the wall to remove the old pipe and install the new ones. Find out before you start if your plumber will take care of this problem or if you need another contractor.
Where Do I Start My Search for Residential Plumbing Experts in Snellville?
Fortunately, Atlanta explodes with festivals and events to get you out of the house while you go through a re-pipe. For some cultural fun and great food, why not check out the Atlanta Greek Festival? The festivities are happening September 23 – 25 at the Greek Orthodox Cathedral of the Annunciation. Or, if your taste runs to photography, sculpture and paintings, check out the Brookhaven Arts Festival October 15 and 16 at 4047 Peachtree Road, Brookhaven! You're sure to find something you love!
Snellville turns to Anthony Wimpey Plumbing for re-piping jobs. We can handle the entire job with a minimum of mess and at a price that won't break your budget. While a re-pipe may not be a picnic, it doesn't have to be a disaster either. For your residential plumbing problems in Snellville, contact our team of expert plumbers today.