What should you know about sewer line replacement in Conyers?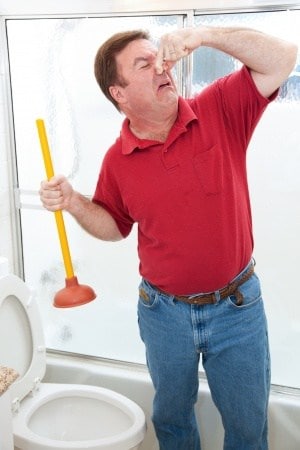 When it comes to needing sewer line replacement in Conyers many homeowners think the situation stinks. It can feel like a major expense—a pricey plumbing service that you would really prefer to ignore. Who wants to spend their hard earned money on replacing the sewer line? Here's the thing: the benefits you can experience from sewer line replacement are well worth the expense. So before you turn up your nose to the idea of replacement, consider these benefits:,
Take Advantage of the Latest Plumbing Technology
Today's plumbing technology is far and above the technology (or lack thereof) plumbers were utilizing 30 or even 15 years ago. By investing in sewer line replacement today, you can take advantage of new lines that use sensors and even video cameras to monitor what's going on inside your home's plumbing. This means less money spent in labor time when your plumbing isn't working as it should. The diagnostics are simple and streamlined and your plumber will be able to get to work right away, rather than spending hours or days trying to determine the problem.
If your home was built in the early 1900s, you most definitely will experience a major improvement when you incorporate the latest plumbing updates. If you like to experiment with some DIY plumbing, the modern monitoring devices may enable you to take care of the issue without the need to call in a professional plumber, which can save a lot on repair cost.
Once you have the technology to help you identify problems, you can use this handy guide to help you with foolproof plumbing repair to prevent leaks.
Experience the Ease of an Updated Sewer Line
You may be thinking, my home wasn't built in the early 1900s, so is there really anything new in sewer lines that will make a difference. The answer is YES! Today's sewer systems are far more durable and have a higher level of functioning. If your home was built 40 years ago, you may have the weighty steel pipes. Going with the modern PVC pipes will most certainly mean less need for repairs. Those steel pipes are known for causing a lot of plumbing complications.
Making the switch to a modern sewer line will mean your plumbing runs smoother. Imagine your line has a small crack. It might be nearly impossible to know that with older pipes. But with the modern features like crack detectors, you will be immediately informed of the issue. Knowing sooner than later will prevent the major plumbing disasters that cost you a fortune and possible ruin part of your home.
Use Your Hard Earned Money for Something Other Than Plumbing Repairs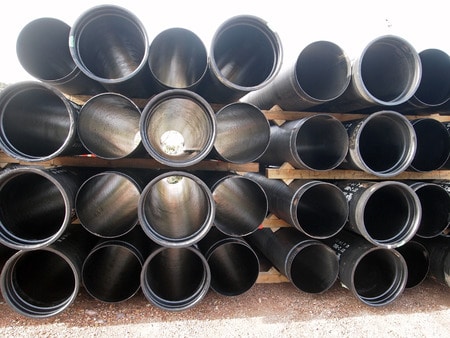 Plumbing repairs—the bane of a homeowner's existence. No one likes to pay for surprise repairs, and the thing with plumbing malfunctions is that they never let you know in advance. It's pretty much guaranteed that your plumbing will stop working correctly when you have a houseful of guests. Furthermore, when your plumbing breaks down, it's typically considered an emergency, so then you have the extra expense of emergency plumbing repairs.
When you get updated sewer line replacement in Conyers, you can save your hard earned money for something other than annoying plumbing repairs every few months. Sure, there's an initial investment for the new line and installation. But when you consider the savings you will get month after month on a well-working sewer system, you will find that the investment is totally worth it.
Choose Your Local Professional Plumber for Sewer Line Replacement in Conyers
Whether you live in East Conyers, Loganville, Conyers, or any of the other surrounding communities, let our team of family plumbers at Anthony Wimpey Plumbing go to work for you. We take pride in solving your most pressing plumbing problems while delivering friendly customer service.
Contact us today to ask your questions about sewer line replacement in Conyers. We are happy to discuss the best options for your situation.