Snellville plumbers wish more homeowners knew these things.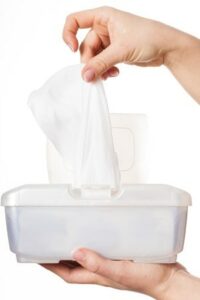 Plumbers are a professional, yet easy-going crowd. Snellville plumbers are the experts you need when a water disaster strikes your home. There are no plumbing issues they can't fix for you, but they wish more homeowners knew how to handle some of the little plumbing irritations that impact us all.
Your local plumbers have seen all kinds of situations, and their wealth of knowledge makes them a valuable source of advice. After many years serving your friends and neighbors, we compiled a great list of practical plumbing tips. Here are some of the best-kept secrets from your Snellville plumbers.
Washing Machine Hoses
You should probably replace the hose leading to your washing machine. One of the most common homeowner insurance claims is a burst washing machine hose. An affordable and simple way to avoid a flood and an insurance claim is to replace the rubber hose with a stainless steel one.
Water Main Valves
Find your main water shutoff, and learn how to operate it. Most homeowners don't know where theirs is or how to use it to turn off the water supply to their house. Just knowing this little bit of information about your home could save you a ton of money and heartache someday.
"Flushable" Wipes
Personal wipes are gaining popularity among many. Unfortunately, they don't break down the same way toilet paper does, and they are a leading cause of clogged toilet pipes. The same holds true for feminine hygiene products. We advise against flushing "flushable" wipes and all other hygiene products for this reason.
Garbage Disposals
They have reset buttons. Sometimes, when your disposal stops working, all you have to do is press the reset. This obviously won't work if there is too much debris crammed in between the blades. In that case, see if you can clear that gunk out with your hand before you call a professional. (But don't forget to turn off the power first!)
Experienced Plumbers
The guys with a good amount of professional experience often charge a little more money for their services. They are worth it. Calling an experienced plumber reduces the chance that you will need to call them back to re-fix something they botched the first time.
Stop Ignoring Leaks
Do you have to jiggle your toilet handle frequently? Does one of your faucets drip non-stop? Don't ignore these situations any longer. They cost you unnecessary money on your water bill every month. Slow leaks and drips are often caused by worn down seals and gaskets, which are easy and affordable to replace.
Liquid Drain Cleaners
These hardware store solutions often don't work on clogged drains. That's when most homeowners give in and call a plumber for help. Please tell your plumber that you have used a liquid drain cleaner before he starts working on your clog. Splashing drain cleaner on your hands, clothes, and face is no fun, and warning him can make his job that much easier.
Give Us Room to Work
If you're having trouble with a toilet, move all the stuff you normally keep on and around it. If your kitchen sink won't drain, remove all the stuff from underneath it. Give your plumber some room to work. We guarantee your plumber will greatly appreciate this simple effort!
Anthony Wimpey Plumbing: Your Snellville Plumber
When you find yourself staring down your next plumbing emergency, call Anthony Wimpey. Snellville homeowners have trusted us to handle their plumbing needs for more than 30 years. Our strong reputation for complete customer satisfaction is the foundation of our company, and we maintain a strong commitment to our solid record.
Looking for a trustworthy plumber in Snellville? Call Anthony Wimpey Plumbing at 678-726-1365.