Before installing a tankless water heater in Lawrenceville, make sure you know what to expect.
Have you been toying with the idea of installing a tankless water heater in Lawrenceville? If you're like many homeowners, you find this new water heating technology fascinating. But, you may not know many people who have made the switch quite yet. Although tankless models are more popular than ever, most homeowners don't want to invest in one until their old unit stops working.
Tankless water heaters offer many advantages for homeowners. Unfortunately, that's probably all you hear about. After all, who wants to buy something that comes with a few risks? To be an informed consumer, you should make yourself aware of everything—the good, the bad, and the ugly—before you spend your hard-earned money.
At Anthony Wimpey, we've got you covered with our list of potential risks:
Tankless Water Heaters Involve a Complicated Installation Process
Looking at a tankless water heater, you may assume you can just plug in the new model and have a never-ending supply of hot water. This assumption couldn't be further from the truth. Ask any plumber, and they'll let you know that installation is quite complex. It involves moving pipes and installing new connections. A reliable plumber will take their time to make sure everything goes right. So what all does installation entail?
When was your home built? If you answered more than a decade ago, the builders probably didn't consider anything but a traditional water heater. Although tankless waters have been around for almost a century, they only recently became popular in homes. That means your home's plumbing system needs a few tweaks before installing your new tankless model.
First, the plumber will help you decide between an electric or a gas model. This decision is straightforward and based on your home's energy source. If you already have gas-heated water, for example, then gas is the way to go.
Once you know which model you want, the plumber will have to make several changes to your current pipes. They may need to reroute some pipes or extend a few others. The entire process may take several hours to complete, but you don't want to rush through it.
Now for the good news. After the lengthy installation, you won't worry about a thing for quite a long time. That's because tankless water heaters tend to last 20 years or longer, which is at least double the lifespan of tanked models!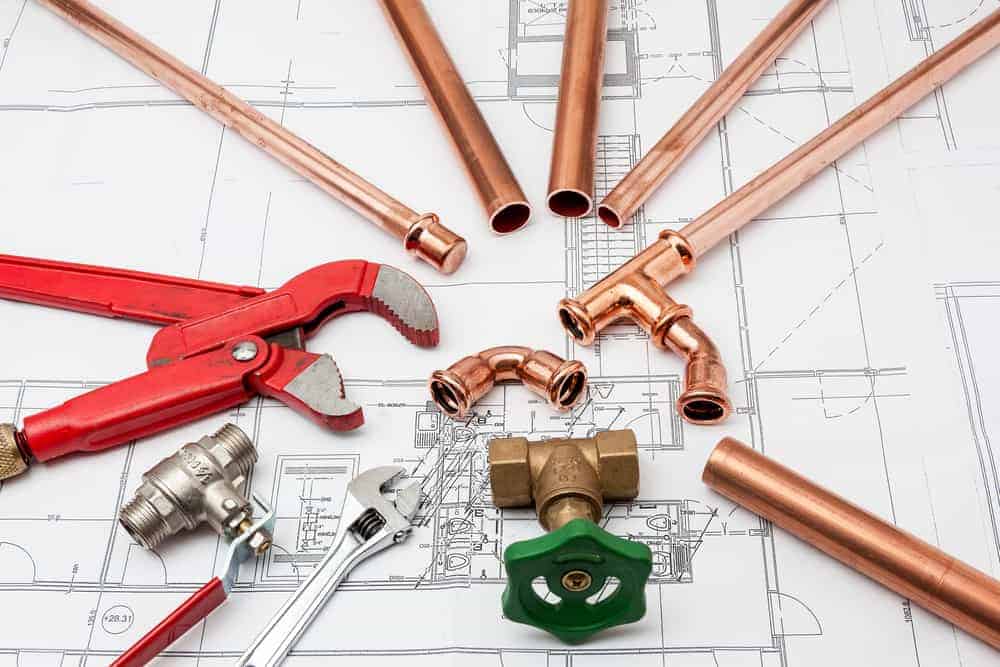 Tankless Is Not Power Outage Friendly
Think of the last time the power went out. If you were lucky, it came back on right away. But, some power outages can lasts hours, days, or even weeks. You need to be aware that your new tankless water heater will become your worst enemy during a power outage.
If your old water heater operated on gas, you could still get hot water during an outage. The heating element relied on gas instead of electricity, so you could still enjoy a hot beverage in the dead of winter. However, even gas tankless water heaters rely on electricity to power the circuit board. And since there is no residual hot water in the tank, you'll have to shiver through an icy shower during an outage.
Don't let this fear keep you from making the switch, however. How often do you deal with power outages in a year? Most homeowners only have one or two, and in most cases, they only last for a short amount of time. When the power does go out, the energy companies get to work right away. They don't want any of their customers to be without electricity. So, even in the worst-case scenario, it probably won't be very long before you can enjoy a steaming, hot shower once again.
Installation May Drain Your Bank Account
Here's the part no homeowner wants to talk about—money. Yes, the rumors are true. Tankless water heaters cost quite a bit more than their tanked counterparts. Putting this much money down on a water heater may seem like a gamble to you, especially if you've never used a tankless model before. However, the majority of homeowners find this financial risk is worth it in the end.
You get what you pay for. You've probably heard that saying countless times in your life. In most cases, it's true. If you cut corners or skimp on materials, you will end up with an inferior product. Now, while traditional water heaters are high-quality, they don't offer the same advantages of going tankless. When you lose the tank, you get a constant stream of hot water. You even free up some valuable real estate in your home.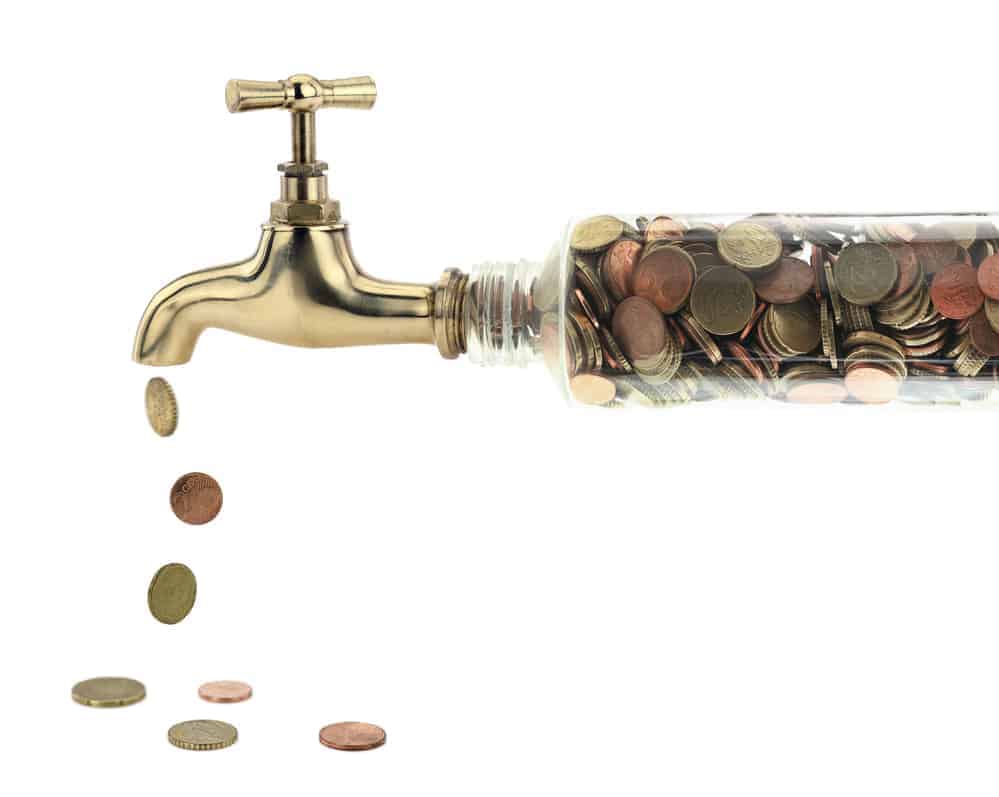 So, how much more will you spend? On average, buying and installing a tankless water heater costs about three times more than traditional models. Yes, that may seem like a lot right off the bat, but you need to weigh the pros and cons it will have down the road.
The biggest allure of buying a tankless water heater is the money you'll save in the long run. While you may pay a higher amount initially, you can expect to see a return on your investment. Heating water accounts for, on average, 12 percent of your energy bill. If you go tankless, you can expect to save between 30-50 percent each month. Most families end up saving $100 or more each year.
Before making the switch, ask yourself if the initial investment is worth the risk in the long run. For most families, the answer is yes. However, your own financial situation will determine if tankless is a wise choice for you.

Skipping an Inspection May Have Deadly Consequences
Too many homeowners put off having their new tankless water heater inspected after installation. Perhaps they think the unit is too small to pose a problem. Maybe they are unaware of the possible consequences of not scheduling an inspection. Remember this: Always have your water heater inspected.
During an inspection, a city official will check the connections. The entire process takes under an hour, and you can schedule it during a time that is convenient for you. If you have a gas water heater, the inspector will make sure you have proper venting. A malfunctioning or inadequate ventilation system may lead to carbon monoxide poisoning or even death. Once you get the green light, you can rest assured your new tankless water heater is safe for your family to use. So, although scheduling an inspection may seem like a nuisance, it's too much of a risk not to have one done.
Ready to Upgrade to a Tankless Water Heater?
While tankless water heaters pose a few risks, the benefits far outweigh the negatives. Going tankless will ensure you never run out of hot water again. Even if you have a large family, you will have more than enough hot water for everyone to take a shower back-to-back. Best of all, you won't have to worry about a broken water heater flooding your home.
When it comes time to make the switch, the experts at Anthony Wimpey Plumbing are ready to get to work. We have been in the plumbing business for more than 30 years, and we have a reputation for providing top-notch service at all times. Our team goes the extra mile for every customer. When you choose us, you become an honorary member of our plumbing family.
We can handle any plumbing issue that arises. No matter if you need us for an annual inspection or require emergency service in the middle of the night, we'll be there in a jiffy. Your needs always come first. Contact Anthony Wimpey Plumbing if installing a tankless water heater in Lawrenceville is on your to-do list.