Anthony Wimpey Plumbing Winter Special
Save $20.00 on your next plumbing problem.
To print the Winter Special coupon, click here.
Also, check out our 5 Star Customer Reviews.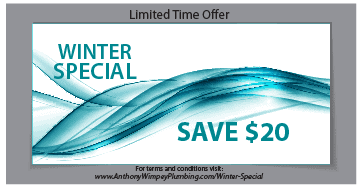 Get Your Free Quote!
Call 770-385-5660 or email us today, and we'll help you get started right away. We never make our customers wait to figure out the answers to their problems, but always help them right away. We proudly serve Social Circle, Lawrenceville, Decatur and would love to be your trusted plumber in these areas, too.