Need a primer to bathroom faucet repair in Winder? Here's how to get the job done right.
Investing in bathroom faucet repair in Winder, GA provides unbeatable returns for residential and commercial properties. While it might seem like a slight inconvenience, the impact of a leaky sink or tub is significant. From water waste and rising bills to the potential for widespread property damage, the consequences of ignoring this simple home repair aren't worth the wait.
How Much Water Do Leaks Waste Every Year?
WaterSense® is an EPA project designed to inform property owners about water waste and the expense associated with leaking pipes. The group found most homes lose some water each year without their owners even knowing. Underground pipes corrode. Toilet flappers wear away. Showerheads drip, and so do tub and sink faucets. The total water loss from all sources combined across the U.S. totals more than 1 trillion gallons of water per year.
A trillion of anything is hard to visualize, but it's important when we're discussing a finite resource all life on Earth depends upon. To break that information down a little, a leaky faucet that drips twice per minute will waste over one gallon of water in a week.
The typical dripping faucet results in a loss of 3,000 gallons a year. That's the average amount of water needed for 180 showers! It's no wonder fixing a leak saves 10 percent or more off your water bill. More importantly, fixing leaks helps preserve a natural resource we need to survive. Do your part – and save some cash – by scheduling repairs as soon as you notice your faucet is leaking.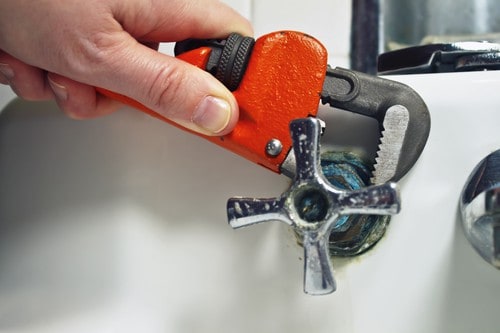 What Causes Bathroom Leaks?
Rubber pieces inside a faucet help control the water flow in a sink. They can be washers or O-rings or complicated cartridge devices. Eventually, these rubber components break down and allow water to flow even when the tap is off.
Still, most bathroom leaks occur in the toilet. The mechanisms in the tank needed for flushing eventually wear out. Toilet leaks are hard to detect, but they can lead to massive amounts of wasted water very quickly.
Leaks in bathroom tubs and sinks are the opposite. The drip, drip, drip is easy to detect, but property owners often ignore them. Their water usage doesn't peak right away. They aren't spending oodles of money. Leaks often become inconveniences people are willing to tolerate.
The problem is, dripping faucets steadily get worse over time. Sometimes, this is a result of human error. For people who aren't familiar with plumbing, it makes sense to turn a faucet as far as possible in order to stop a leak. They don't realize they're causing even more damage to the components, making it easier for water to flow through them. The pressure of the water flow eventually does the same thing even without over-tightening. And ignoring the problem won't fix a leaking faucet.
Repairing a leaking sink or tub faucet in Winder is one of the easiest plumbing fixes you'll encounter. It doesn't involve the ick factor of working on a toilet and it doesn't take sophisticated skills, supplies or tools. It's a job many people could do using basic tools they have in their homes. The only specialty item might be spare washers, O-rings or faucet cartridges suited to the hardware installed in their bathrooms.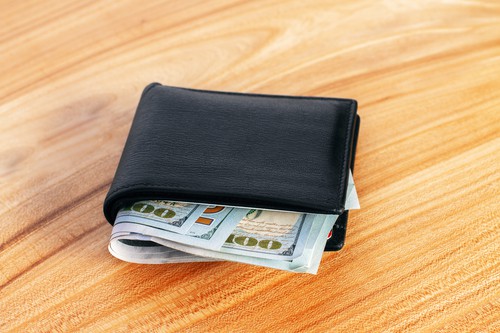 How to Fix a Leak Without Breaking the Bank
At Anthony Wimpey Plumbing, we've fought hard to improve the view of professional plumbers in the Atlanta area. Customer service is a top priority, as is fair, affordable pricing. Overcharging customers does more harm than good, especially when charged by someone who doesn't have professional credentials.
That said, we understand why property owners might hesitate to schedule repairs for a simple faucet leak. Putting an end to the drip is as simple as removing a faucet cartridge and replacing it or worn washer or O-ring components. The problems occur when someone decides to fix it themselves and then puts off doing the work.
Just look at your potential expenses:
Replacement of faucet due to unsightly mineral deposits

Replacement or resurfacing of sink to get rid of stains

Caulk and grout replacement and repair

Mediating wide-spread water damage, including the growth of mold and mildew
Stopping a leak can prevent tens of thousands of dollars in damage your homeowners' insurance might not cover. The risk of accidents is just one reason you might not want to perform a plumbing repair on your own. Whether you hire the job out or not, you'll still get big benefits above and beyond the cost of repairs.
Just be careful when selecting a service provider. Professional credibility counts. Licensing and insurance protect consumers from unscrupulous businesses and fly-by-night operations. Accidents happen. The question is whether you'll have to pay out-of-pocket to cover them.  
If your water bill shows signs of a leak and you hire a handyman to do the work, you open yourself up to all kinds of risks. Now, if the worker accidentally leaves the water on, it could drive up your bills significantly or lead to flooding. If a sink gets clogged by accident, potential buyers will demand you pay for the repairs out of your profits. A professional company will have insurance to cover these costs and more.
When hiring a reputable company, you never have to risk paying surprise charges. Legitimate plumbers will provide you with a free written estimate before they begin work. Be wary of blanket offers. While convenient, for quotes to be binding, a plumber usually has to visit your home and assess how much time and how many materials a job will take to complete.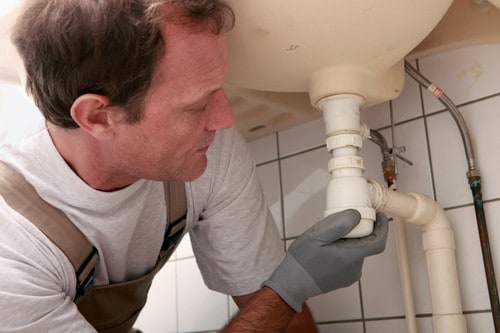 Should You Fix or Replace Your Leaking Faucet?
Homeowners who don't like to deal with home repair hassles might assume it's time to replace a faucet whenever it leaks. Typically, this is not the case, as washers and O-rings naturally break down over time. However, if you have outdated or stained bathroom hardware, it might be the best time to replace the whole unit.
Installing a new faucet is more difficult than stopping a leak. It takes expertise just to install it without marring the finish. Your best bet in this situation is hiring a reliable company with access to the industry's latest products, like Anthony Wimpey Plumbing.

This is also the perfect time to check out faucets with the WaterSense label, ensuring the high-performance and efficiency modern property owners need. By reducing water flow and promoting long-lasting durability, WaterSense EPA-approved faucets minimize water waste and keep your bills low.
Benefits are available for those who don't want to replace an enter faucet too. Simply attach a new WaterSense labeled aerator to your existing hardware and save up to 700 gallons of water a year! Discover more ways to save in our handy downloadable checklist, "10 Ways to Save More Water Every Day."
Contact our team at Anthony Wimpey Plumbing about bathroom faucet repair in Winder, GA. We have easy, affordable solutions to leaks, clogs and other water problems. Talk to a customer representative today for tips on reducing your bills and water waste.