Your business deserves a reputable commercial plumber in Madison.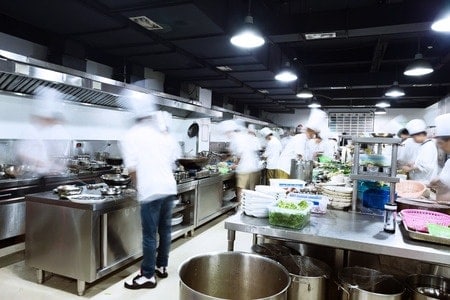 Few people understand the differences between a residential and commercial plumber in Madison. The two environments are completely different in how they use their plumbing systems and what their repair needs tend to be. Commercial kitchen drains take a lot of abuse as food, grease, and other substances come together in the pipes. Over time, all those globs of fat and food congeal and create foul, thick blockages that are challenging to remove.
Another common challenge for commercial operations is public toilets. Even with all the warnings in the world, people will continue to flush inappropriate items down your toilets. And if you are in a multi-story building, gravity can wreak havoc on your plumbing pipes. A good commercial plumber understands the unique issues about your commercial property.
So how do you find the right commercial plumber for your Madison property? It can be hard to figure out whether you're making the right decision. That's something you would rather know before you make an appointment or plunk down any cash. Keep reading to learn our best advice about choosing a good commercial plumber.
Check with Organizations You Can Trust
There are several organizations, both local and nationwide, that can help you find the best commercial plumbers in your area. Visit your local Chamber of Commerce and ask them for a list of registered companies. For a professional rating check, visit the Better Business Bureau's website. A quick search of their records will tell you vital information about each plumber's performance.
To see how other clients felt about working with specific plumbers, check a review site like Yelp or Angie's List. Lots of people are happy to share their thoughts on all kinds of service providers on these websites. Don't just look at the rating numbers on these sites; read several reviews to get a feel for how the company treats its clients.
Ask Advice From People You Trust
Do you have friends, neighbors, or coworkers whose opinion you regularly seek? Perhaps you like trying new restaurants but want to know what's good ahead of time. Maybe you previously sought their advice for other service providers, like landscapers or electricians. Who do you trust to give you good advice?
Ask your trusted folks who they turn to when they have a plumbing problem. The mavens in your life can offer honest and valuable advice about the service providers who can help keep your company operating efficiently.
Ask Your Top Choices for References
Once you find yourself deciding between just two or three plumbers, contact each one to check rates, business hours, response times, and to ask for references. This step is especially helpful if you didn't get any useful advice from your acquaintances.
A reputable plumber should be able to share the contact information of a few satisfied clients who agree to serve as their references. If a plumber refuses to provide references, cross them off your list.
We Want to Be Your Commercial Plumber in Madison
Anthony Wimpey Plumbing has spent the last three decades serving the commercial plumbing needs of Madison's businesses. We know the unique challenges you face in keeping your company's plumbing system flowing. Our experienced plumbers have the knowledge to help you avoid disasters before they happen.
The Anthony Wimpey team has a strong commitment to achieving total customer satisfaction at every job site. Our crews are constantly trained to work with the latest technologies in the industry. We can recommend tools and methods that will keep your existing plumbing system in great shape for many years to come.
Ready to partner with the preferred commercial plumber in Madison? Call Anthony Wimpey Plumbing at 678-726-1365.