Many homeowners wonder how much does it cost to repair a water heater? Here's the lowdown.
If a cold shower ruined your morning, you probably want to know how much does it cost to repair a water heater? Hot water is a modern luxury. It's also something you probably take for granted until you don't have it anymore. Households rely on hot water to wash dishes, clean clothes, and for taking relaxing, steaming hot showers. You may not even think about your water heater until something goes awry.
Well, there is good news and bad news. The good news is that a master plumber can often repair a malfunctioning water heater. On the flip side, you may need to invest in a new unit. Of course, both of these options come with different price tags. Here's what you should expect to pay out of pocket.
What's Wrong with the Water Heater?
Ever take your car to the mechanic only to discover the problem wasn't what you originally expected? This scenario also happens with water heaters. Believe it or not, this appliance is full of small parts and components—each of which plays a vital role in warming up your tap water. While you may suspect there is something wrong with one part, a skilled plumber may diagnose a different issue entirely. That's why it's always best to call out an expert instead of turning it into a DIY project.
Wonder what's going on inside your unit? Here are some common reasons for water heater woes:
Sediment in the tank
Worn out heating element
Corroded anode rod
Broken thermostat
Bad dip tube
Pressure relief valve problems
A leak in the tank
Obviously, the bigger the problem, the bigger the bill. The current national average to repair a water heater is $569, but you should expect to shell out anywhere from $217-925 to enjoy a hot shower once again.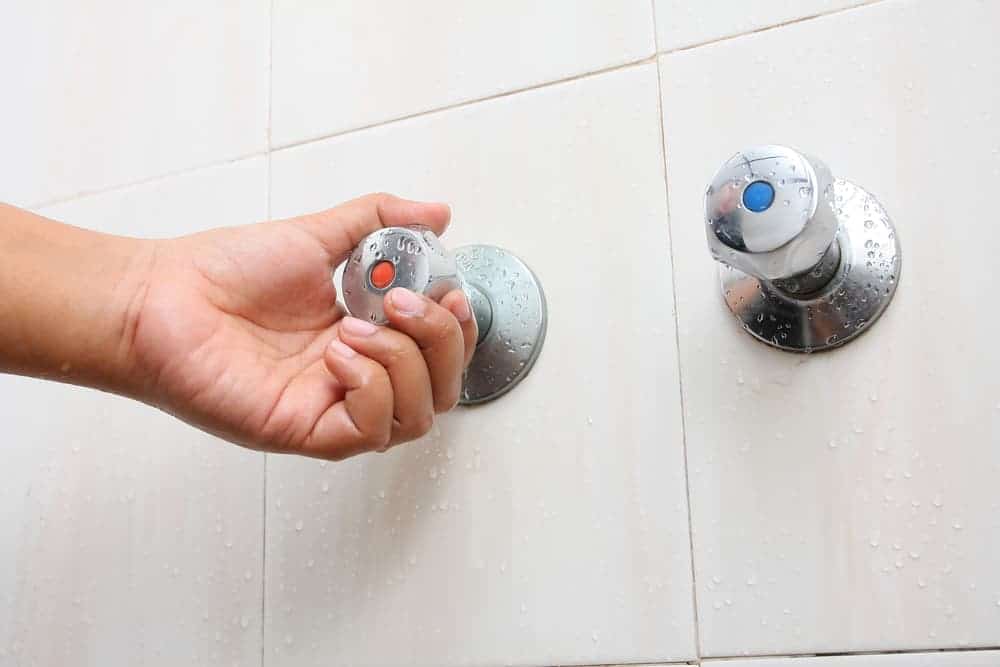 Who Is Doing the Repair?
The cost of labor plays a significant role in how much you will spend on water heater repairs. With the popularity of home improvement shows at an all-time high, many homeowners think they are plumbing experts. However, this couldn't be further from the truth.
As previously stated, trying to DIY your water heater dilemma isn't the best option. Sure, you'll save a few bucks at first. After all, a new anode rod may only cost you around $10 at the store. But will your repair last? Did you even fix the right part? 
If you attempt to fix your water heater alone, you may end up creating a bigger mess. Too often, you'll find yourself back at square one—and cold showers never become enjoyable. That's why it's better to call a reliable plumber from the get-go.
For a plumber to become certified, they must complete several years of training. They begin at the bottom as an apprentice and work their way up to the top. Once a plumber earns the title of "master plumber," you can trust them to handle just about any water or pipe situation that arises.
Before you hire a plumber, ask about their service call prices. Do they have a set price for the repair, or do they charge by the hour? If they have an hourly rate, inquire how long the repair will take. Knowing these details will give you a complete picture of how much you will spend.
How Old Is the Water Heater?
Do you know the age of your current water heater? You need to find out this magic number before you call a plumber. If you don't know it, a plumber can look it up based on the manufacturer and serial number. Why is age so important? It's usually a better investment to replace a geriatric unit than to repair it.
The average lifespan of a water heater is 10-14 years. Once your appliance is over a decade old, the different components begin to break down. Even if you are meticulous about annual maintenance, there will still come a time when you need to replace the unit. While it may be difficult to say good-bye to a long-time friend, there are many advantages of upgrading your system.
Do you know how much hot water your household uses? If you're like most Americans, you use about 88 gallons of water a day, and nearly 18% of your energy usage is to heat water. You don't need to be good at math to see that this number is quite high. Older water heaters require more energy to operate, and if you want to lower your energy bill, you need an energy-efficient unit. Upgrading your system once it passes the 10-year mark will help bring your energy bill back down.
Ready to Upgrade Your Water Heater?
If you decide that replacing your water heater is the best bet, you have a few options. Of course, you can always get a similar unit. After all, it provided you with several years of reliable hot water. But, you may need something entirely different.
For example, if you were single when you bought your first water heater, it may have been the right size for you. However, if you now live with others, you probably want something bigger—the more people in a household, the more hot water you consume. For small families, a 40-gallon tank is sufficient, but if you have a family of five, you need an 80-gallon tank to enjoy uninterrupted hot water. Of course, the larger the tank, the more the unit will cost.
You may also consider upgrading to a tankless water heater. Unlike traditional models, this type of water heater produces hot water on demand. You don't have to worry about running out of water in the tank. It also reduces the likelihood of developing a leak down the road.
Before you run out and purchase a tankless model, do note that these water heaters cost more initially. The average cost to install a tankless unit will run anywhere from $1,000-3,000. While this number may seem high, consider this: tankless models last 20-30 years. That's more than double the lifespan of traditional heaters!
Locate a Water Heater Expert
There's no reason to suffer through another frigid shower when the experts at Anthony Wimpey Plumbing are just a phone call away. We take pride in providing our customers with fast and dependable service. There's no plumbing situation we can't handle—if water flows through it, we can fix it!
Water heaters are one of our many specialties. With more than 30 years of plumbing experience under our belt, you can trust the Anthony Wimpey Plumbing team to lead you in the right direction. We will diagnose the problem and provide you with a surefire resolution—we do it all. How much does it cost to repair a water heater? Connect with us online to request a professional estimate.