Water heater repair Johns Creek wants to learn more about. and here is your chance. Find out why water heaters stop working. Learn more about what makes a water heater leak from the bottom. And get an idea of how much these repairs can cost.
Why Do I Need Water Heater Repair Services? Top 4 Reasons
The following are the reasons you might have had to take a cold shower. Have you ever experienced frustration with your hot water heater malfunctioning just before you need to shower? It is a terrible feeling to wake up to a cold shower. You might have enjoyed a hot shower and even washed your clothes in warm water the day before, but now you wonder what went wrong.
If you find yourself in need of emergency services or water heater repairs, know that you are not alone. Hot water is a modern luxury that most people take for granted until they no longer have it. Your water heater should provide a continuous stream of hot water. But unfortunately, that is not always the case. Here are the most common reasons why you do not have hot water:
The Power Service Is Cut Off Or Disconnected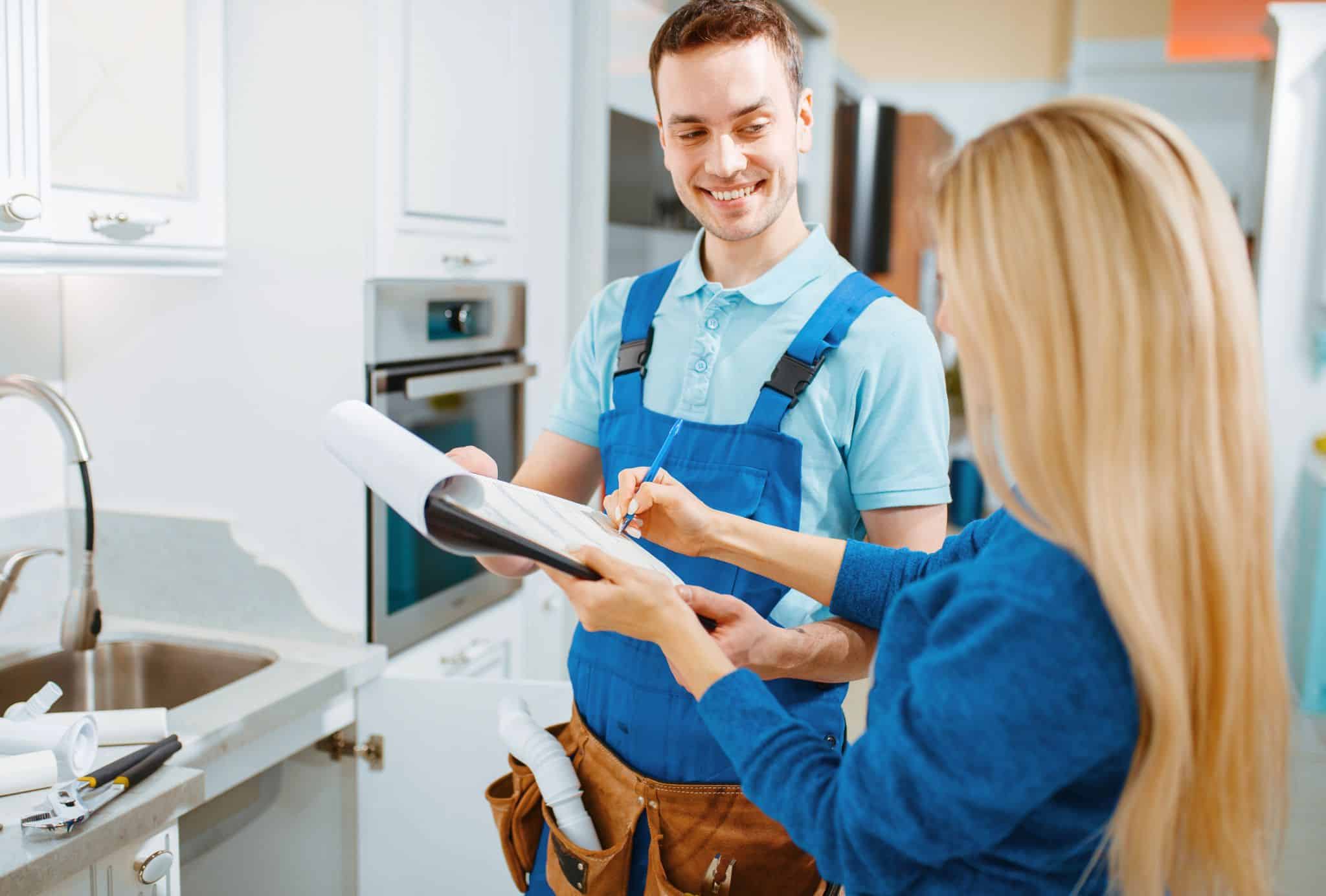 If your water heater, whether gas or electric, does not provide hot water, there could be several reasons. Firstly, test other outlets, such as lights and television, to check if you have power in your home. If there is no power, there may be a power outage or a blown transformer, and you should contact your electric provider to report the issue. Alternatively, a tripped circuit breaker may be the cause, and you should check and replace any blown fuses to try to repair the problem.
Check your gas supply and connections for leaks for gas water heaters, as this can be hazardous. If you suspect a gas leak, report it to the gas company immediately and call a plumber to repair the issue. Your water heater should work correctly once the power and gas supply is back on.
Malfunctioning Thermostat
Another reason for having no hot water could be a broken thermostat. A water heater usually has one or two thermostats to regulate the temperature of the water. If one of the thermostats fails, it will not trigger the heating element, resulting in cold water. In a single-element water heater, a broken thermostat means no hot water. A faulty upper thermostat means no hot water in a two-element water heater. A malfunctioning lower thermostat results in a limited hot water supply. Luckily, a plumber can replace a broken thermostat without installing a new water heater.
Poor Maintenance Service Leads To Water Heater Repairs
If your water heater is experiencing issues, repairing it should be simple if there are no other underlying problems. However, if you have neglected to drain your water heater at least once a year, it may be clogged with sludge. That can cause issues, from little hot water to a flooded home. Sediment buildup can also damage the heating element and cause the tank to leak or burst, rumbling or banging noises will indicate that. To prevent these problems, hire a plumber to flush the system and check for any damage. Anthony Wimpey Plumbing explains how With Annual Maintenance Home Water Heaters Can Last 20 to 25 Years in a recent press release.
The Johns Creek Water Heater Is Getting Old
Remember that most water heaters only last 8-12 years, so if yours is over a decade old, it is time to consider replacing it. While you could try to repair the problem, it takes time before it breaks down again. Plus, an old water heater can cause more problems than it is worth, such as leaks that require you to mop up 40 gallons of water. Instead, consider investing in a new, more efficient model with the help of a plumber. They can recommend a cost-effective system for your home and even discuss the benefits of a tankless model.
Consider A Tankless Water Heater Installation As A Replacement
Your current water heater may have served you well, but exploring your options is essential. You can opt to get a similar replacement heater. Or consider something completely different. You can go from a tank style to a tankless system.
If you live with others, your current tank water heater may not be adequate. For instance, a 40-gallon tank is good enough for small families. Still, if you have a family of five, you need an 80-gallon tank to ensure hot water is always available. However, larger heaters with massive tanks do cost more.
Unlike traditional tank models, consider upgrading to a tankless water heater that produces hot water on demand. That eliminates the risk of running out of water in the tank and reduces the likelihood of developing a leak. Although tankless models cost more initially, they last 20 to 30 years and up. That is more than twice as long as traditional tank heaters, so it is worth considering. Installing a tankless unit will cost between $1,000 and $3,000.
Call A Qualified Plumber For Water Heater Repair Services
While trying a DIY plumbing repair may be tempting, leaving water heater repairs to a professional plumber is best. Plumbers have years of training and experience dealing with water and pipe emergencies. At Anthony Wimpey Plumbing, we have over 30 years of plumbing experience and offer 24/7 emergency service. Contact us, and we will send a master plumber to diagnose and repair the problem so you can enjoy a warm shower again.
Why Do Johns Creek Water Heaters Leak From The Bottom? Plumbers Give 3 Reasons
As a homeowner, it is important to understand some essential information before contacting a plumber. Let me share some insights with you. Have you ever wondered what would make a water heater leak from the bottom? It is a common issue that can occur when you least expect it. Your water heater is a vital appliance in your home, but you may overlook it until something goes wrong. If you notice water pooling near the bottom of your water heater, it is vital to act immediately. Here are a few reasons why your water heater may leak from the bottom:
Temperature And Pressure Valve Needs Replacing
Firstly, your T&P relief valve may need replacement. This valve is responsible for regulating pressure inside the tank. When it malfunctions, it can cause water to leak from the base of your water heater. Fortunately, a qualified plumber can repair or replace the valve quickly and easily.
Loose Drain Valve Needs Tightening
Secondly, a loose drain valve could be causing the leak. This valve is at the bottom of your water heater. It is responsible for holding all the water inside the tank. If it becomes loose over time, it can cause moisture to escape from the bottom. Tightening the valve by hand may repair the problem; if not, a plumber can replace it.
Tank Has A Crack, And Water Heater Repairs Are Not An Option
Finally, if the tank is cracked, it is time to think about replacement water heaters. This type of leak is not repairable, so you must invest in a new water heater. To prevent future leaks, schedule regular maintenance with a plumber, drain and flush the tank annually, and replace the anode rod every six years.
What Is Wrong With My Water Heater?
Water heating systems and appliances are somewhat complex. These units contain small parts and components vital to heating up water. It is common for homeowners to believe that a particular issue is causing problems with their water heaters.
However, diagnosing water heater repair problems is not so simple. Fortunately, we have skilled plumbers that can diagnose the real issue and provide accurate repair solutions. Calling an expert rather than attempting a DIY project is a safe approach. If you are curious about the reasons behind your water heater's problems, we will discuss some common issues here.
Top 7 Reasons To Need Water Heaters Repair Or Replacement
Sediment In The Tank
Worn-Out Heating Element
Corroded Anode Rod
Broken Thermostat
Bad Dip Tube
Pressure Relief Valve Problems
A Leak In The Tank
DIY Water Heater Repair Or Call A Plumber For Services?
Home improvement shows may inspire some homeowners to try plumbing projects. But with water heater installation and advanced plumbing repairs, that is not the best idea. Attempting to repair water heaters is complicated and dangerous for a typical homeowner. In addition, a DIY attempt that goes wrong can do untold expensive damage to your plumbing system. That is why it is advisable to call a dependable plumber right from the start.
A Johns Creek plumber may be able to repair your faulty water heater. But however, there are times when a water heater is not repairable. In those cases, you will need to look at replacing your unit. Repair and replacement options come with different costs. Anthony Wimpey Plumbing will provide you with an estimate of the cost of all the options and ensure a replacement is successfully installed.
How Much Does Water Heater Repair Cost, Johns Creek? The average cost to repair a water heater is about $500. So, a water heater repair may cost under $500 or over $500. Variations in repair costs depend on the nature of the repair, the cost of replacement parts, and the situation's complexity.
Fast Affordable Plumbing Repair Services In Johns Creek
Do not wait to call a plumber if you are experiencing a water heater leak. Anthony Wimpey Plumbing is available 24/7 to help you with water heater emergency services. Contact us today to end your Johns Creek plumbing nightmares for good. Do not endure another cold shower when you can easily reach out to the experts at Anthony Wimpey Plumbing. We take pride in delivering prompt and reliable plumbing service to our clients. No plumbing issue is too complicated to resolve – if water flows through it, we can fix it!
At Anthony Wimpey Plumbing, we specialize water heaters, drawing on over 30 years of plumbing experience to provide top-quality service. Count on us to diagnose any issues with water heaters and offer a reliable solution. For a professional estimate on repair costs, connect with us online or call 770-415-8133.