For drain cleaning, Lawrenceville most often contacts Anthony Wimpey Plumbing. We carry out all necessary plumbing and repair work to get drains clean. This includes pipe cleaning, maintenance, and 24-hour emergency service. We also offer leak detection and repair and sewer cleaning.
Prevent Sink Clogs And Drain Cleaning

Taking preventative measures helps your plumbing costs below. For example, most homeowners need help when they have drain clogs. That is why clogs are one of the most common reasons people call a Lawrenceville plumber. These clogs are due to debris, especially hair, washing down the drain. Install screen drain covers on sinks, shower, and bathtub drains.
Keep strange particles out of your drains to prevent clogs. Inside the kitchen sink, put a screen or strainer over your drain to capture scraps. Additionally, a garbage disposal can prevent small food scraps from clogging your kitchen drain. And for all bathroom drains, keep hair out of the drain. Also, never flush wipes or hygiene products to avoid severe clogs and blockages. Finally, while you are clearing clogs, avoid chemical drain cleaners. These harsh cleansers can harm your pipes.
Stop hair before it ends up in your pipes. Putting a trap in place means you can catch hair before it clogs your drain. Inexpensive drain screens keep hair from going down the drain. All you need to do is easily clean out the drain cover trap regularly. Unfortunately, it is more difficult to remove hair after it clogs a drain.
The Plumbers Lawrenceville Calls For Sewer Backup Help
There are ways to fix and end a sewage overflow. For homeowners, this includes renting equipment. However, these heavy machines are challenging to operate and often do not entirely solve the problem. The only thing you can do if you smell sewer gases in the bathroom is to call a plumber. If you smell sewage in your house, the sewer has overflowed and is backing up into your home.
Not only is this disgusting, but the gas from the sewage can cause explosions. In addition, sewage carries toxins, diseases, and pathogens that can be fatal. As such, a sewer overflow poses serious health risks that most owners do not want to risk. The cheapest and safest choice is to enlist the help of a professional plumber in Lawrenceville. A professional plumber knows what to do when you have a sewage overflow.
A video camera sewer inspection allows a plumber to look inside your sewer. With the help of this remote camera video, you and the plumber can safely see the problem. A qualified Lawrenceville plumber has the tools, machinery, and skill to give your sewer line a thorough cleaning.
Plumbing Tips to Remember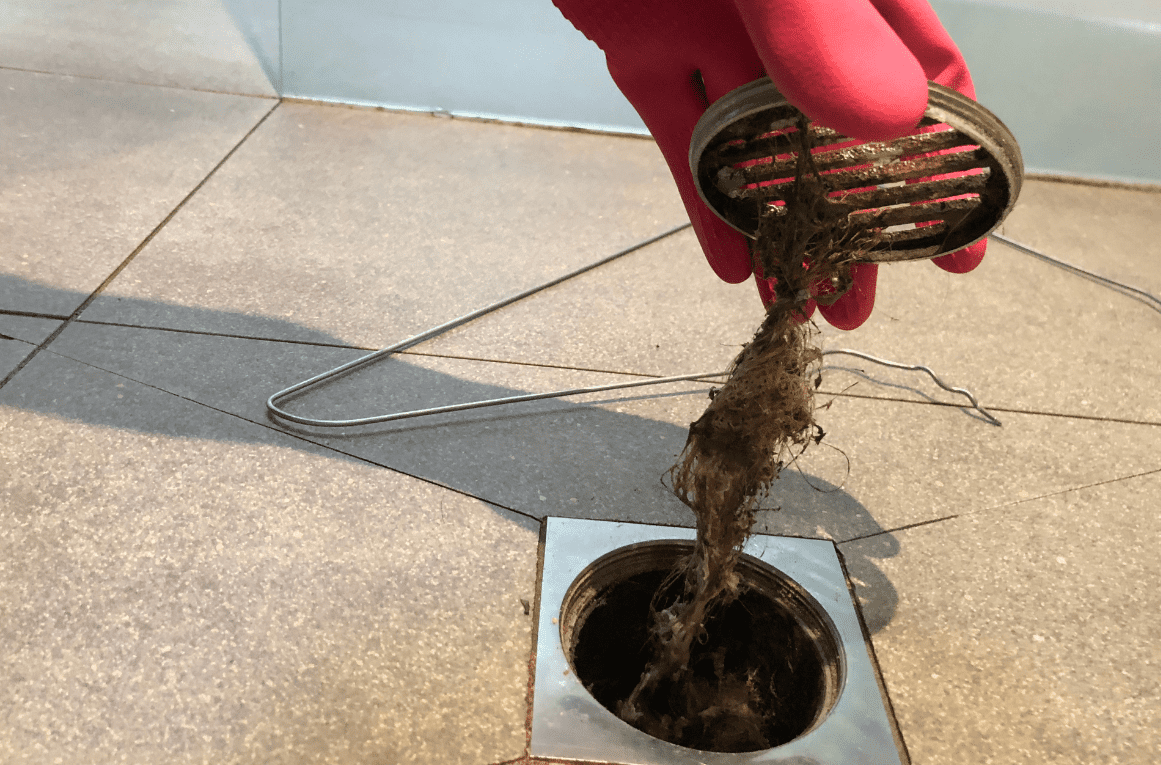 In conclusion, a little ability goes a long way in handling plumbing issues. Knowing how to prevent problems is just as important as knowing when to call a Lawrenceville plumber. Use the tips to keep plumbing systems working well all year. Keep pipes from freezing by adding insulation now. Use screens to avoid hair clogs in your drains. Increase energy efficiency with a new water heater. For sewer backups, call a plumber at once.
Plumbers Lawrenceville
Lawrenceville plumber, Anthony Wimpey Plumbing, is the top local expert. When plumbing systems stop working, you need a plumber around me. Luckily, we serve Lawrenceville, GA, and the surrounding areas like Tucker, Buford, Suwanee, Duluth, and Johns Creek. Complete our free estimate form online. We will provide the plumbing solutions you need with fantastic customer support. Anthony Wimpey Plumbing is the top Lawrenceville plumber. Call 770-415-8133 today.
If you want sewer drain cleaning solutions in Lawrenceville, GA, that will work for longer than a few months, call us for help. Our family-owned business has served the great Lawrenceville region for the past three decades. We continue to grow and build our clientele because we believe in the value of customer service combined with practical solutions. So, if you need a drain cleaning company, call to talk to one of our specialists today.
Cleaning Sewers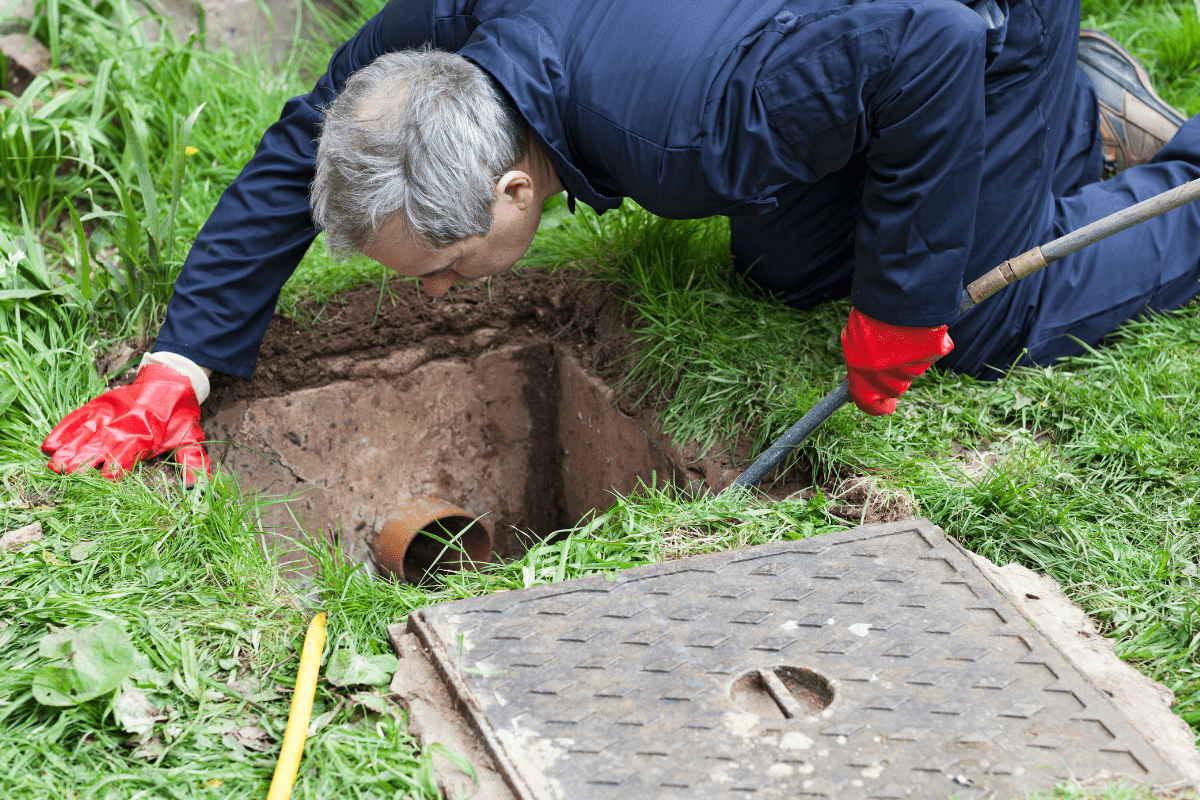 Cleaning a drain before it overflows is ideal, but sometimes that does not happen. Most people do not take overflowing drains too seriously. Getting drains cleaned is not a priority because they overlook the warning signs. The result is a sewage overflow which is usually quite severe, a health issue, and something that needs to call in a professional sewer cleaning service to take care of it.
Signs of a clogged drain and potential sewer backup to watch out for are easy to spot. Bubbling toilets. Water that stays stagnant in a sink, shower, or tub. Anytime water drains slowly, or bad smells come from drains, call a drain cleaning Lawrenceville plumber. Our plumbers near me regularly help customers in the Lawrenceville area who are facing unexpected plumbing obstacles. We can help to restore the plumbing to its working condition. We use diagnostic equipment and sewer cleaning tools to ensure your drain is clean and stays that way long after we have been gone.
Emergency Plumbing Lawrenceville
Anthony Wimpey Plumbing has exceptional plumbers in Lawrenceville that can fix and work on any plumbing problem. Customers trust us to fix sewer problems quickly and inexpensively. Our emergency plumbing offerings include leak repairs, sewer replacement, plumbing services, and toilet and gas line repairs. For water pipe installation, water pipe replacement, pipe repair, and water pipe redirection, call us first.
We are the plumber for Lawrenceville's septic services, plumbing services, drain cleaning. water heater repair, and more. From time to time, Lawrenceville needs sump pump services. We install sump pump alarm systems with battery backup systems. We also offer sewage pump deals along with vent, sewer, and home drainage lines. Call 770-415-8133.
Garbage Disposal Services
Our plumbers repair garbage disposals around the clock. So, if your garbage disposal is humming or not doing anything, call us to fix it. But understand that garbage disposals are up for replacement after five to seven years. Anthony Wimpey Plumbing will review your disposal to decide if a repair or other alternative is available. Our plumbing repair work is second to none. So, if you need help with your garbage disposal, call today, and we will get your disposal up and running again.
Lawrenceville Plumbing and Faucet Services

As a faucet runs, its parts show signs of wear. The faucet's components are the main reason a faucet leaks. Therefore, a plumber can often fix a leaking faucet by replacing the internals. Replacing faucet parts is an easy solution sometimes. Our plumbers fix faucets quickly in many cases.
Faucets can break in your kitchen, bathroom, laundry room, or other places. In most cases, faucets are stable with a simple repair. When replacing old faucet parts usually adds years of usage. However, sometimes our customers need a Lawrenceville professional plumber to install a new faucet. And we do that also.
Our faucet services include indoor and outdoor faucet repair and replacement. Our plumbers also provide installation of new plumbing fixtures for your home. In addition, we can complete installation of outdoor taps for hot and cold water.
Water Heater Repair Service Plumbers
Our Lawrenceville plumbers install repair, and service all water heaters. Tank water heaters have a big storage tank to hold water. The tank is full of cold water until, Inside the tank, the heating elements warm the water to a set temperature. The temperature needs to be approximately 120 degrees Fahrenheit. The water stays hot inside the insulated tank waiting for you to turn on a hot water faucet. When you turn a hot water tap or appliance, water flows out of the tank. Tankless water heaters do not have a tank to store hot water. Instead, tankless, or on-demand water heaters heat water when you switch on a hot water faucet or tap.
Commonplace water heater troubles come with warning signs that you may notice. Most obvious is having no hot water. Another clue that your water heater is malfunctioning is rusty water. So, watch out for an orange tint to your water. Also, water stains, minor tank leaks, or pooling water near water heater are bad signs. The worst water heater problems often come with significant tank leaks that may cause flooding.
Sometimes you must choose between replacing and repairing your water heater. An old water heater uses a lot more energy than newer units. It may be best to replace an old water heater with a new energy efficient unit. When water heaters outlive their manufacturer's warranty you will need to pay for expensive repairs. Installing a new water heater is usually a more cost-effective decision. Hire a reputable Lawrenceville plumber for water heater installation or repair. Our best installation services include gas and electric storage tank and tankless water heaters.
Lawrenceville Plumbers Have Plumbing Tips
Get critical tips from the best Lawrenceville plumber here. Plumbing can put you in a bad situation. It is your responsibility to know at least the basics so that you do not end up with a plumbing nightmare. Use these best plumbing tips from actual plumbers. You must vacation-proof your home before heading out of town at any time. Switching off the main water shut-off valve is best before leaving your house. One small pinhole leak can quickly cause plenty of expensive water damage.
Be sure to insulate exposed plumbing pipes in your home. Pay close attention to pipes in your crawl space, garage, and inside the outside walls of your home. Insulate pipes to keep them from freezing. Plumbers can share horror stories about water damage caused when frozen pipes burst. Freezing pipes are preventable, and you do not want any frozen pipe problems. When pipes freeze, they can burst. The result is often devastating flooding that causes water damage. And water damage restoration can be expensive.
Drain Cleaning Lawrenceville Contractor
Suppose you notice that your drains are taking longer than usual to drain. In that case, you may need a professional drain cleaning company in Lawrenceville, GA. Drains that are slow to drain or water that pools around your feet when you shower are two great signs that you need to unclog a drain in your home. If you do not act quickly, you may have a clogged drain that requires professional help.
Regular drain cleaning services are a great way to avoid clogs. We offer a variety of drain cleaning plans designed to meet the needs of every Lawrenceville household. Do not let the stress of a clogged drain or a smelly sewer ruin your day. Contact us today for our professional drain cleaning Lawrenceville solutions. Call 770-415-8133.