Leak detection Lawrenceville knows is a plumbing service they need to locate leaks. Anthony Wimpey Plumbing provides fast and non-invasive leak detection services for residential properties in Lawrenceville, GA, and Gwinnett County. Our highly-trained technicians have a proven track record of finding the most difficult leaks in the area. We have found thousands of leaks in single-family homes, condominiums, apartments, and more.
Plumbing Services: Expert Leak Detection Lawrenceville, GA
Even a tiny water leak, especially one you cannot see, can create a health hazard and damage your property if left alone. With over 30 years of experience, Anthony Wimpey Plumbing has earned the reputation of being a leak detection expert. We provide hands-on service for every aspect of your leak and have cost-effective, real-time solutions for your leak problems.
A tank water heater with  a water  leak will need either a repair service or a replacement installation service. Any size hot water leak needs detecting quickly to minimize the water damage. Home water heating systems can flood a home or business in many ways. Water can come from a leaking pipe or water line in the system. So, call a plumbing company like us when you need system repair services during business hours. After detected leaks are found, we repair the system. That may mean repairing water lines or sewer lines.
In addition, our Gwinnett home plumbing repair and installation services are always available. Call the plumbing system experts at Anthony Wimpey Plumbing to find the location of a slab leak. Contact us for septic services, plumbing pipe installation, and water line replacement services.
Water Leak Repair Services Lawrenceville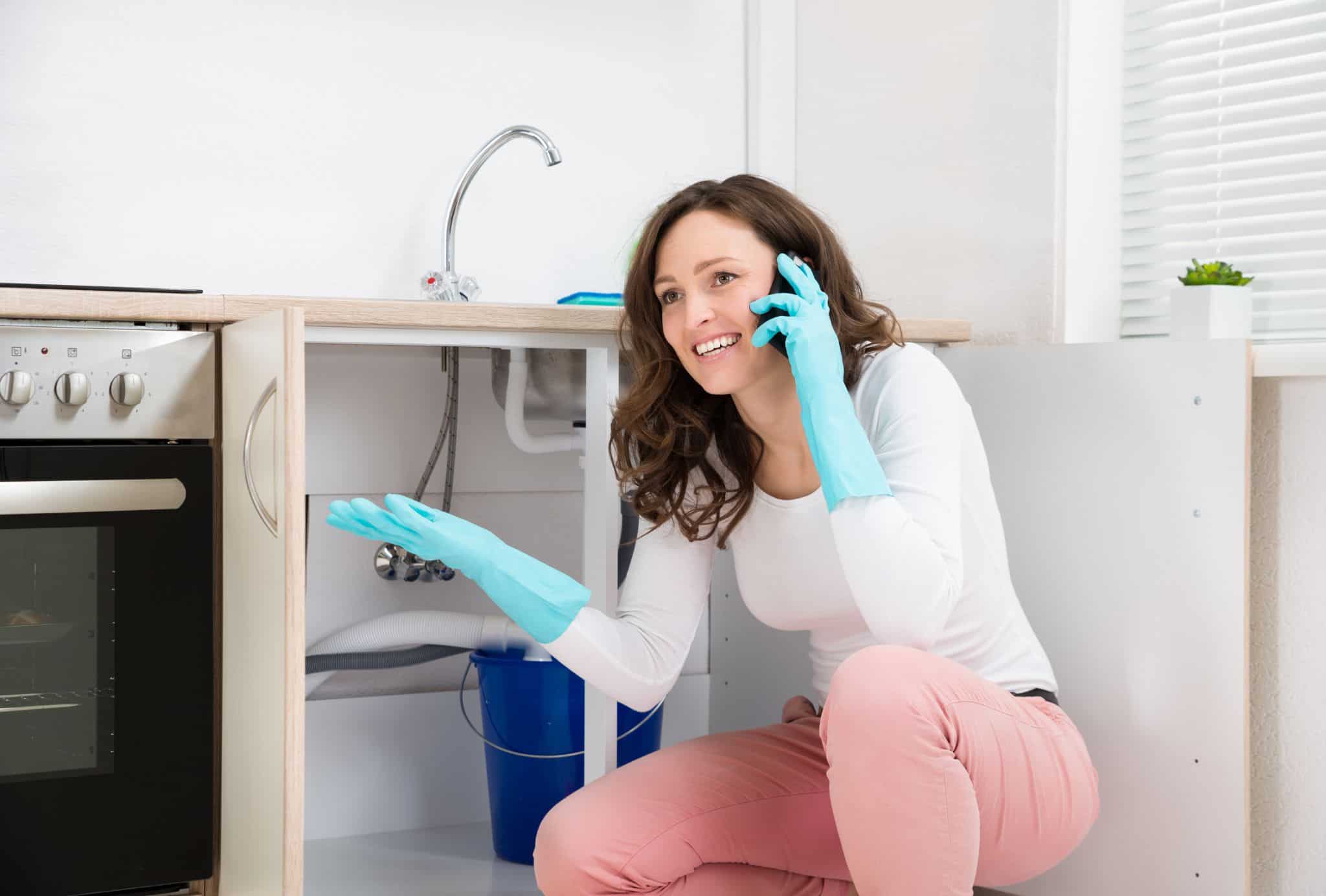 The Anthony Wimpey Plumbing pledge is to help our customers with effective, fast, and affordable leak detection and leak repair services. Anthony Wimpey Plumbing does not surprise customers with hidden charges. We take pride in presenting realistic estimates. And our local plumbers give our customers the best quality and most affordable prices. Our technicians have the equipment and expertise to detect and repair water leaks for Lawrenceville.
Schedule An Appointment With A Leak Repair Company Near Me
Anthony Wimpey Plumbing is available for emergency leak detection and repair services. No plumbing problem is too small or big for our wide range of affordable plumbing services. Please contact us to schedule an appointment. At Anthony Wimpey Plumbing, we are a family business. So, we understand family. That is why we work with your busy schedule and accommodates you to find a convenient time to assist you.
Lawrenceville Leak Detection And Plumbing Repair Service
If your plumbing leaks, the last thing you want is costly digging and guesswork repair. Plumbers use equipment such as precision electronic devices, advanced thermal imaging, smoke test, cameras, and video inspection equipment. As we solve your water leak issues, we know you will be impressed with our fast response, strong reliability, and constant commitment to courtesy. We provide unmatched quality/ and the most cost-effective solutions.
Signs Of Home Plumbing Leaks
As a homeowner, you may have an increased water bill or a strange puddle on the floor since last month. That is if you have a leak in your home. Anthony Wimpey Plumbing can quickly determine whether you leak, pinpoint exactly where your leak is, and provide professional repairs. When you contact us, we will come out as soon as possible to minimize damage to your property. These are the common signs of a plumbing leak you may notice in your home.
Detecting Wet Carpet Or Detection Of A Water Puddle Inside

Water Stains On Dry Wall and Ceiling and Wet Spot On The Walls or The Ceiling Detected

Hearing Water Running Without The Water On or Unexplainable Increase In Water Bill
If you have any warning signs, it is essential to find the source of the leak as soon as possible. Water leaks can cause expensive water damage quickly if not repaired. That is why it is imperative to react quickly to leaks at once.
Top Leak Detection Plumber Anthony Wimpey Plumbing
Remember that water damage can quickly lead to structural problems and pose a safety threat to you and your loved ones. In addition, mold is only sometimes visible and can live anywhere there is moisture. The bottom line is leaks lead to mold without early leak detection, Lawrenceville. Mold can be an unnoticed health threat causing significant ailments and respiratory problems behind the scene. And nobody wants that.
Anthony Wimpey Plumbing can locate your outside water leak and minimize the damage to your home or building. It is better for you, the customer, to have a specialist pinpoint the problem before excavation. The thought of pursuing a leak underground without knowing where it is – is unthinkable. That is not what we do. Any digging we do is precise, because we find the leaks first.
When you need leak detection services in the Gwinnett area request service from Anthony Wimpey Plumbing. Our detection professionals locate water leaks. Pipe, line, and slab leak, our water leak repair services are affordable and quick. For underground line installation, we will work safely with your utility line. Our plumbing services include leak detection services, pump installation services, water leak and water heater services.
Plumbing Services And Advanced Technology For Detecting Leaks
Leak detection technology includes digital ultrasonic inspection systems. Sensitive ultrasound devices detect the tiniest leaks. Endoscopic video inspection devices let plumbers see the interior of your plumbing. These inspections locate blockages and cracks in plumbing, the sources of the most common leaks. So, without tearing out sections of your drywall, it is possible to pinpoint leaks without unnecessary damage to your home.
Inspection and Leak Detection Steps To Do Before Calling A Plumber
Leaks account for over 10,000 gallons of water waste in an average home yearly. A high water bill can be due to a leak inside or outside your home. These leaks are your responsibility to repair. Want to know if you have a plumbing leak? Follow these leak detection steps.
Turn off every water-using appliance in your home. That includes the washing machine, dishwasher, and ice maker.
Tell everyone at home to refrain from using any sinks, faucets, taps, hoses, showers, toilets, or tubs for two hours. Do not shut off the water supplies to any appliances; ensure they do not run for the time being. Only turnoff the water supply to individual appliances that continuously run—some ice makers operate this way.
Find your water meter. It should be outside in your front yard under a heavy metal cover.
Remove the cover to see the meter.
Note the number on the face of the meter Write it down or take a picture of the meter.
Also, there is a small leak detection wheel that looks like a gear, and a needle on the face of the meter. The wheel and needle spin as gallons of water flow into your plumbing system as you use water. So, nothing moves on the meter when you are not using water inside or outside your home. Take note of the position and movement of the leak detection wheel and the needle now.
After two hours of no water usage, check the water meter again.
Request Service From A Lawrenceville Leak Plumber
Compare the two meter readings from your test. Is the number you see now the same as it was two hours ago? You do not have a leak.

But Did the numbers change? Was there movement of the needle or leak detection wheel during the test? If so, you probably have a leak.
Even minor leaks can add up. Use this Drip Calculator to determine estimate how much water leaks in your home can waste.
If you discover a leak, check your fixtures and appliances to find out which one is leaking. Look for dripping faucets and showers and check the pipes under sinks. also, look in your basement if you have one, in the garage and around the water heater. Don't forget to search around your yard to look for muddy wet areas indicating a leak in your underground pipes. Call a plumber.
Please, do not hesitate to contact Anthony Wimpey Plumbing today for a plumbing repair or installation service. Our staff will schedule an appointment for a plumber to come to your home conveniently. We can often solve your plumbing leak problems the same day you call us at 770-415-8133. Everyone at Anthony Wimpey Plumbing is looking forward to working with you in Lawrenceville.