When should Lawrenceville water heater installation be on your radar? Are there sure signs that you may need a new water heater? There are common signs, but most homeowners tend to ignore them. Ignoring the signs that your water heater is starting to fail is not the way to go. You will have time to prepare for a Lawrenceville water heater installation when you know how to recognize the warning signs. What are the benefits of preparing for a new water heater? Being prepared affords you is time to decide what you want in a water heater.
Cold Showers and Lawrenceville Water Heater Installation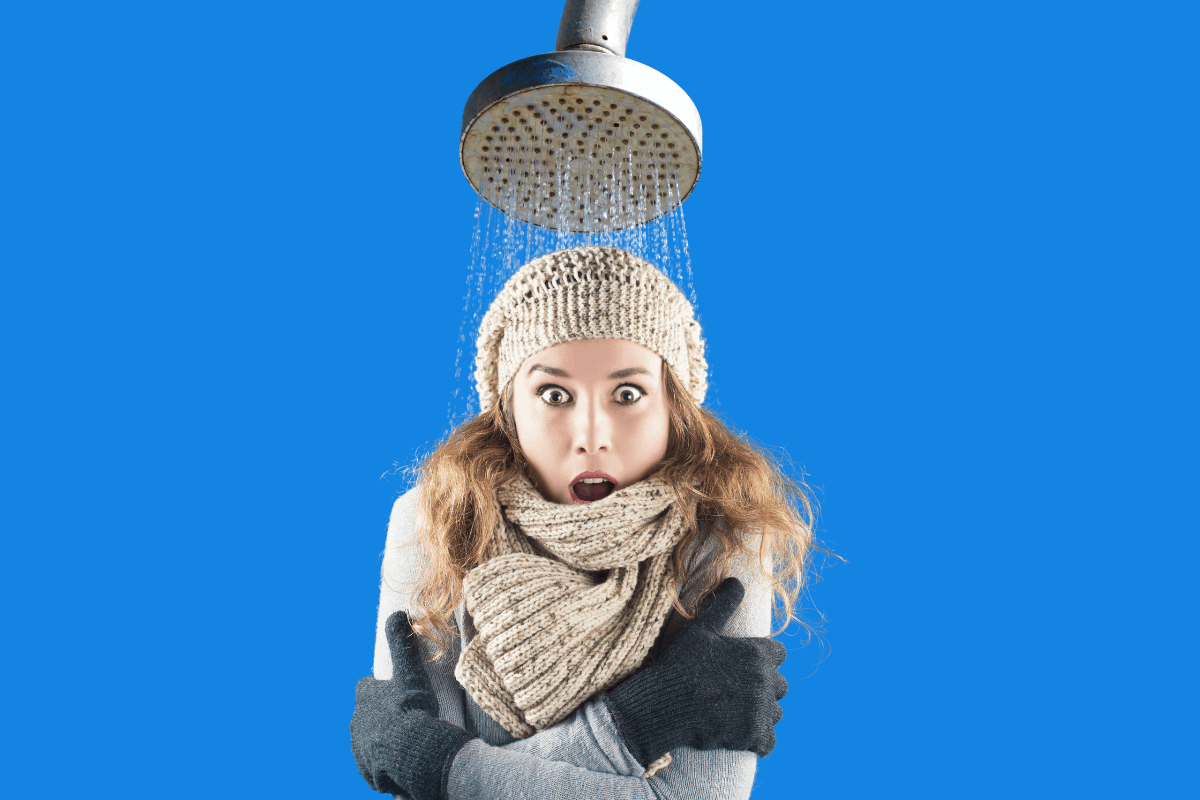 Take note when you notice your hot water runs out more frequently. When relaxing long hot showers suddenly turn lukewarm; it is frustrating. However, an annoyed homeowner will typically see the hot water shortage as a fluke the first few times. As time passes and hot water shortages persist, unpleasantly cool showers occur more frequently. The amount of stress and upset a too-cool shower triggers is no match for the horror of showering with no hot water at all. Not all homeowners know that an annoying hot water shortage in the shower today can leave them naked and afraid, showering without hot water tomorrow. Unfortunately, it is a common problem. If the past is any indicator, you will wake up to a cold shower sooner than later if you do not take action.
Empowering Homeowners With Information
We know that the thought of having no hot water is scary. The truth is, we are not here to scare you. We want to empower homeowners to take control of their home plumbing and water heating systems. Informed and aware homeowners can spot plumbing problems before they reach the plumbing emergency stage.
Beginning To Fail
You need to know that running out of hot water with an increasing frequency typically means your water heater is beginning to fail. Please take into account whether your hot water usage has changed. Without a change in your peak water usage, a failing storage-tank water heater can explain your new lack of hot water.
Water Heater Solutions
What is the fix? It is simple. It would be best if you had a new water heater. When you realize you may have a water heater that is not working as well as it once did, what can you do? Call Anthony Wimpey Plumbing to discuss your Lawrenceville water heater installation options. We will be happy to talk with you.
Discover The Options
When it comes to Lawrenceville water heater installation options, there are many. The easiest way to take advantage of your many options is to get Lawrenceville water heater installation services before a failure. When your water heater breaks down, you have a plumbing emergency. During a plumbing emergency, you will not have the time to research and consider all the water heater installation possibilities.
Conventional Storage-Tank Units
Most homeowners throughout Lawrenceville and Tucker currently heat water in their homes with a traditional storage-tank water heater. This type of water heater is the most common throughout the United States as well. It is fairly quick to install, reasonably priced, and available in various sizes. Conventional tank-style water heaters efficiently heat water.
On-Demand Tankless Water Heaters
Tankless water heaters are incredibly energy efficient. A tankless water heater heats water on demand rather than holding heated water in a large storage tank. With a professional Lawrenceville tankless water heater installation, you can have unlimited hot water at your disposal.
More Options to Consider
Storage-tank and tankless water heating systems are not the only options. There are electric, gas, and solar water heating options to consider. Along with on-demand, conventional, and high-efficiency water heater units on the market. When you are looking to buy a new water heater for your home, a heat pump, hybrid model, or condensing water heating system may work best. You may not know what you need exactly. That is where the expert plumbers at Anthony Wimpey Plumbing swoop in to save the day.
Lawrenceville Water Heater Installation Heros
The skilled plumbers at Anthony Wimpey Plumbing will help you with any water heater installation. Contact us anytime, 24/7 in Lawrenceville. Contact us to schedule maintenance and repairs of minor problems to prevent plumbing emergencies in Lawrenceville.