Follow these tips to avoid needing Monroe emergency plumbing repair. But also know that we've got you covered when disaster strikes.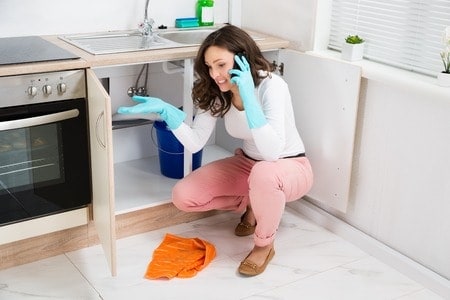 Feasts, family time, and frantic calls for Monroe emergency plumbing repair services. That might not be the holiday trio you wish for – but your garbage disposal might be getting a major workout these days.  Garbage disposals are an incredible convenience for busy cooks, but not if they get clogged.
Plan A: Keep Your Garbage Disposal Free from Clogs
You can avoid a backup in the first place if you make your garbage disposal off-limits for:
Fat, bones, and meat: Too greasy or hard to grind effectively, it's better to just throw them in the trash instead.

Eggshells: They might seem fragile enough to grind, but their edges can be surprisingly sharp.

Pasta and rice: The starch can stick like glue and gum up the works in your garbage disposal.

Celery, asparagus, potato peels, and artichokes: Adding more veggies to your diet is a good move. Adding them to a garbage disposal is a mistake. The fibers can get tangled in your disposal's blades and leave them unable to spin.

Popcorn seeds: Biting unpopped popcorn might lead to an emergency visit to the dentist. Grinding them in your disposal might leave them trapped under the blades and lead to an emergency plumber visit!
Plan B: Call for an Emergency Plumbing Service Visit
Oops! So, maybe you didn't know about Plan A in time to avoid a clog. There you were, cooking your holiday feast. Everything was going so well until you shoved something into the garbage disposal that shouldn't have gone in there. Now it's making a weird sound. The water you're running is bubbling up and filling your sink. You tried hitting the reset button, but nothing happened. You even stuck your hand into the disposal (scary, right?) – still stuck.
Now what? Is your only option heading out to a restaurant? Or, is there hope for this feast after all? What should you expect when you call for help?
What happens next when you call a plumber?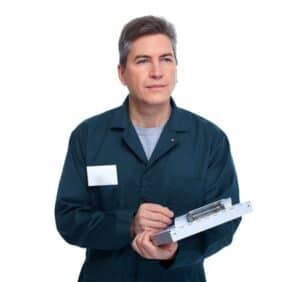 Well, if you call many plumbers, you'll get voicemail or a computer. That's not particularly helpful, is it?
We do business differently. If you call Anthony Wimpey Plumbing, you'll reach… a plumber! What a concept! Furthermore, sometimes all you need to get your garbage disposal back in action is a quick chat with a plumber. The plumber you reach when you call us will ask you some questions to help identify the problem. If you've got water gushing from your clogged sink, we'll help you make it stop – before we even arrive.
Once we get to your house, your clogged garbage disposal is as good as fixed. While there are some easy repairs most homeowners can make, the trick is knowing what to check. There's also the matter of having the right tools to clear the clog. We've seen just about every garbage disposal disaster out there – and we know how to fix it fast.
Before you know it, your garbage disposal will be working like new. Your holiday feast preparations will be back on track. Nobody else has to ever know what you tried to grind up in your disposal – or that we were ever there.
In our book, the plumbing business is all about making our customers' lives easier. If we can help you enjoy more time with your loved ones – rather than your plunger – this holiday season, that's a win.
Need Monroe emergency plumbing repair service? Just click or call 770-385-5660 and get help fast.