Plumbers in Decatur Offer Different Plumbing Services
Plumbers in Decatur are not all the same. Differences in the amount of experience and the level of plumbing mastery are factors to consider. It is critical to be able to determine which plumbers or plumbing companies you should hire. And which ones to avoid.
Anthony Wimpey Plumbing has the best Decatur plumbers when it comes to experience and plumbing mastery.
It is a local plumbing company, and also a family business built by a father and his sons. These Decatur plumbers service customers with a friendly attitude and have for over forty years running. They handle plumbing issues,, no matter how complicated.
We are the emergency plumber to call for a leaking pipe repair or replacement.
Also, for water leak repair and leak detection, we offer affordable services. So, when you need a plumber call Anthony Wimpey Plumbing.
Our fast, reliable plumbers near you can repair your garbage disposal and sewer lines as well. From drain cleaning to toilet repair to septic maintenance, you can rely on us.
Water Heater Repair
Replacements Water Heater Equipment Installation
Drain Cleaning Services and Clogged Pipe Services
Cast Iron Pipe Replacement
Installation Plumbing Repair and Maintenance
Drain Cleaning Pipe Services
Commercial Plumbing Services
Gas Line Repair Service
Water Heaters Water Leak Repair
Check out the other plumbing services we offer.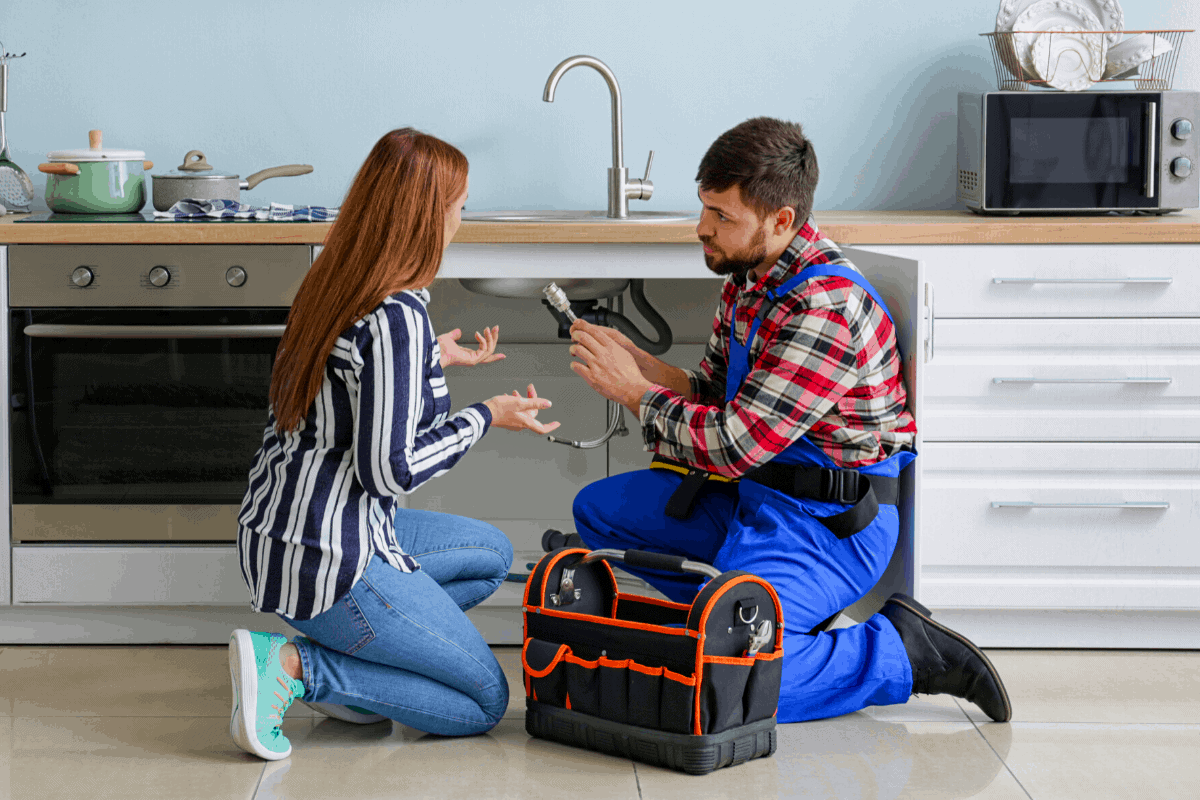 Plumbing Skills and Experience Matter
When you need a total home re-pipe, get the Decatur plumbers that can do it right the first time. Do not trust anyone except Anthony Wimpey Plumbing to re-pipe your home. Most people have heard of a "total home makeover."
A total home re-pipe is a complete makeover of your plumbing system. It is more extensive than a plumbing system tune-up or overhaul. For complex plumbing services like a re-pipe, you should hire a skilled plumber with experience to do the job.
A Total Home Re-Pipe is a Complicated Plumbing Service
A total home re-pipe is extensive, as we noted, but what is it exactly? Simply put, a total home re-pipe entails re-piping your entire house.
The result is an all-new plumbing system. Sometimes the disconnected old pipes stay in place alongside the new ones.
Other times we remove and replace the old plumbing. Whether old pipes stay or go depends on several factors like the customer's budget and home layout.
Five Reasons Plumbers Offer Total-Home Re-Pipe Services
Homeowners typically do not preemptively decide to undergo a massive whole home re-pipe. It is primarily to correct widespread catastrophic plumbing system failure.
Here are five common reasons homeowners hire Anthony Wimpey Plumbing to re-pipe their homes.
1. Poor Installation
Plumbing system installation must be correct for its proper function. Home re-piping is sometimes the only way to correct plumbing installation issues.
2. Inferior Pipe Material
Plumbing pipes come in various materials. Some of which, polybutylene, for instance, are no longer in use due to class action level issues like pinhole leaks. Homeowners with plumbing systems with inferior materials often decide to re-pipe their homes sooner or later.
3. Aging Pipe Deterioration
Homes over 50 years old with original plumbing are likely to have galvanized steel pipes. A popular option for homes built between 1900 and 1965, galvanized steel contains zinc and iron.
Both of which react with mineral-rich water to form plaque buildup, eventually restricting water flow.
Over time, corrosion and rust compromise not only water flow but also water quality. Two legitimate reasons to look for a plumber in Decatur to re-pipe your home.
4. Partial Pipe Replacement Problems and Hard Water
Here is another reason to decide to replace your plumbing system. For homes with galvanized steel plumbing, replacing a portion of the old pipe with copper is troublesome. Adding copper to the system speeds the formation of deteriorating corrosion when zinc, iron, and copper react with minerals in the water.
5. Mineral Scale Buildup
In Decatur, plumbers regularly see calcium and magnesium deposits in conventional tank water heaters and residential plumbing pipes, even though mineral content in Gwinett County water is not high enough for it to be considered hard water.
Mineral scaling degrades plumbing systems. If you suspect mineral scale buildup in your pipes, call Anthony Wimpey Plumbing. Acting now may help prevent needing a total-home re-pipe later. Get helpful water heater tips and learn about tankless water heaters.
Decatur Plumbers At Anthony Wimpey Plumbing Know When To Re-Pipe Your Plumbing
Typically, homeowners experience a series of plumbing pipe failures back to back before re-piping their home. Plumbing problems like several pinhole leaks, low water pressure, and rusty water may indicate re-piping.
Only trust a professional plumber to evaluate your plumbing system before moving forward with a complete home re-pipe. Anthony Wimpey Plumbing will explain all of your options in understandable terms.
Contact Us
Rely on the best Decatur plumber near me to know if your plumbing issues stem from poor installation or pipe deterioration.
Contact Anthony Wimpey Plumbing online or on the phone at 404-948-3720.