The secrets about faucet replacement that plumbing companies in Winder, GA want you to know.
When a faucet in your home starts to leak, you can either call plumbing companies in Winder, GA or handle the job yourself. Sure, the idea of being a DIY repair person sounds glamorous. You've seen all the television hosts who do this type of work all the time. It can't be that hard, right? Plus, you'll save tons of money.
Wrong.
There's a reason plumbers undergo so many years of training before working on their own. Replacing a faucet takes a lot of knowledge and elbow grease. Before you start to demolish your kitchen or bathroom sink to replace the faucet, there are a few things plumbers want you to know.
Do You Really Need a New Faucet?
The rhythmic drip of a leaky faucet keeps you up at night. The constant sound is so reliable that you can almost keep time by it. You assume that a new faucet is all that you need. You'll stop by the hardware store and pick up a new one on your way home today. It will probably only take an hour or so to get it installed. At least that's what you think.
While a brand new faucet is sure to look amazing and shiny, it may be a waste of money. In many cases, a plumber can repair the faucet for much less than the cost of a new one. Can it really be that simple? Yes, it can. You may need a new O-ring, washer, or seal inside the spout. Only a plumber can diagnose the problem for sure.
Besides, replacing a faucet without formal training is risky. You may find yourself with an even bigger leak. What if you can't figure out how to properly install it? You could find yourself without running water for several days.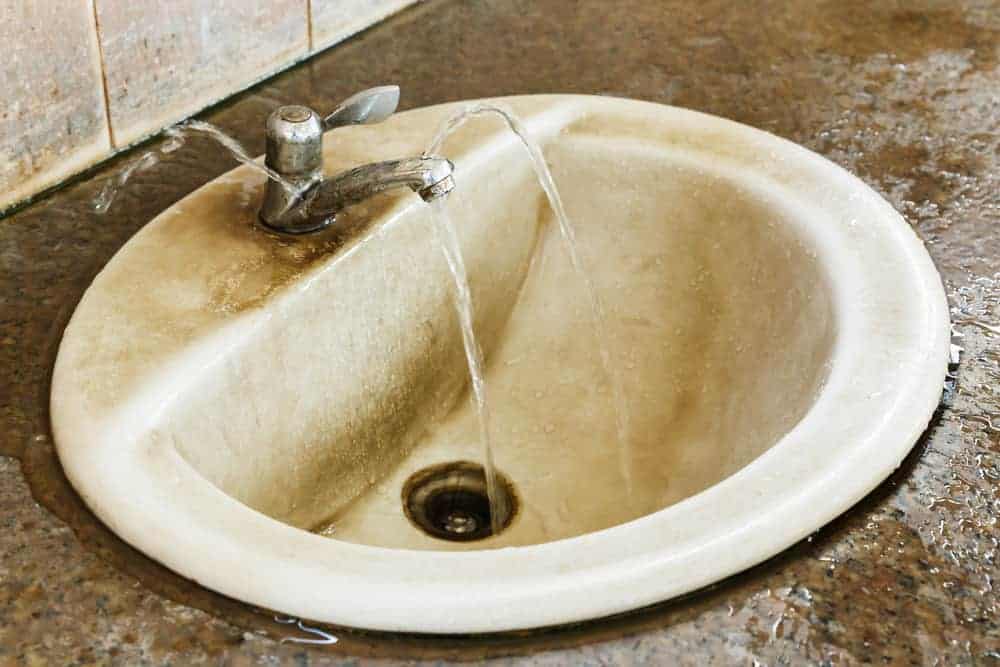 Faucets Come in All Shapes and Sizes
If you decide to buy a new faucet, you may feel overwhelmed once you see all the options you have. There are four main types of sink faucets on the market, including:
Compression faucet:

If you have a separate handle for hot and cold water, you most likely own a compression faucet. This type uses a washer to stop the flow of water. While cost-efficient, these faucets are notorious for leaking.
Ball faucet:

Most commonly found in the kitchen, ball faucets feature a single handle that rotates on a ball joint. While these faucets are very functional, they leak easily. Repairing a ball faucet may involve adjusting many small, intricate parts.
Disk faucet:

This type of faucet also features a single handle. A ceramic disk raises and lowers to control the water volume. You adjust the temperature by moving the faucet to either side.
Cartridge faucet:

Cartridge faucets come in both single and double handle varieties. They do not have a washer, but they do rely on an O-ring to prevent leaks. When this type of faucet leaks, a plumber will most likely install a new cartridge.
The type of faucet you purchase depends on the location of the old faucet and the sink design. For example, if you already own a double handle faucet, you should replace it with a similar model. If you don't, the new faucet won't fit correctly, and you'll need a new sink. When in doubt, it's always best to consult a plumber to make sure you get the right type of faucet.
Leaks Are Not Always Easy to Find
Unless you went to plumbing school, it's not always easy to locate the source of a faucet leak. It's surprising to learn all the different places leaks like to hide. While many leaks are in the spout, some leaks are in the handle. Others may lurk at the base. Unless you know exactly what you're looking for, you may end up replacing the wrong part.
A plumber will inspect your faucet to determine the source. Once they make their evaluation, they will know exactly what parts they need. Sure, you could try this yourself. If you're not trained in plumbing, however, your guess may be incorrect. Prepare yourself to repair the faucet over and over again.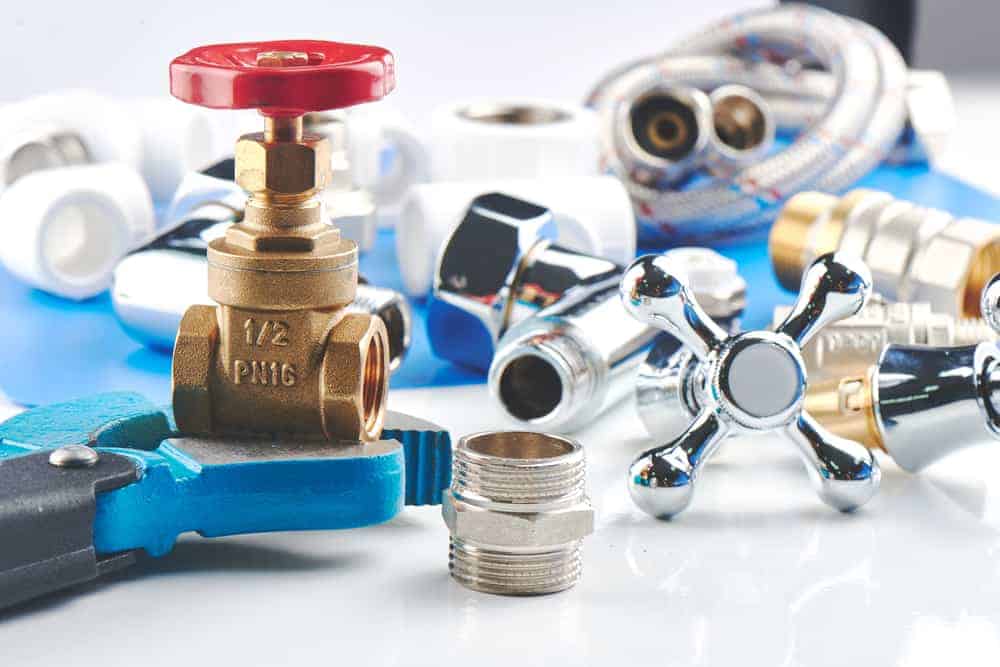 So Many Parts, So Little Time
Did you know there are a lot of parts hidden inside your faucet? You only see the surface. If you take a faucet apart, you'll find tons of small, intricate, and sometimes confusing pieces. It's like a puzzle. You better know how to put it all back together once you're finished. But, don't forget that all the King's men couldn't put Humpty Dumpty back together again. If you don't want to take a gamble, let a plumber do it for you.
Besides, you'll probably need to buy a few new parts at the store. Most home improvement shops only carry a small selection of plumbing parts. You'll need to head to a specialty plumbing store to buy the rest. And, you may end up paying a premium to get everything. Plumbers buy their parts in bulk, and they know where to get the best prices. Chances are good that you'll end up saving money in the long run if you hire a pro.

Other Hidden Dangers
What if you actually do fix your faucet on your own? Will it really last for the long haul? It may, but in many cases, there is another danger lurking under the sink. If you have poor water quality, you may end up with another damaged faucet on your hands. When rust and corrosion build up on the inside of your faucet, it's only a matter of time before you start experiencing problems.
When you call a plumber for faucet replacement, they will inspect the surrounding pipes for signs of damage. Old pipes wear out. Depending on the age of your home, you may need to replace a few. If you have a lot of calcium deposits, a plumber may recommend getting a water softener. Hard water is responsible for damaging household pipes all across the area. If your home has hard water, it will shorten the lifespan of your faucet. Even top-of-the-line faucets are not immune to the devastating effects of hard water. A water softener will remove these dangerous minerals, protecting your pipes and your new faucet.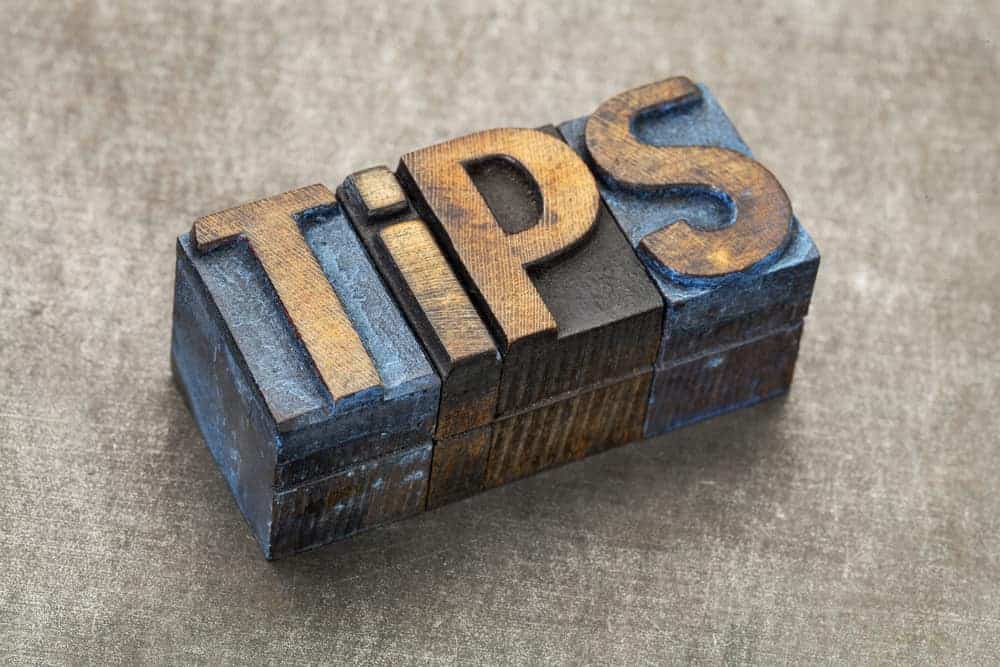 Get Advice from a Local Plumbing Expert
Instead of rushing to the store to purchase a new faucet at the first sign of a drip, reach out to a local plumber. You'll end up saving a lot of time by having an expert inspect and repair your faucet. They may tell you that a simple repair is all you need. Or, you may choose to have a new one installed. Either way, you'll have peace of mind that a licensed professional completed the work for you. When you want it done the right way, a skilled plumber from Anthony Wimpey Plumbing is only a phone call away.
With over 30 years serving the community, Anthony Wimpey Plumbing has built a reputation for providing top-notch care. It's our mission to treat our customers with honesty and respect at all times. If your problem involves water, we're the right team for you! As a full-service plumbing company, there's no job too big or small for our skilled plumbers. We'll arrive on time and ready to fix your problem. Even if you need us in the middle of the night, we're here for you. Once you try our services, we're confident you won't use another plumbing company again.
We will never sell you a service you don't need. Our upfront, fair pricing guarantees you'll never find any surprises on your bill. Faucet repair and installation are a few of the many services we provide. If you need help finding the best plumbing companies in Winder, GA, get in touch with us to learn what sets Anthony Wimpey Plumbing apart from the rest.