Here's how to find the right plumbing company in Covington for your project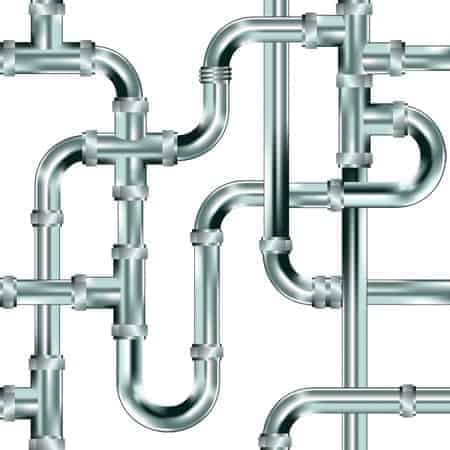 Are you looking for a plumbing company in Covington for a home re-pipe project? You have several options to choose from, so it can be hard to figure out what is the right call. There is no doubt you need a reliable service provider to take good care of your home's aging plumbing system. How can you tell which company you can count on?
Chronic plumbing problems and concerns about water quality are two common reasons to re-pipe a home. The older your house is, the more likely you will face this project. You will want to hire the best plumber in your area to protect the integrity of your home's pipes. Here's what plumbing companies in Covington have to say about total home re-pipe projects.
Increase Your Home's Value
Property value is one of the most common reasons people choose a home re-pipe. Replacing all the pipes in an older house is a smart way to boost your home's value. Even if you have no plans to relocate, you will thank yourself for making this investment when it's time to sell your house.
Replacing Dangerous Pipes
Many conditions can make your home's plumbing dangerous. Discovering lead pipes is one of the most obvious and alarming situations, one that requires immediate attention. Corroded pipes and calcium deposits reduce water flow and cause water pressure problems.
Damaged pipes can also cause devastating damage. If the broken pipes are inside the house, flooding is an immediate concern. Even a slow leak will contribute to black mold growth and structural damage over time. Better to address the plumbing problem before you end up needing a contractor and a hazardous materials team!
Improve Water Quality
Funny odors, colors, and flavors in your water can be a sign of many problems. You may want to try emptying and flushing your water heater to clear out sediments. If you have a well, get your water tested for a full array of contaminants. On a municipal water supply? Ask your water company for a copy of their latest water tests. If you use a water filtration system, be sure to clean it and replace the filter regularly.
Another possible culprit is old, decaying water pipes. As old pipes break down, they can release chemicals and sediment. This can alter the appearance, smell and taste of your water. The best way to diagnose your water quality problem is to ask a professional plumber to check it out.
Finding the Best Plumbing Companies in Covington
You have a big decision to make – who will you trust with your whole home re-piping project? There are lots of plumbing companies to choose from in Covington, and Anthony Wimpey Plumbing wants to be your plumbing partner. Our many years of service in the Covington area have built up a loyal customer base. Ask your neighbors for advice, and they will probably refer you to us.
Anthony Wimpey Plumbing: Covington's Preferred Plumbers
We set ourselves apart from the competition by putting customer satisfaction above everything else. We always do whatever it takes to leave a smile on every client's face. Our qualified plumbers are always glad to answer your questions and explain everything we need to do to complete your project. And our straightforward billing makes it easy to understand where your dollars are going.
Call Anthony Wimpey for Your Whole House Re-Pipe Quote
Give us a call at 770-809-6556 and see for yourself what makes Anthony Wimpey Plumbing the best plumbing company in Covington. We look forward to providing you with a no-obligation quote for your re-piping project.