Water line repair in Athens can be an easy fix, or it can be a major overhaul. Find out what you need to know before you hire a plumber to take care of your water line problems.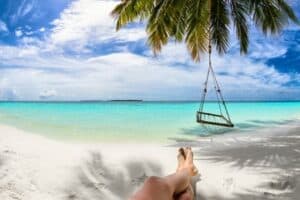 Some things in life are easy. Going to a movie, celebrating a birthday or lounging on the beach – those are easy. Other things are hard. Planning a celebration for 250 people, graduating from medical school or raising children – those are obviously not easy. Water line repair in Athens falls somewhere between.
Many people are not aware of the many necessary things connected to problems with their water line. American Water Resources.com has excellent information here.
Here's a rundown of some of the most common issues.
Basic Information Important to Water Line Repairs in Athens
One of the first things every homeowner should know about water line repairs is that the owner, not the city, handles the maintenance and repair of the water and sewer lines on your property. Worse yet, your homeowner's insurance doesn't cover these pipes either. The bottom line? The repair is all yours. This expense makes it important to find a plumber you can trust to do the job right and charge a fair price.
You should know how old your water pipes are. There are a few reasons for this. First, the older your pipes are, the more likely they need repair or replacement. A study done in 2012 showed that close to ¼ of all water mains are more than 50 years old. Another study, done in 2010, revealed that almost half of all pipes in the US are in bad shape. The average age of a broken water pipe is 47 years. It is easy to see that the age of your pipes is a critical factor in how severe a water pipe repair might be.
More detailed information to consider
What are your water pipes made from? Older pipes are made from steel, clay or tile. This material choice is most likely the case if the pipes are more than 50 years old. All these materials will deteriorate with time. Other materials used in older water pipes include cast iron or ductile iron. One of the biggest problems with these iron pipes is their tendency to corrode, or rust. Corrosion will be worse if the soil in your yard is clay.
Speaking of yard conditions, you want to know what type of soil you have. Clay has a high level of chloride, which can start to corrode your pipes almost immediately. Sandy soil is the least corrosive type of soil.
Do you have mature trees in your yard? Because tree roots can create serious water pipe problems, you should evaluate your landscaping from time to time. Hungry roots can burst water pipes in a hurry! Tree roots seek out water pipes in search of water, minerals, and oxygen.
What Do You Need To Know About Water Line Repairs In Athens?
When it comes to water line repairs, you may not know if everything is all right under the ground. But it can be quite easy to see when something is wrong with the indoor plumbing. Watch for things like puddles, rust spots or buckled pipes. These are sure signs trouble is brewing. The best move is to call a plumber before an emergency situation develops.
The other important thing to know about water line repairs is how to find a plumber who has the experience to fix the problem right away. You want a plumber who charges fair prices. Here's where we get to the part of water line repair that is just as easy as the beach lounging, birthday party or movie day.
To get in touch with the plumber who can handle water line repair in Athens – or any other plumbing service you need, all you need to do is click and set up an appointment.