Does water line replacement in Monroe have to take a long time? Are you looking at weeks of being unable to use your yard or a month of having the walls torn up inside the house? Actually, with the right plumber, it happens faster than you think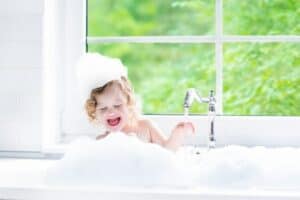 If you need water line replacement in Monroe, how long is the job going to take? Like a lot of plumbing jobs, this has a definite answer. Ready? It depends. Sorry, but the length of time a water line replacement job takes is dependent upon a lot of factors. It's like trying to get a houseful of kids ready to go to church on a Sunday morning. If you're lucky, things go pretty well.  Everyone had a bath the night before and wakes up on time and happy. But, if little Johnny punches Susie right in the nose and you spill a gallon of milk and the baby is teething and cried until two in the morning, the whole thing is going to take a lot longer. It's the same story with water line replacement.
What Things Affect the Time Water Line Replacement in Monroe Takes?
There are a few things that will determine just how long this job takes. Here's a look at some of them:
The choice of plumber matters. You have options, no doubt about it. Pick a plumbing business with experience and training to get quality work. Select a plumbing company with a reputation for fair prices to ensure you don't pay too much. Choose a plumbing business that gives you both, and you've made a brilliant choice. Anthony Wimpey Plumbing Services brings 30 years of customer service, training and dependability to your problems.
Of course, the location of the repair is going to figure in the time frame. If it's easy to get to the pipe and the area is small, then you can expect a completed job in less than a day. Is the problem an indoor pipe or an outside pipe? Outdoor jobs involve digging and perhaps trenching. This labor can add some time. Indoor jobs require taking out at least part of a wall. Still, you should be able to count on the job finishing up in a day or perhaps two.
If your home is older, your water line replacement could mean it's time for a complete repipe. A repipe is necessary when the pipes inside your home become aged and corroded. They disintegrate to the point where you need to replace all the pipes in your home. This job is going to take longer than a spot replacement. When you call Anthony Wimpey Plumbing, you can depend on our experience to give you an accurate estimate of time and cost.
If your water line replacement is an outside job, you can choose between regular or trenchless piping. Trenchless systems cause much less damage to your yard. Trenchless technology is also faster and less expensive than traditional pipes.
Finally, the type of pipe you choose for your water line replacement will be a factor in the timetable. If you choose PVC piping over copper piping, the entire project moves faster and costs less. In fact, the time factor is cut in half by using PVC piping over copper counterparts.
Take a look at this article from houselogic.com. It does an excellent job of looking at the various things to consider with water line replacement. When you finish reading it, click the link below to get the right plumber for the job.
If it's time for water line replacement, Monroe residents, it's time to contact Anthony Wimpey Plumbing. Put our experience, service and dependability to work for you.