6 Not-So-Sneaky Questions You Should Ask Any Covington Plumbing Company You're Considering Hiring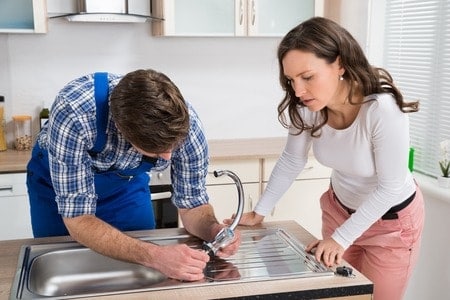 If you're on the hunt for an Covington plumbing company, the odds are good that something's leaking, dripping, or running in your house. You've got some options. You could bone up on DIY plumbing by watching a bunch of YouTube videos. You could buttonhole the nearest employee at a big box home improvement store. Or, you could ask your neighbors for a recommendation.
That's a pretty smart starting point, actually. You can also increase the likelihood of a great experience by knowing what to ask when you call. In fact, just getting answers to these six questions can steer you to the kind of plumber you'll recommend to your friends, too.
Question 1: Is this plumber licensed in Georgia?
Believe it or not, not every state requires licensing! Georgia does. That makes it easy to verify that the plumber you're about to let into your home is legit as far as paperwork goes. A fly-by-night plumber would rather skirt the law than file that paperwork. Imagine what other details plumbers like that might skip past.
Question 2: Is this plumber insured in Georgia?
What happens if you hire a plumber to do a repair or plumbing upgrade and something goes wrong? Maybe a pipe blows and your home gets damaged. What if the plumber gets hurt? Who's responsible? Are you looking at a homeowners insurance claim? If your plumber carries the right kind of insurance, you've got protection from those potential problems.
Question 3: How long has this Covington plumbing contractor been in business?
Many plumbing companies have several plumbers on staff. Some jobs are more complicated than others, of course. The less experienced plumbers handle the easier jobs. The more challenging jobs go to the more experienced plumbers.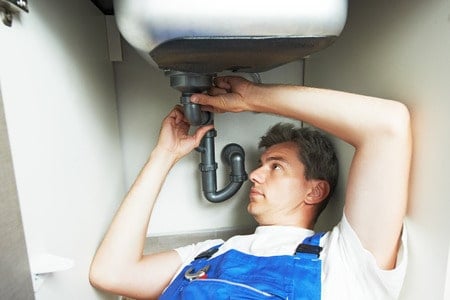 While your job might not need a plumber with decades of experience, you still want to ask this question. That's because the answer can help you know what to expect from the experience. Plumbing companies only stay in business if they do good work and treat their customers well.
Question 4: How does this plumbing company handle pricing?
It's a good idea to ask for an estimate. However, the plumber may need to come out to your home to give a reliable quote. That's because so many details of your home's construction and location can impact the pricing. Don't automatically go with the lowest price. You don't want a plumber who's using cheap parts or taking shortcuts to undercut the competition.
Question 5: Does this plumber offer a warranty?
You want to be sure you get your money's worth when you hire a plumber. Parts don't last forever, but they should put in a good, long service life before failing. You'll feel more comfortable hiring plumbers who stand behind their work – and who put their money where their mouths are. It's pretty standard to get a one-year warranty on parts and labor. Many manufacturers also include a warranty on their products, too.
Question 6: Can these plumbers provide references?
One of the best ways to feel more confident in your choice of a plumber is to talk with prior customers. If you're getting recommendations from neighbors, be sure to ask about their experience. Did the plumber show up on time? How closely did the project estimate match the final cost? Did the plumber leave the workspace clean? You should also ask for references and look online to read reviews.  
If you're considering a major project, invest the time you need to interview several plumbers. For a quick repair or small project, it might be tempting to skip these questions and just hire the first plumber who answers the phone. However, running through this list even with just one or two plumbers will help you make a smarter choice.
Anthony Wimpey Plumbing is the Covington plumbing company your neighbors in Social Circle, Athens, East Atlanta, and Loganville trust most. Click or call us at 770-385-5660 now and ask those questions. Our goal is to make our customers' lives easier. With decades of experience, no plumbing challenge stumps us!