Are you looking for the top plumbing company Lawrenceville? How can you locate the top plumbing business in your area? Look nowhere else. With more than 30 years of experience, Anthony Wimpey Plumbing wants to become your new neighborhood plumber.
The Most Affordable Lawrenceville Plumber
Plumbing issues are never enjoyable, but they do not have to be expensive. We are one of Lawrenceville's most reasonably priced plumbers. We provide accurate plumbing project quotes and times that are appropriate for the task at hand. Bait-and-switch techniques will not be an issue with us.
Do you have a problem with your water heater? Does your kitchen sink frequently clog? Are dripping faucets driving you nuts? Calling a plumber near me is what you need to do—Trust Anthony Wimpey Plumbing for outstanding plumbing services. We offer reasonably priced plumbing services so you can afford the necessary plumbing repairs.
Lawrenceville, GA, And Other Areas We Service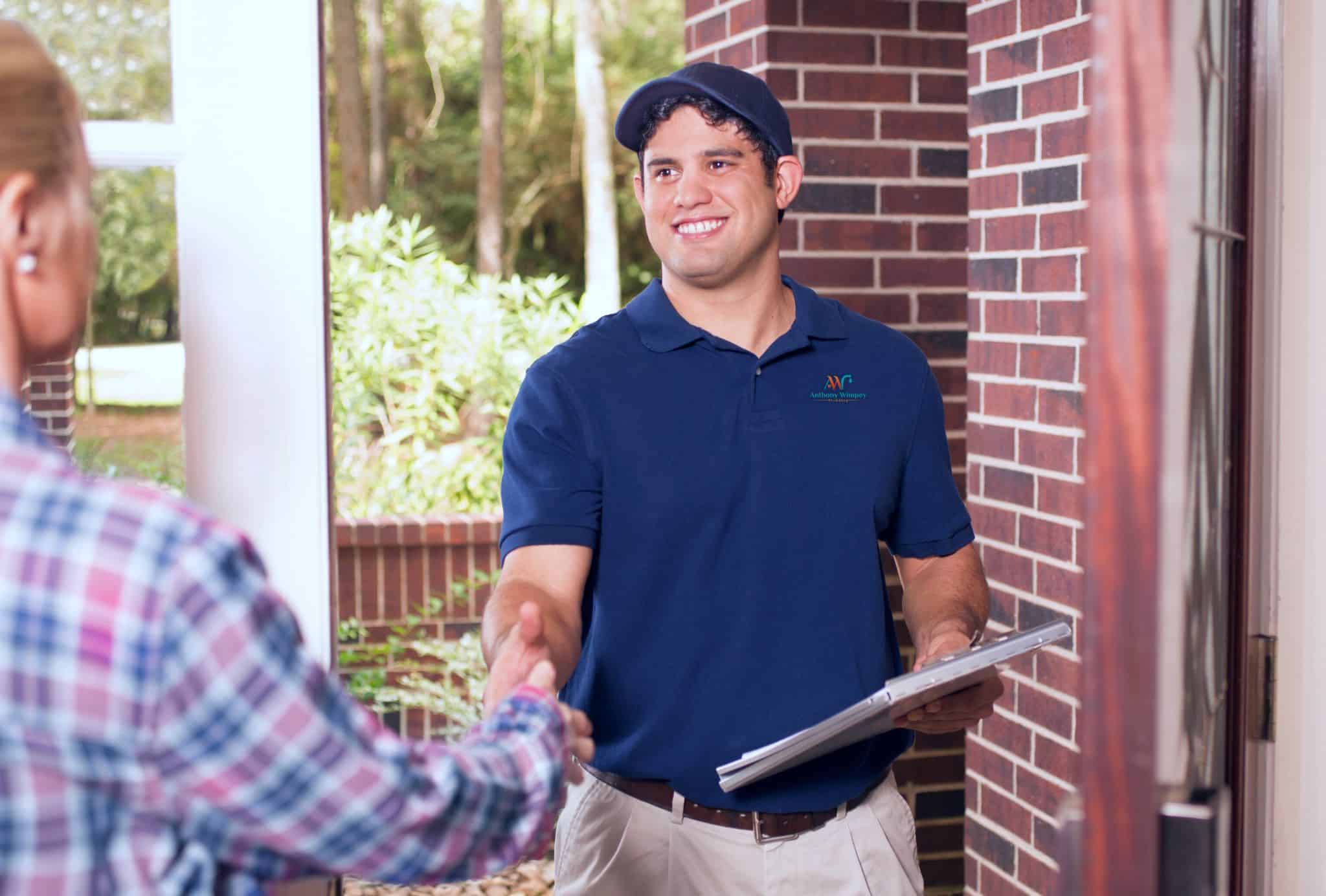 We serve cities in Gwinnett County, North Fulton County, and Dekalb County. In addition, Lawrenceville, Buford, Loganville, Norcross, Lilburn, Duluth, Peachtree Corners, and the surrounding areas are in our service area. We also have loyal customers in Snellville and Suwanee. Our goal is complete client satisfaction in all areas we service. And our plumbing company has many satisfied customers all over Gwinnett after thirty years in business.
Plumbing Company Lawrenceville Customers Give 5-Star Reviews
Over 30 years ago, Anthony Wimpey founded the local family plumbing company with his name. The values that propelled Mr. Wimpey to success years ago remain valid today. Our commitment to excellent service, fair pricing, and high-quality work is more vital than ever. Our plumbers do it right the first time. When you hire with us, you get a trustworthy, knowledgeable plumbing team that delivers fast, friendly service.
Check out Anthony Wimpey Plumbing's recent customer reviews. We value every customer and appreciate the feedback they give us. The excellent reviews we get make us proud, and we love to share what our customers have to say.
Plumbing Leak Detection and Leak Repair Services
Plumbing issues, such as leaky faucets and leaking pipe connections, are serious. Leaks can flood your home before you know they exist. Water damage from unnoticed leaks behind walls in your house are a nightmare. Nearly every day, we receive calls about leaks. So, leak repair, faucet repair, and leak detection are a few of our most popular services.
Lawrenceville Toilet Repair Experts
The most frequent reasons our customers call us is for a running toilet. And running toilets result from a faulty part in the toilet's tank. Typically, we can repair a running toilet with a simple part replacement. Routinely we replace worn-out fill valves, faulty flappers, and leaky flush valves. Regardless of the cause, our neighborhood plumbers can usually fix your toilet in a matter of minutes. A toilet replacement or new toilet installation will take us a little longer.
Sewer Line Repair And Sewer Line Replacement
Serious sewer pipe damage necessitates sewer line replacement or repair services. We specialize in repairing sewer and water lines. And we know it is challenging for you to manage sewer problems in your home. Backed-up sewage, overflowing toilets, and sewer line blockages are health hazards you must address at once. When you suspect sewer problems., Do not wait to call a local plumbing company, Lawrenceville. Contact us schedule an appointment for our skilled and reasonably priced sewer line repair services.
Tank And Tankless Water Heater Installation And Repair
Have you noticed any problems with your tank or tankless water heater? And are you looking for a reasonable plumbing solution for water heater repair? We provide the highest quality work at affordable prices. So, contact the professional Lawrenceville plumbers for safe tank and tankless water heater replacement and installation services.
Like a washing machine or dishwasher, a traditional storage-tank water heater is considered a major household appliance. So, like other appliances, tank water heaters have a finite lifespan. And a breakdown is inevitable. Fortunately, you can get in touch with us when it occurs at 770-415-8133. We will immediately send a Lawrenceville plumber to fix your hot water heater.
Critical Water Heater Warning Signs
There are a few warning signs to watch that tell you that your water heater is in trouble. The following water heater warning signs are important to spot.
Look out for pooling water around the unit.
Use your nose to detect strange-smelling tap water.
See if your water is cloudy, full of debris, or has an orange tint.
Listen to loud banging and hammering sounds from your water heater tank.
Feel temperature fluctuations while showering or bathing.
Also, note the frequency at which you run out of hot water.
Sewer Line Camera Video Inspection Services
You really must see a drain and sewer camera video inspection to believe it. This cutting-edge video technology for pipes enables us to show you the inside of your underground plumbing. With these clear pictures, we can diagnose sewer problems quickly. Problems we frequently detect are clogs, cracks, and  breaks, in sewer lines. By detecting sewer line issues promptly, we can repair the problems before they get worse.
Lawrenceville's Favorite Plumber Is Anthony Wimpey Plumbing
For almost 30 years, Anthony Wimpey Plumbing has proudly serviced the Lawrenceville area. We are a family-owned and operated business that puts the consumer first. We are the plumbing company Lawrenceville calls for a all their plumbing services. So, please call 770-415-8133 right now for a free quote. You can also use our form to schedule an appointment, and we will get back to you as soon as possible.