Need an emergency plumber in Madison? You're not alone!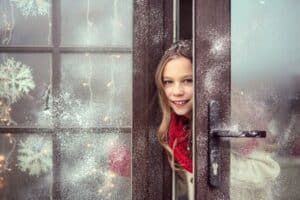 Needing an emergency plumber in Madison can be one of the frustrating situations you'll find yourself dealing with as a homeowner – unless you've got one you can trust to show up and fix the problem fast. Picture this: you have 30 guests arriving in two hours for a holiday meal. You've been cooking and cleaning for days. Everything is perfect.
You head to the bathroom for a quick pit stop. Business finished, and you pull the handle to flush. Instead of hearing that whoosh of water clearing the bowl and then filling the tank, the water starts to rise. Up, up, up and right over the top. All over the bathroom floor. And it's still running.
You scramble for the water shut off and start to cry. Today? Really? You need a plumber. Pronto.
Madison's Emergency Plumbers Get Called Out Quite Often
Any job title that has the word 'emergency' in it means things could get messy. Emergency firefighters combat smoke and flames, Emergency Room doctors are looking at lots of blood, and emergency plumbers put up with sometimes stinky issues.
What are the most common reasons emergency plumbers get a phone call? As you might imagine, it's that clogged toilet that just won't respond to a plunger. After a homeowner spends 20 to 30 minutes (or more) plunging away, with no result but some four-letter words and a mess, he breaks down and calls a plumber. There's no shame in giving up and making the call. It is the most common reason a plumber's emergency line rings.

What are the Top 5 Reasons for Emergency Plumbers in Madison?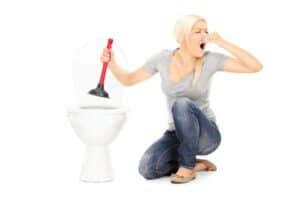 Do you ever feel like your plumbing emergencies are bigger and worse than those other people face? They are not. Here are the top five reasons residents in the Madison area call a 24-hour plumber:
Clogged toilets and drains
Burst pipes
Broken water lines
Leaky pipes and faucets
Sewer system backups
We already talked about those clogged toilets. Drains clog up often as well. Kitchen drains get backed up with grease and food. Bathroom drains often clog from hair combined with soap scum. This one is especially common in households with long-haired beauties.
Burst pipes are a big mess.
If this happens to you, water will be everywhere. Run to your main water shut off and turn off the water. Next, turn on the cold water taps to empty out your pipes. Now you can call your emergency plumber.
Broken water lines cause significant problems, too.
If you lose your water pressure, this could be the culprit. Broken water lines are an outdoor problem, but check your basement for pools of water. You may also notice sinking, wet patches in your yard. Pipes can break due to corrosion, cracks and tree roots. You'll need an emergency plumber to get water flowing properly again.
Leaky pipes and faucets may not sound like an emergency, but they can cause big trouble.
Your water bill will rise, and your home is susceptible to mold. The constant drip has the potential to create more short tempers than the flu.
Sewer system backups are serious — do not wait to call a plumber!
The horrible smell, backup in several drains and gurgling toilets are reliable indicators of this problem. Check out your basement; you might have sewage water pooling there. Make that emergency call and get this fixed right away.
Need to get out of the house and forget about your plumbing emergency? Head to the Horizon Theater for the hilarious "Santaland Diaries" and have some fun with the family. This seasonal classic is showing from November 10 – December 31.
When you need an emergency plumber in Madison, don't wait. Contact Anthony Wimpey Plumbing today and get that problem under control.