Plumber near me Lawrenceville is what you need when plumbing breaks down in Gwinnett County. But when you want to update or upgrade a plumbing system or appliance you also need the best plumbing service near me. Call 770-415-8133.
Anthony Wimpey Plumbing in Lawrenceville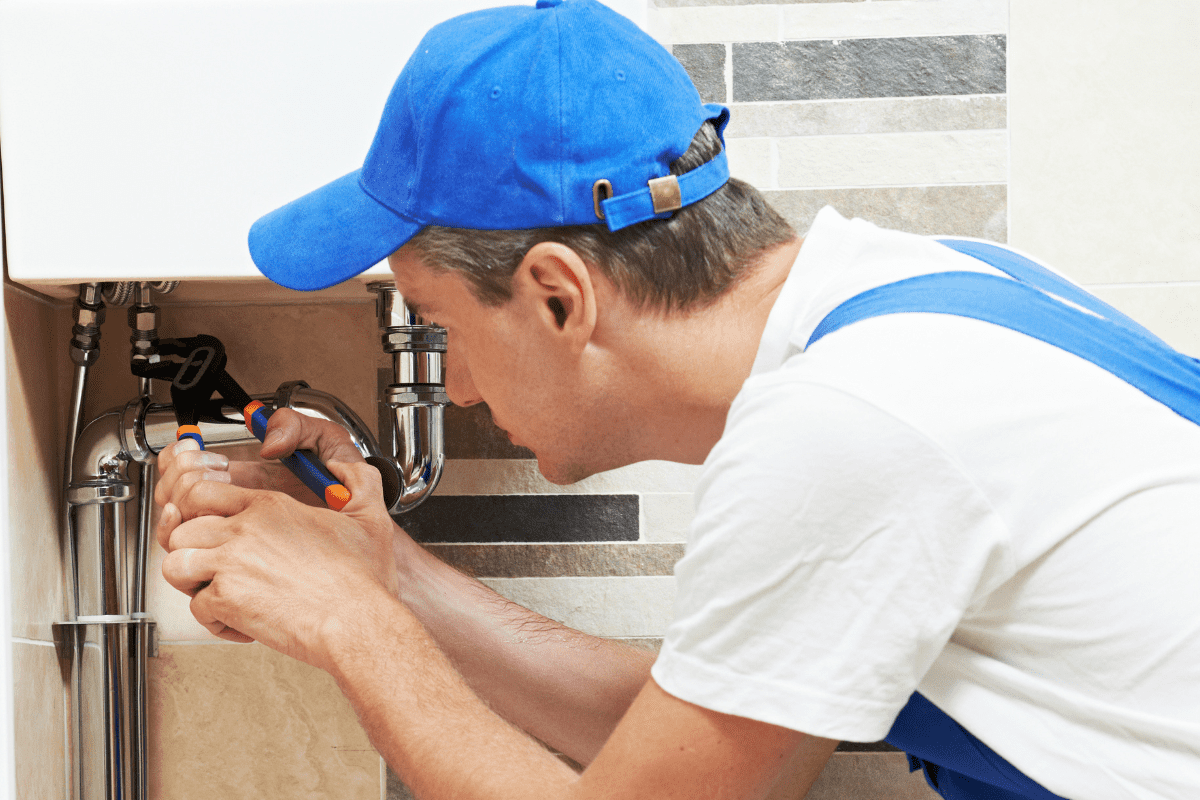 Lawrenceville plumbing service, Anthony Wimpey Plumbing, specializes in water heater installation, garbage disposal installation, fixture repair, and water heater repair. The plumbers at Anthony Wimpey Plumbing understand that it is tough to go about daily without reliable access to hot water. As such, they make a consistent effort to get their customers' water heaters installed and running as quickly as possible. The plumbing service has been serving the needs of homeowners in multiple locations for over 30 years. The team at Anthony Wimpey Plumbing is more than prepared to help their customers with all plumbing-related issues.
Water Heater Repair Plumber
A damaged water heater can be anything from a minor inconvenience to a significant problem that requires immediate attention. We offer installation and repair for tankless water heaters also. So, homeowners, do not wait days for a plumber near me to come and fix your water heater. When you work with Anthony Wimpey Plumbing, a plumber will at once help you. We can often have your hot water running again the same day you contact us.
Repairing water heaters is a job best left to professional plumbers. No matter how many video tutorials you watch online, please do not try to repair your water heater. Water heater repair and installation is complex and requires specific expensive tools, technical plumbing, and electrical skills. Also, working on gas water heaters involves working with gas lines, and this work requires more specialized training and added skills.
So, although you might want to try to repair your water heater when it is not working, please consider the possibility that you may make things worse. For example, it can cause more damage by making installation mistakes. In addition, water heaters can reach temperatures or pressures that are too high. And those situations can lead to water damage, equipment damage, and the need for expensive repairs to fix the damage.
Not getting a water heater repaired by a qualified professional with all the necessary tools and knowledge is generally not the best idea. Even if you are sure you know what to do, it is extremely easy to make a mistake or overlook a small but crucial detail, which can cause many problems.
Water Heater Repair Warning Signs
Here are a few signs to watch out for when a water heater might have a problem. If you turn on a hot water faucet and the water is either cold or takes too long to get hot, there is a problem with the heating element or thermostat. Also, check their water heater's base regularly for pools of water, as this may indicate a potential leak. Finally, suppose the water that comes out is either cloudy or full of rust. In that case, contamination may make the water unsafe to drink. In situations like these, homeowners, please, contact Anthony Wimpey Plumbing. Forget about trying to fix the problem yourself.
Water Line Replacement Plumber
When you are spending money for a service such as this, the service must be coming from someone you can trust. Anthony Wimpey Plumbing is that someone. So, when you need a water line repaired, you should always feel free to call.
There are many reasons you might need a water line replaced. The water line, which carries water from the main to your house's plumbing system, is crucial to function your home water supply properly. You may have reduced water pressure or inadequate water volume when it is not working well. In more challenging situations, you may notice leaking, flooding, or damage to your yard or foundation. But it does not have to get to that point before replacing your water line. There are a few  signs water lines need replacement:
Reasons Lawrenceville Plumbers Replace Water Lines
Inadequate Water Pressure
Low Water Volume
Pipe Corrosion
Aging Water Lines
Inferior Pipe Material
Water Line Damage
Whether the water line is corroding, made of an inferior product, or compromising your water pressure, a water line replacement will fix the issue. We offer affordable plumbing services, so you do not need to continue compromising the reliability or safety of your water supply.
Our dependable plumbers near me will replace the water line that has never able to keep up with the supply of water you wanted. Now that you know a few reasons to replace your water line, how do you know you need it done?
Water Line Plumbing Services
Primarily, if you are unhappy with your home's water output, you may need to replace your line. While water pressure is a problem you can sometimes fix by replacing fixtures, volume problems require more work.
If you were formerly happy with your water but have noticed a decrease lately, that is another issue. Usually, that means that somewhere on the line, something has broken or given way, and water is leaking out. The leak may be into the yard or under the house, which is dangerous. In addition, it can create soft spots in the lawn or foundation and threaten the structural integrity of your property. If you notice either of these issues, it is time to call a plumber at once.
Other signs include leaking or pooling inside the house or even downright flooding. In that case, it is critical that you call a plumber right away. They can walk you through the steps of turning the water off so you can stop the emergency in its tracks. Then you can wait for the plumber to come, ensuring the problem is not worsening.
Whether your water line issue is one of necessity or preference, you should not wait to get it handled. Water is critical to everyday life, and you deserve to move on with yours as quickly as possible. However, that does not mean you should be hasty in choosing to help. There is one clear choice when you need a plumber with your back.
Toilet Installation, Garbage Disposal Installation, Fixture Repair, and More Plumbing Services
The plumbing services we offer in Lawrenceville and surrounding areas are comprehensive. We are ready to be the only plumber near me you will ever need. From affordable plumbing repair to quick water heater services. Sump pump repair. repiping. faucet repair, and plumbing garbage disposals are more services we have available.
Drain Cleaning
We offer Lawrenceville's fastest drain cleaning services to Buford, Berkeley Lake, Duluth, and other areas in Gwinnett. A clogged drain does not always mean you need an emergency plumber near me. Sometimes, the drain cleaning services you need can wait until the morning. But, either way our Lawrenceville plumbing company will send a plumber to clear your drains immediately. Keep us in mind for any drain cleaning service you need. We know how
Suppose you need drain cleaning for a slow-draining bathroom sink, shower, or bathtub. Our team provides the drain cleaning services you want and the drain cleaning services you need at very affordable prices. Also, we supply drain cleaning for toilets and drain cleaning for kitchen sinks, water lines, and sewer lines.
Best Lawrenceville Plumbers Near Me
This Lawrenceville plumber near me places a great emphasis on customer service. So, you can expect sincere service and nothing less from Anthony Wimpey Plumbing. The plumbing company promises honest service, and customers can rest assured that their plumbers will arrive on time and fix the problem quickly for a very fair price. In addition, the company brings over three decades of service, dependability, and plumbing skills to every project. So, this local family-run plumbing company near me is well thought of in the community.
For more information on our plumbing services customers may contact Anthony Wimpey Plumbing by phone. Please, call 770-415-8133.