Considering a garbage disposal installation soon? Find out why having plumbing companies in Monroe do the work is worth every penny.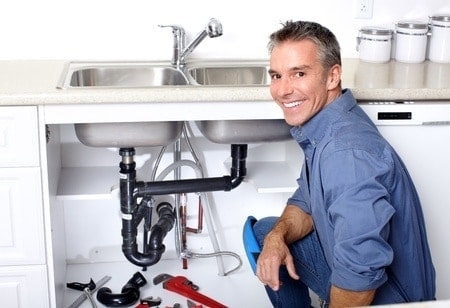 Are you trying to decide if you should contact plumbing companies in Monroe to take on the task of your garbage disposal installation? It's an important consideration. And while some brave souls like to think this installation can be a DIY task, you will want to have all the facts as you think it over.
A garbage disposal is necessary for any kitchen. Food waste can be as much as 10% to 20% of your household garbage. Running it through the disposal saves it from piling up in the trash. Connected under your kitchen sink, this little appliance keeps your garbage costs down and your convenience at the max.
Should you install your own garbage disposal or hire one of the best plumbing companies in Monroe to handle that for you? Check out these pros and cons of garbage disposal installation.
Monroe Plumbing Companies are the Pros at Garbage Disposal Installation
When it comes to the installation of appliances in your home, you can never go wrong by hiring a professional. While you might spend the better part of a day, or more, installing your new garbage disposal, a plumber will get the job done much faster.
When you hook up your garbage disposal, especially if you have a dishwasher, you have connections that need to match up and fit. Achieving the perfect seal can be tricky. Things don't always match up. A professional will have all the required fittings and parts to make sure your installation proceeds with no hassle.
One of the most important reasons to trust the installation of your garbage disposal to a pro is they have the expertise to troubleshoot any problems along the way.
What Can I Do? Ask Monroe Plumbing Companies for Their Best DIY Hints
There are some things you can do as a homeowner to keep your garbage disposal running at its best:
If your disposal doesn't run, try hitting the red reset button. This is usually located on the bottom of the disposal.
If the reset button doesn't solve the problem, try the little "L" or "Z" shaped Allen wrench that comes with it to dislodge the jam. Make sure the wall switch is off first. After moving the Allen wrench back and forth, use a broom handle to reach inside the disposal and move the grinding plate or grinding wall to dislodge the jam. Flip the switch to on, hit the reset button again and you should have a working disposal.
You can find a step-by-step tutorial here.
If the above steps don't work, it's time to call your favorite Monroe plumbing company and install a new disposal.
It's important to keep your garbage disposal clean to prevent stale or sour odors in your kitchen sink. Try these steps:
Run cold water down the disposal for 30 seconds after each use.
Grind several ice cubes along with the peels from any citrus fruit through the disposal.
While the disposal is running, add a few drops of dish soap.
Run some baking soda through the disposal once a month.
Can Plumbing Companies in Monroe Help Me Choose a New Disposal?
When it's time to buy a new disposal, there are several things to keep in mind.
Disposals are made of either aluminum or steel. An aluminum disposal will cost less, but it is more prone to leaking and corrosion. Steel disposals cost more to purchase than aluminum disposals, but they won't rust.
There are two types of feeds: continuous feed or batch feed. Continuous feed models are the most common. You just put the scraps down the sink and hit the switch on the wall. Batch feed disposals require you to place the scraps inside and then put on the lid before they will operate.
Motor size varies from ⅓ HP, ½ HP ¾ HP and 1 HP. It is best to choose the largest engine you can. A larger motor pulverizes the food into finer pieces, and you will have fewer jams.
Newer disposals may have an auto-reverse cycle to release jams.
Some models are billed as safer for your septic tank, with a two-stage grinder and the injection of microorganisms to break down food faster.
If you're ready for a new garbage disposal and prefer to get help from the pros, contact us today for an appointment. Choose one of the top plumbing companies in Atlanta to meet your plumbing needs. Anthony Wimpey Plumbing serves East Atlanta and can make short work of your garbage disposal installation.