Trust Anthony Wimpey Plumbing for Toilet Repair in Conyers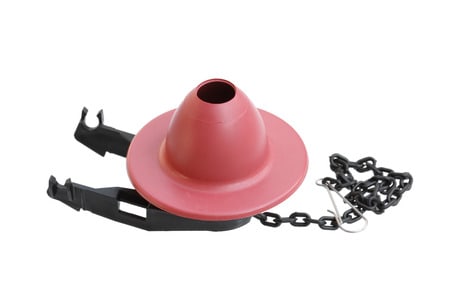 Toilet repair is one of the most common calls plumbers get in Conyers and throughout the region. There are almost countless possible reasons why homeowners call for help with a broken toilet. How can you tell when a problem is bigger than just a clogged pipe? When your plunger doesn't seem to fix the issue, it's time to call in the professionals for your toilet repair in Conyers.
Choosing the right plumber for your specific needs can be a challenge. We are happy to serve the plumbing needs of the homeowners in the Conyers area. It is a privilege to help the wonderful people in this beautiful part of Georgia. Here's why your friends and neighbors will tell you to call Anthony Wimpey for all your Conyers plumbing needs.
The Cost of Toilet Repair
Many homeowners are nervous about calling any kind of home services provider. You see horror stories on the news all the time about scams and shady business practices. Once a roofer or landscaper has tried to scam you, it's tempting to handle all your home repairs yourself. So we understand the hesitation. We see it all the time.
Getting your Conyers home's toilets repaired is an easy process with Anthony Wimpey on your side. We believe the best way to do business is to take good care of our customers, and that starts with fair and honest pricing. With our straightforward invoices, you don't have to worry about hidden fees or expensive up-sells. We won't try to get you to pay for anything you don't need.
Plus, our technicians are always happy to explain the problem and answer any questions you have about possible solutions. We want our customers to remain informed and satisfied with our plan of action.
The Toilet Repair Process
The first step in the toilet repair process is to diagnose the problem. There are several components inside the toilet tank that can cause it to malfunction. Does your toilet run constantly? Does it not flush at all? These are two common indications that something inside the tank isn't working properly.
Once we diagnose the problem, repairs can begin. These repairs are often as simple as replacing a faulty part inside the toilet. If the issue is with clogging and overflowing, our technicians will probably use a tool called a snake to clear out the obstruction. If you have small children in the house, you might get a chuckle at what trinkets we pull out of your toilet pipe!
A toilet that allows water to seep up from underneath poses a whole different problem. With luck, installing a new seal will fix the situation. But in some circumstances, the whole toilet needs replacement. The only way to know what's going on in there for sure is to take the toilet off and look around.
How Long Will You Have to Wait for Toilet Repair in Conyers?
Anthony Wimpey Plumbing knows you can't afford to have your toilet out of commission for long. That's why our teams work fast and hard to diagnose toilet problems. Pinpointing the issue makes fixing your toilet a breeze. And if we can't fix it, we can replace it the same day.
Don't Be Afraid of Toilet Repair in Conyers – Call Anthony Wimpey
It's time to face your fears and get your toilet repaired by a plumbing professional. A call to Anthony Wimpey Plumbing means you've handed over your toilet repair to the most trusted plumber in Conyers and beyond. Our 100% commitment to total customer satisfaction is what sets us apart. See for yourself what a difference that dedication makes.
There's no need to be afraid of getting toilet repair in Conyers. Call Anthony Wimpey at 770-809-6556 for Conyers' most reliable plumbing team.