We offer drain cleaning near me, Lawrenceville. What makes us stand out is our dedication to 100% customer satisfaction. In addition, we provide sewer line replacement and sewer repair in Lawrenceville. Suppose you notice that water is not moving as swiftly as it used to be through the drains. In that case, which is a sign that you must schedule drain cleaning to restore your plumbing system to its functional state.
Drain Cleaning Near Me Lawrenceville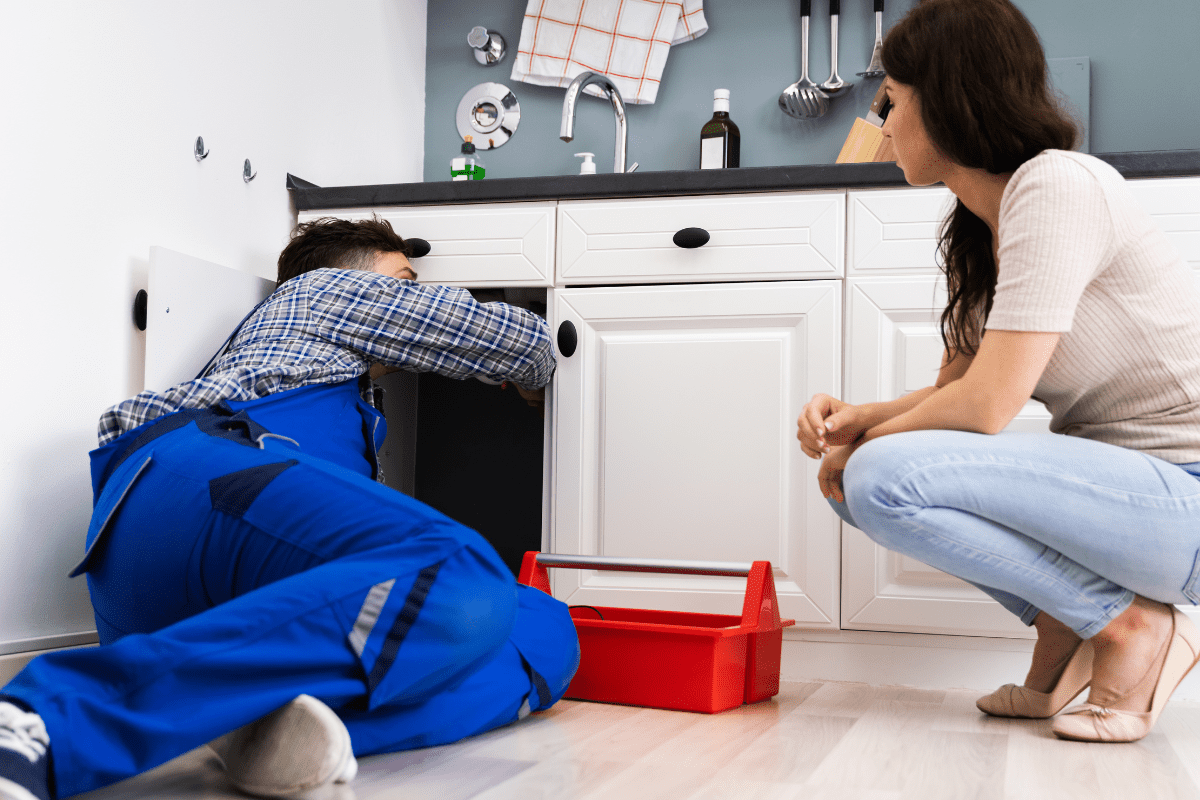 The drain cleaning experts at Anthony Wimpey Plumbing are your local solution to all your Lawrenceville clogged drain problems. We provide dependable drain cleaning and clogged drain repairs to homes and businesses in Lawrenceville and the surrounding area. Our skilled clogged drain technicians have experience clearing all types of clogs from toilet drains, sink and shower drains, sewer, and septic lines.
We offer a full range of plumbing, sewer, and drain cleaning services, so you can rely on our professional plumbers to handle even the most difficult clogs. In addition, our affordable rates mean that cleaning your drains will not drain your wallet. Imagine the frustration of water backing into your home due to a dysfunctional drain. That is one of the reasons why Anthony Wimpey Plumbing has made our drain repair and drain cleaning in Lawrenceville services more accessible to every household.
Clogged Drain Line Repair
There is no better way to keep pipes in excellent condition than drain cleaning. Drain cleaning should be performed once or twice a year, depending on the drain's age and frequency of usage. In Lawrenceville, older drains will require frequent drain cleaning and drain line replacement. In addition, the Anthony Wimpey Plumbing will eliminate the culprits of drain blockage, such as soap scum, hair, solid, and other mineral wastes from the drain for you.
Lawrenceville Drain Cleaning
Every drain will eventually clog. For example, bathroom sink, and shower drains accumulate soap, hair, and sludge that, over time, will build up and clog the drain. An excess of paper usually causes toilet clogs. Kitchen sink drains collect grease and food particles that create a clog.
A homeowner's plumbing snake can sometimes poke through a clog and allow the sink to drain. Still, they leave residue inside the pipe, and a new clog will start forming immediately. Using a plunger offers similar temporary relief. Call the plumbers at Anthony Wimpey Plumbing for lasting drain solutions.
Unclog Sink Drain Lawrenceville GA
We use professional drain cleaning equipment to clear the clog and fully clean the inside of your drainpipe, helping prevent a new clog from forming in the exact location. We use digital cameras to locate and identify the problem of big sewer line clogs. And heavy-duty equipment removes the blockage and returns your pipes to new conditions. In addition, you can count on us anytime for all your drain cleaning needs.
Why Choose Anthony Wimpey Plumbing?
What separates Anthony Wimpey Plumbing from the competition? It is our excellent customer service and friendly, competent plumbers. We are a family-owned plumbing and drain cleaning services company. And we have been in business for over thirty years. We treat all our clients and their homes or commercial buildings with respect.
Why Is It Important to Invest in Professional Drain Cleaning?
Over months or years, the grease, food, oil, soap residue, hair, and other debris will accumulate inside your pipes. If you do not remove these materials periodically, there will be significant blockages. o it can cause a wide range of common plumbing issues, such as sewer backups, slow draining sinks or bathtubs, and recurring clogs. Drain cleaning services blast away the buildup layers, giving your pipes a much-needed fresh start. In addition, scheduling drain cleaning services every 1 to 2 years improves the overall condition of your plumbing system. And helps you avoid a premature plumbing system failure.
How to Know When You Need Sewer Line or Drain Line Replacement?
In some cases, frequent clogs can be a symptom of a more significant issue. For example, if your pipes have become penetrated by large tree roots, you may need to replace the line. Our plumbers can handle your sewer line replacement and sewer line repair needs in Lawrenceville. One of the signs of a sewer drain blockage is sewage flooding in the basement or outside of your home. Sewer backup and overflow can be hideous and stinky, so you need to call for drain cleaning near me in Lawrenceville as fast as possible. The last thing you want to see in your residence is backup sewage soaking your backyard; it is unhealthy and spreads disease and germs.
On the other hand, suppose you live where large trees grow in abundance. In that case, you want to schedule drain cleaning and drain repair in Lawrenceville to eliminate the intrusion of tree roots. In addition, drain cleaning in Lawrenceville also helps upgrade existing drains and strengthen them against developing more clogs.
Do You Offer Other Plumbing Services, Like Water Heater Repair?
In addition to professional drain cleaning and plumbing maintenance services, our team also offers other plumbing services for local Lawrenceville area customers. While some plumbing companies refuse to take service calls around Lawrenceville, we always put our customer's needs first. So, the next time you run into a burst pipe, collapsed sewer line, or another urgent plumbing issue, give us a call, and we will send someone to you quickly.
We repair plumbing, garbage disposals, faucets, and toilets. And our installation services are available throughout Gwinnett County. Our plumbers keep your plumbing system clog and leak free all year with our affordable services. So, when you need water heater repair services, drain cleaning, plumbing repair services, or water line repair, please request us. Call 770-415-8133 to get the best local plumber near me, Lawrenceville. Our plumbing team will do the job right the first time.
We care about our customers, and we make sure to provide them with the best service possible. We are known for our high standards in providing exceptional service. Call us at 770-415-8133 if you need a reliable and affordable plumbing service provider.