Updated August 15, 2020
Are You Considering A Tankless Water Heater in Decatur?
If you are not thinking about going tankless, here we list five reasons why you should. But, how would you know if it is time to think about a new tankless water heater in Decatur? We understand that some homeowners are more proactive than others. It is a good idea to think about installing a new water heater before you need one. If you pay attention to your current water heater, you may see signs that can tell you it is time to make the investment in a new replacement. By watching out for the signs, you can prevent being stuck in an emergency situation with a broken water heater and possibly a flood in your home. No one wants to be without hot water for any length of time.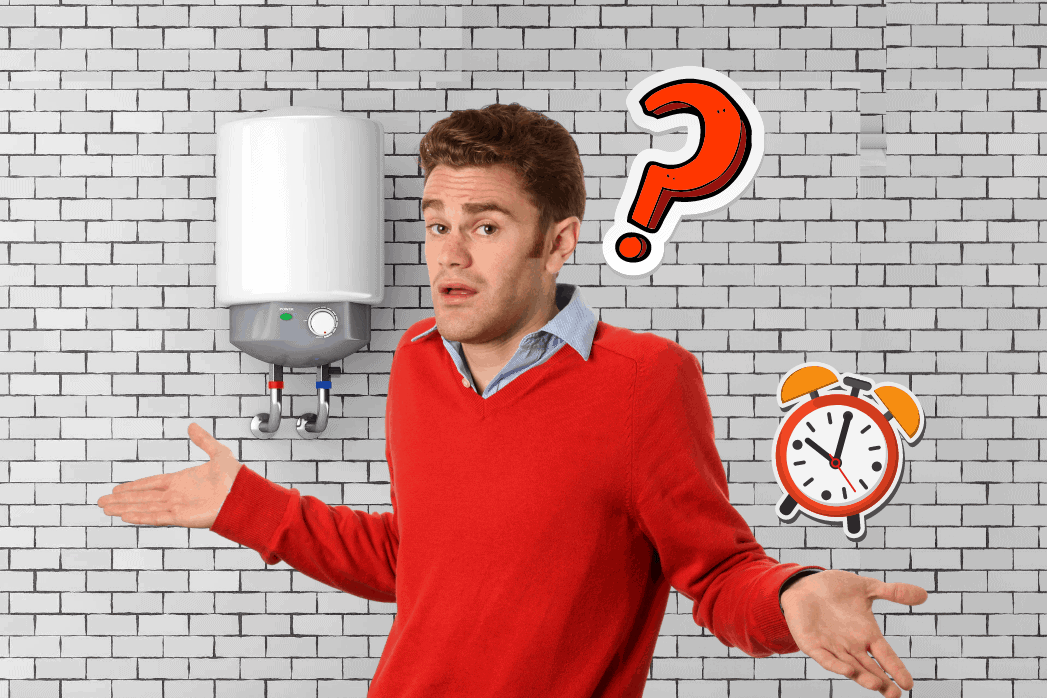 If you suspect that your current water heater is on its last legs, you are probably right. To be sure, here are some signs that can confirm your suspicions:
1. If  Your Water Heater Is Old, Get A New One, Decatur Homeowners
According to most plumbing experts, a good rule of thumb is to consider replacing your hot water heater if it is over 10 years old. When your water heater has too much age, it will struggle to keep up with demand. Although the performance is poor, it will also use more energy, which will increase your utility bills.
2. If  You Run Out Of Hot Water, Get A New Decatur Tankless Water Heater
If "who used all the hot water??" is becoming a normal question around your house, a declining hot water heater may be the culprit. Whether it just does not have the hot water when you need it, or your shower seems to turn cold much sooner than it once did, there is a chance the water heater is no longer able to supply the necessary energy to warm the water properly. If your water heater is younger than 10 years, you may be able to get by with a repair. But if it is getting close to 10 years old or older, it is likely you will need to consider a water heater installation in the immediate future.
3. When Rusty Water Indicates Corrosion Issues With Your Water Heater Replace It
Discoloration of your home's water supply is never a good thing. Anytime you see this it should raise red flags. If the color of the water has a rust-colored tinge to it, the problem is likely the water heater. Rust in the water is a sign of corrosion in the water tank. The bad news is that once corrosion takes hold inside your tank, it will only get worse. The good news is that you can get a tankless water heater replacement that will eliminate the issue of a rusty tank altogether, and you will never have to deal with that particular issue again.
4. If You Have A Loud Water Heater, Call A Plumber
An older water heater will begin to make some grouchy noises to let you know something is up. Instead of a grumpy old man, you have a grumpy old water heater on your hands. What happens is that sediment can build up on the tank's floor. When the sediment heats up over and over, it hardens, which can result in some alarming sounds as the hardened sediment bounces around the water tank sides.
5. If You Care About The Planet, It Is Time …
The planet will be much better when you have a new tankless water heater in your home. Not only will save money each month on utility bills but you will also help save the planet. Tankless water heaters last about twice as long as the conventional storage-tank water heaters, but they are much, much smaller in size. That means going tankless keeps a significant amount of non-biodegradable materials out of the world's landfills as well. It is time for everyone to get a tankless water heater in Decatur because Decatur cares about saving the planet! Yes, tankless water heaters are eco-friendly.
Anthony Wimpey Plumbing Is Ready To Serve You
If you are ready to learn more about a tankless water heater in Decatur, the family plumbing professionals at Anthony Wimpey Plumbing are ready to help. We provide expert plumbing services throughout Decatur. Contact us today to schedule a free estimate for your new tankless water heater in Decatur. We are a family-owned and operated plumbing company that has proudly serviced Decatur homes and businesses for over 30 years. Call 404-948-3720 to talk to a member of the friendly Anthony Wimpey Plumbing Team.