Water heater repair Norcross plumbers near me supply can. sometimes keep your hot water flowing. However, a water heater repair service indicates that you will be replacing your water heater sooner than later.
Top 8 Signs That Your Water Heater Needs Replacing
It is important to note that water heaters are typically durable appliances. However, there comes a time when you need to replace them. Ignoring an outdated or broken water heater can lead to stress, hassle, and even property damage. Do you know the signs to watch for that tell you it is time to replace your water heater?
These are signs you need to know and how to spot. Why? That is because it is the only way to ensure you are not without hot water by surprise.
Here are the top eight signs that indicate you will soon need water heater replacement services. It is important to note that the word "water heater" in this article will refer to traditional storage tank models.
1. Is Your Water Heater Leaking?
Looking out for signs of leaking is one of the most important things. Water heater tanks are typically steel and tend to erode over time. That can eventually lead to the development of significant leaks. Suppose you notice any standing puddles around your heater or water dripping from it. In that case, it is essential to address the issue immediately.
It is usually not a good idea to repair a leaking tank. If your tank has eroded to the point of leaking, the metal is usually too fragile to fix. Instead, it is better to replace the heater altogether. Act fast if you notice any leaks because they can cause significant water damage to your home if left unattended.
2. Is Your Hot Water Not All That Hot?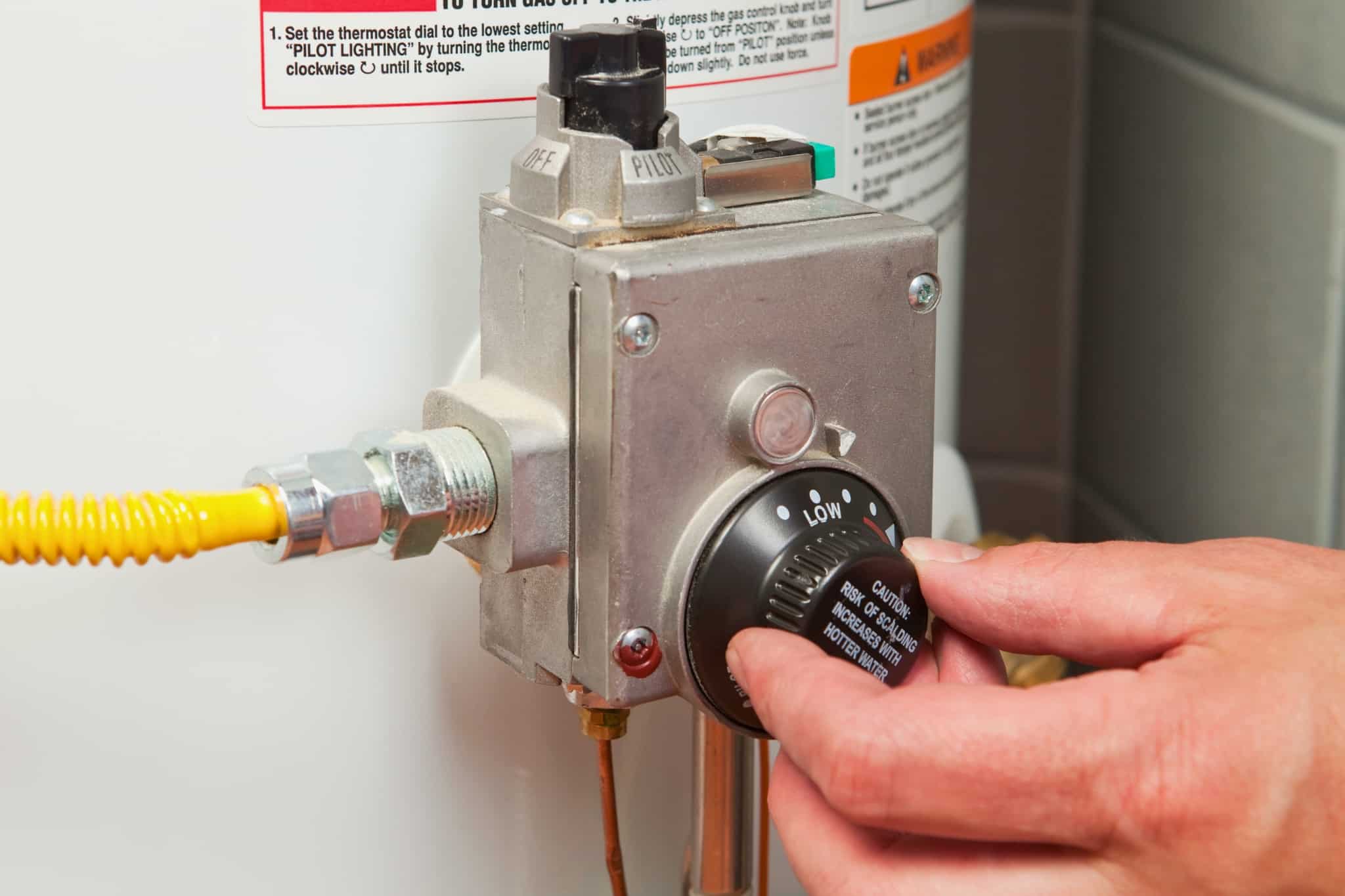 Do you often find the water from your hot tap feels tepid, lukewarm, or even cool? If your water heater is not heating water, it is crucial to have a professional take a closer look at it. Sometimes, replacing a part or relighting a pilot light will fix the issue.
However, consider replacing the heater if the problem is significant, such as a cracked heating element. By replacing a broken water heater, you will get a brand new, fully functional water heater instead of spending money to fix a machine that has already reached the end of its lifespan. Typically, the cost of repairs is more than half the cost of a new machine. In that case, it is better to replace the water heater altogether.
3. Have You Seen Rusty Water Coming Out of Your Taps?
Another common sign indicating it is time to replace your hot water heater is rust from your taps. Look out for your water to turn orange, red, brown, or yellow, and only when your hot water runs. Rusty water indicates corrosion. Your water heater is starting to corrode.
If you catch this issue early on, it indicates that it is time to replace the anode rod inside your water heater. However, you have had rusty water for a while and have not replaced the rod. In that case, corrosion has been gradually eating away at the interior of your tank. Not only does this contaminate your hot water with rust, but it also makes the tank's metal more fragile. Even if your tank is not leaking yet, corrosion makes it a lot more likely to happen in the future. Replacing the unit before you get a significant leak might be a good idea.
4. Do You Hear Bangs and Pops When Running Hot Water In Norcross?
If your water heater is aging, it has some mineral scale and sediment in the bottom of the tank. While a small amount of sediment is average, it can cause problems if it builds up too much. After years of collecting sediment, the debris at the bottom of the tank starts to harden. When your water heater turns on, it can cause the sediment to move in unpredictable ways, creating rumbling and banging sounds.
Although the sediment is not dangerous, it indicates a couple of problems that might mean it is time for replacement. First, the buildup can make your water heater less efficient. Secondly, if there is a significant amount of trapped sediment, it is a sign that your tank is aging. If your tank is so old that it has layers of sediment, it is moving toward the end of its lifespan and will soon need a replacement.
---
Now is a great time to learn more about water heater care and maintenance from the water heater pros, Anthony Wimpey Plumbing. Read our recent press releases to find out how With Annual Maintenance Home Water Heaters Can Last 20 to 25 Years! In addition, Anthony Wimpey Plumbing in Lawrenceville Reveals Signs Indicating a Water Heater Replacement Is Needed. And please, read more to check out Lawrenceville, GA Plumbing Service Discusses Water Heater Repair Options.
Our water heater services include water heater installation services and water heater repair services. In addition, contact us for Norcross water heater repairs for all makes, models, and manufacturers. We also provide tankless water heater repair service, maintenance, and replacement services.
---
5. Are Your Hot Showers Turning Cold?
If your hot water used to last through several showers but now starts cooling off after just 20 minutes, you have a problem. If your water heater can no longer keep water warm for as long as it used to, it is essential to check your system. Usually, a decrease in the amount of hot water your appliance can provide means that your heating element is failing.
It is usual for water heaters to lose some heating capacity as they age gradually. However, this also means that your machine has reduced efficiency, so you spend more money to heat your water. If your heater can no longer keep water warm for a reasonable amount of time, it is time to replace it with a new heater that works correctly.
6. Is Your Water Heater About 15 Years Old?
On average, the lifespan of a water heater is between 10 and 15 years. Once it reaches this age, your water heater is more likely to break down. Therefore, if your heater is over 15 years old, it is a good idea to start looking for a replacement. This way, you can get a new heater before your current one breaks.
Upgrading an outdated heater can also provide significant energy savings. Older water heaters were far less efficient than modern designs. By replacing your obsolete heater, you can use far less energy to heat your water and save on utility bills.
7. Do You Need More Hot Water In Norcross?
It is important to note that a broken water heater is not the only reason to replace your heater. Sometimes, your current water heater cannot meet your family's needs. Suppose you regularly take cold showers or only have cold water to wash dishes. In that case, it is time for a new water heater.
That is especially true if your family has recently grown or moved into a home that previously housed only a few occupants. Many homes default to a 40-gallon or 50-gallon water heater, which is acceptable for two to four people but unsuitable for every family's needs. Instead of putting up with the hassle of an undersized tank, upgrading to a larger water heater is often easier.
8. Are You Unhappy With Your Current Unit?
The final reason to replace your water heater is that you are not happy with it anymore. Water heaters come in various styles; if you do not like your current one, it is worth looking for a replacement. The most common change that homeowners make is switching from a tank heater to a tankless one. Tankless water heaters only warm water on demand, making them far more energy efficient. Consider a change if you want to switch from gas to electricity or vice versa. Some homeowners may feel uncomfortable with gas and want more reliable electric power. In contrast, others might prefer the affordability of a gas water heater.
When it is time to replace your water heater, Anthony Wimpey Plumbing is here, in Norcross, GA, to help. Our team can help you choose a model and ensure your new water heater installation is perfect. In addition to water heater installations, we offer various other plumbing services, sewer replacements, and toilet installations to Norcross residents.
Anthony Wimpey Plumbing Repairs Water Heaters Near Norcross
Anthony Wimpey Plumbing can assist you promptly if you need hot water heater repair in Norcross, GA. You can rely on us to respond quickly when you call us to schedule any plumbing repair service call. We offer toilet repair, faucet repair, water line installation, and drain cleaning services.
In addition, we offer shower drain repair, garbage disposal installation services, toilet repair, and sump pump services. But we also provide services for water heaters, water lines, emergency plumbing, and tankless water heaters. From sump pump repairs to disposal repairs to the installation of water heaters, we can do it all for you. When you have no hot water call this phone number, 770-415-8133,  to request service water heating system install, repair, and replacement.
We are the dependable plumbing professionals to call. So, contact the best team of plumbers in Norcross, GA and across Gwinnett County. Our plumber service areas include Buford, Duluth, Dacula, Snellville, Norcross, Suwanee, Lilburn, Berkeley Lake, and Peachtree Corners. You will get a quick response, superior customer service, and affordable local plumbing services. Anthony Wimpey Plumbing is the best local plumber near me, Norcross. Please, connect with us online or call 770-415-8133