Repair water heater Lawrenceville is something local residents Google when they have water heating problems. We get calls from people when they do not have enough hot water to take a shower or no hot water at all almost every day. And we prioritize water heater repair service calls.
Why is Lawrenceville water heater repair at the top of our list of priorities? Because our clients must have access to the hot water they require. Our lives would be drastically different if we did not have consistent access to hot water. We struggled with cleaning our dishes, preparing our meals daily, maintaining our laundry, and many other tasks. Because of this, it is crucial to maintain your water heater year-round, and the pros at Anthony Wimpey Plumbing are here to assist you in doing just that.
Plumbing Professionals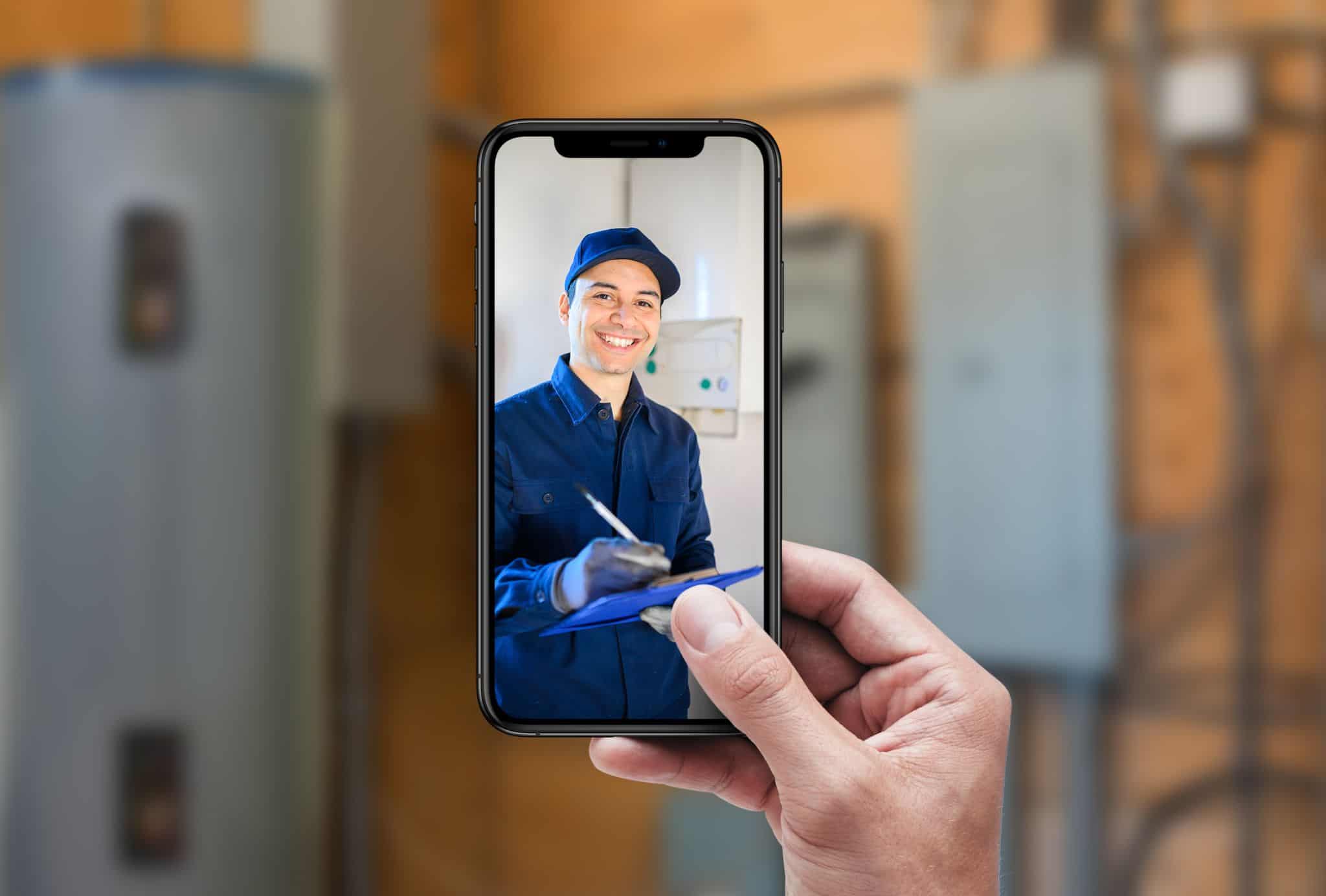 If you have a leaking water heater in your home or business, contact the water heater experts at Anthony Wimpey Plumbing. Repairing a water heater, on the other hand, is best left to a professional plumber. When you contact Anthony Wimpey Plumbing for help, you can expect prompt attention and quick service. In addition, most water heater jobs are completed the same day you call for help, so you will not be without hot water for days.
For over 30 years, the plumbing service in Lawrenceville has been meeting the needs of homeowners in Lawrenceville and the surrounding areas. Anthony Wimpey Plumbing has a water heater repair crew ready to help with residential and commercial plumbing issues. In Gwinnett County, Georgia, our neighborhood plumbers install water heaters in Lawrenceville, Peachtree Corners, Duluth, Suwanee, Snellville, Norcross, Lilburn and nearby cities. For water heater repair near me and electric water heater repair near me contact Anthony Wimpey Plumbing. We are also the local plumbing company for gas water heater repair service near me.
Do I Need Water Heater Services?
There Are Three Main Indications That Your Water Heater May Need A Repair Or A Replacement
For electric tank water heaters, the heating element is probably malfunctioning if you turn on a hot water faucet and the water is either cold or takes too long to heat up. When this happens, the thermostat may be the issue in gas water heaters.
You ought to regularly inspect the base of your water heater. You may have a leak and should contact us right away if you notice any pools of water around the base of your heater. You might have a faulty valve that we can replace.
Your water heater might be contaminated if you turn on the hot water faucet and the water that comes out is either cloudy or contains rust. You should never drink this water, nor should any of your family members!
Plumbers in Lawrenceville, GA Talk Repair Options 
Anthony Wimpey Plumbing, a plumbing company in Lawrenceville, Georgia, focuses on water heater installation and repair. Local property owners are always searching for a plumber who provides water heater repair services. However, local plumbers near me do not always provide hot water heater repairs.
Water heater problems are complicated and require expert assistance. However, the Lawrenceville, Georgia-based plumbing company Anthony Wimpey Plumbing is trusted by local homeowners with water heater problems. The plumbing company installs hot water heaters in addition to doing repairs on them.
Budget-conscious homeowners want to extend the life of their hot water heaters. And households need to postpone the time when a new water heater is required. The reason is often financial. Replacement water heaters can be highly costly for any property owner. In many cases, repairing a water heater is far less expensive than replacing it. Unfortunately, many water heater companies fail to present repair water heater options to Lawrenceville customers.
Lawrenceville, GA Should You Fix It Or Replace It?
Fortunately, there is an honest, fast plumbing company that provides affordable quality water heater services in Lawrenceville. When possible, Anthony Wimpey Plumbing recommends a repair. The average gas storage tank water heater should last at least eight years and up to 12 years. If your water heater is still relatively new and giving you problems, you should consider repairing it to save a tremendous amount of money. You can extend the life of your investment for a fraction of the cost.
We examine each water heater problem on a case-by-case basis and discuss repair and replacement options with our customers to help them decide what makes the most sense. A well-maintained tank hot water heater can have a 20-year lifespan. However, the likelihood that a water heater will require numerous costly repairs increases with age.
The type of water heater, its age, and how well it has been maintained all affect how much it will cost to repair. It is more cost-effective to replace a water heater when the cost of repair is 50% or higher than the cost of replacement. On paper, the right answer may not always be the one that makes sense in practice. Anthony Wimpey Plumbing in Lawrenceville helps customers find a plumbing solution that meets their priorities, budget, and expectations.
Hot Water Heater Installation in Lawrenceville, GA
No one better to call than Anthony Wimpey Plumbing if you require a complete water heater replacement! You may need to replace your water heater if it is leaking or if the water is discolored. We service all makes and models of tank-style and tankless water heaters. The age of the system and the type of issue with the equipment determine whether a water heater can be repaired. If a repair cannot solve the problem, we offer high-quality installation and suggest a gas, electric, or tankless water heater for your home based on your needs or budget.
Call The Best Local Lawrenceville, GA Plumbers

We are simply the best Lawrenceville GA plumbing and water heating system installation and repair business! We constantly deliver high-quality service and local, professional water heater services that are also very reasonable. Our knowledge in the water heater market is unrivaled, but customer service is our priority!
Give us a call now if you live in or near Lawrenceville GA and need a heater replacement or repair. Anthony Wimpey Plumbing provides the highest quality water heater services. And we treat all of our customers' homes with the same care and attention that we give to our own. Our plumbers provide fast installation services for tankless water heaters, water lines, and sewer lines. In addition, our bathroom plumbing services include tub installation services, shower drain services, and toilet installation services. When you have a leaky faucet, call us for fixture repair and installation services. In the kitchen, we are the Gwinnett area plumbers for dishwasher installation, garbage disposal repair, and drain cleaning services.
Get Fast Expert Lawrenceville, GA Water Heater Repair Service

Although you may be tempted to do it yourself, when your water heater stops working, do not try it. Let a skillful plumbing expert handle it. Powerful home equipment as crucial as your water heater requires years of training and specialized tools. Moreover, water heaters are inherently dangerous involving extreme pressures and high temperatures.
Incorrectly installing or fixing a water heater can be disastrous financially and otherwise. Unintentionally, plumbing system damage can result from DIY attempts. And system damage is extremely expensive to repair. Even worse, DIY water heater work may go wrong and can harm you and your family. Allow Anthony Wimpey Plumbing to handle the task instead.
We have been in plumbing service business for more than three decades. And for 30 years, our goal has been the same. We aim to make your life easier from the moment we load the trucks in the morning until we head home. At Anthony Wimpey Plumbing, we are ready to make you a happy customer. Our Gwinnett County service area includes  Lawrenceville, Peachtree Corners, Duluth, Suwanee, Snellville, Norcross, Lilburn and nearby local neighborhoods.
Just complete our Free Quote form online. Our plumbing solutions will exceed your expectations. Call 770-415-8133 to get an estimate, schedule an appointment, or ask about our services.