Every hot water heater Johns Creek residents are using today will break down. And because we all need hot water for essential activities. a damaged or deteriorating water heater makes life difficult. Find out more about water heater repair and replacement here.
Do you live in Johns Creek, Georgia, or a neighborhood surrounding area?
Are you are tired of dealing with a lack of hot water?
But, you are unsure how to get the help you need from a reputable water heater plumber?
If so, then our plumbers are ready to fix your failing water heater. We offer premium water heater repair in Johns Creek and routine water heater maintenance in Johns Creek. Find the perfect solution to your hot water troubles with a quality Johns Creek water heater repair service. Call us today to find out more or schedule your next appointment.
Anthony Wimpey Plumbing serves Lawrenceville, Buford, Suwanee, Duluth, Johns Creek, Norcross, Snellville, Stone Mountain, Tucker, and areas around these cities.
Searching for Quality Water Heater Repair in Johns Creek, Georgia?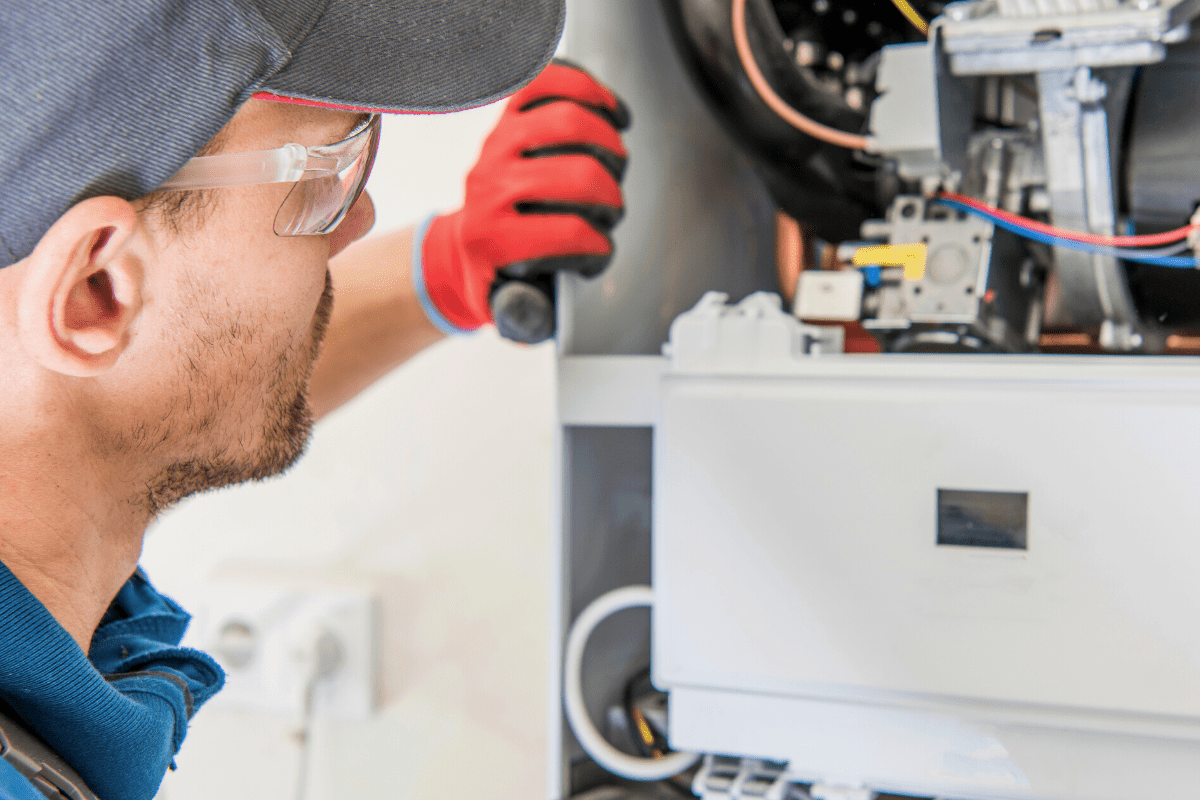 Getting help from a professional water heater expert at the first sign of trouble can decrease your chances of needing a premature replacement. When we address problems right away, a simple Johns Creek water heater repair service may be all you need to get your hot water back on track. However, ignoring the issue may worsen and affect other components of your system.
In addition, if left unattended for long, the repair could cause more problems with your plumbing down the line and require you to get multiple repairs to fix the problem. So, when you first begin to suspect that your hot water heater is not working correctly, call us.
We will send a certified plumber to your home or business to conduct a thorough inspection. That way, we can pinpoint the exact source of your problem so you can get the best, most affordable solution possible.
We Provide Professional Water Heater Service in Johns Creek
When you schedule regular maintenance services, you will reduce the number of repairs needed over the life of your water heater system. Keeping your tank cleaned and ensuring all hoses, pipes, and components stay in good shape will help your home.
As a result, business owners avoid tank corrosion, sediment buildup, hose leaks, and similar problems. If you want to extend the life of your water heater and avoid unnecessary water heater repair in Johns Creek, we can help.
Need Water Heater Installation from a Hot Water Heater Plumber Near Me?
Ready for your next Johns Creek water heater repair or looking for reliable water heater services in Johns Creek? Let our team get your hot water system working like new again. Contact us at  770-415-8133 for an inspection, maintenance service, repair, installation, or upgrade. We have the tools and skills it takes to fix your hot water issues fast and affordably. Call our office today to discover more about our plumbing services or schedule an appointment with an experienced water heater plumber in Johns Creek, GA.
When it is time to replace your old gas or electric water heater, you will want it done fast and at a fair price. So, we offer water heater replacement and installation services seven days a week to fit your schedule. Plus, we offer convenient evening, weekend, and same-day appointment availability! So, you will receive an honest price to get hot water flowing again.
Our professional plumbers ensure that your water heater installs are complete and correct. Our qualified plumbing professionals take care of all aspects of the installation.
When Is It Time For Water Heater Replacement?
The average tank hot water heater lasts 8 to 15 years. An old water heater can run at low efficiency for years before it fails. It is not easy to know the best time to buy a new one until your water heater breaks. The truth is that your old water heater will break down eventually. You will be without hot water or an indoor flood.
It may be time for water heater replacement services when:
Your hot water heater is over ten years old, and you see water leaking around your unit. Or your hot water demands increase.

You do not have consistent hot water. Your water looks rusty. Or you hear the unit making rumbling and banging sounds.
If you experience any of these signs, our expert plumbers are ready to help you find a water heater to meet your needs. We have affordable water heater options for installation.
Save Money and Energy with Modern Water Heaters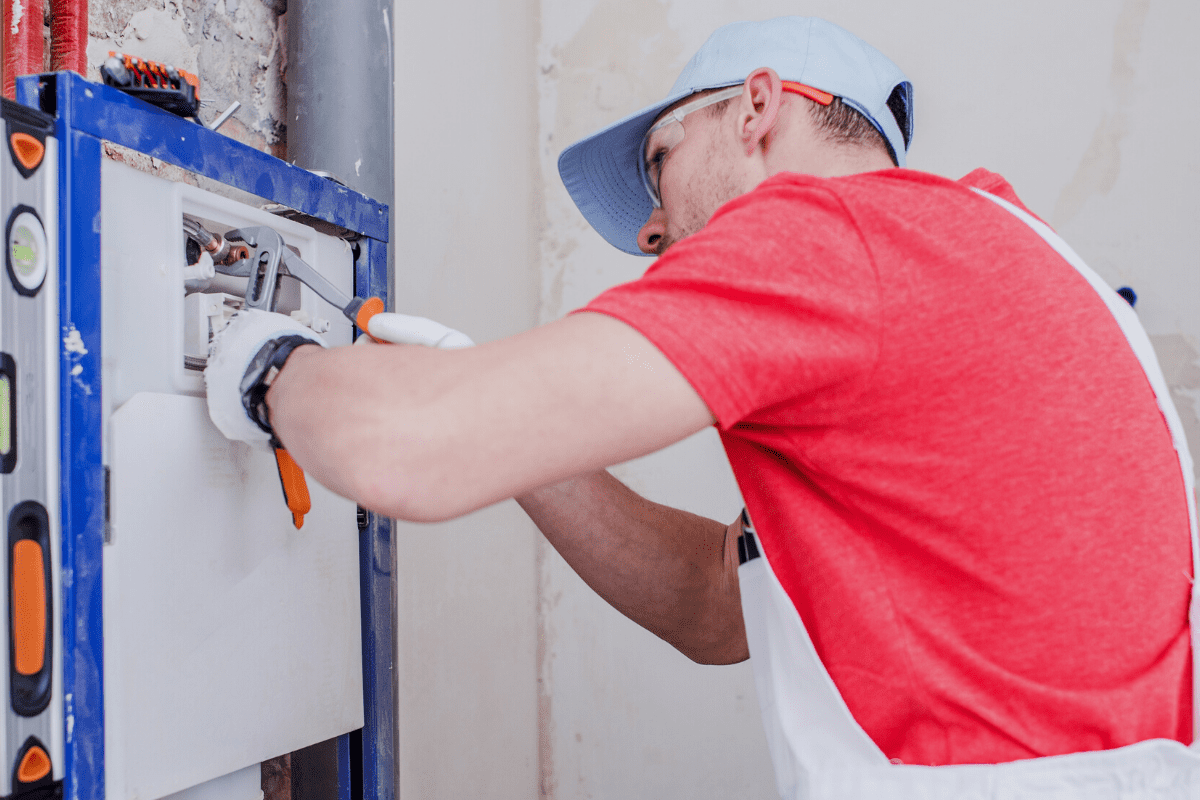 Heating water is the second-largest energy expense for most homeowners and accounts for about 18% of a typical energy bill. According to ENERGY STAR, now is the right time to plan to replace water heaters over ten years old.
Today, high-efficiency water heaters use much less energy to heat water than those made a decade ago. So, replacing an old water heater can reduce the energy you use by about 50% and help you save money. On top of that, the new tankless water heaters and hybrid models are smart choices for an upgrade. So, get a new water heater installation today.
Plumbers For Johns Creek Water Heaters
Anthony Wimpey Plumbing serves Lawrenceville, Buford, Suwanee, Duluth, Johns Creek, Norcross, Snellville, Stone Mountain, Tucker, and areas around these cities. We can repair your gas water heater, electric tankless water heater, and more. Also, contact us for commercial water heaters. Our plumbers are the top plumbers near me in Johns Creek for all water heater services. Call 770-415-8133 to schedule an appointment with us.