If you are looking for fast, affordable, and reliable plumbers near me Johns Creek, look no further than Anthony Wimpey Plumbing. We have years of experience serving the community. Our team of skilled professional plumbers provide top-notch plumbing services to residential and commercial customers alike.
Johns Creek Plumbers You Can Trust
At Anthony Wimpey Plumbing, our Johns Creek plumbers are trained in the latest plumbing techniques. And we are equipped with state-of-the-art tools to address your plumbing needs efficiently. Our commitment to customer satisfaction and quality work sets us apart from the competition.
Plumbing Repair Service Near Johns Creek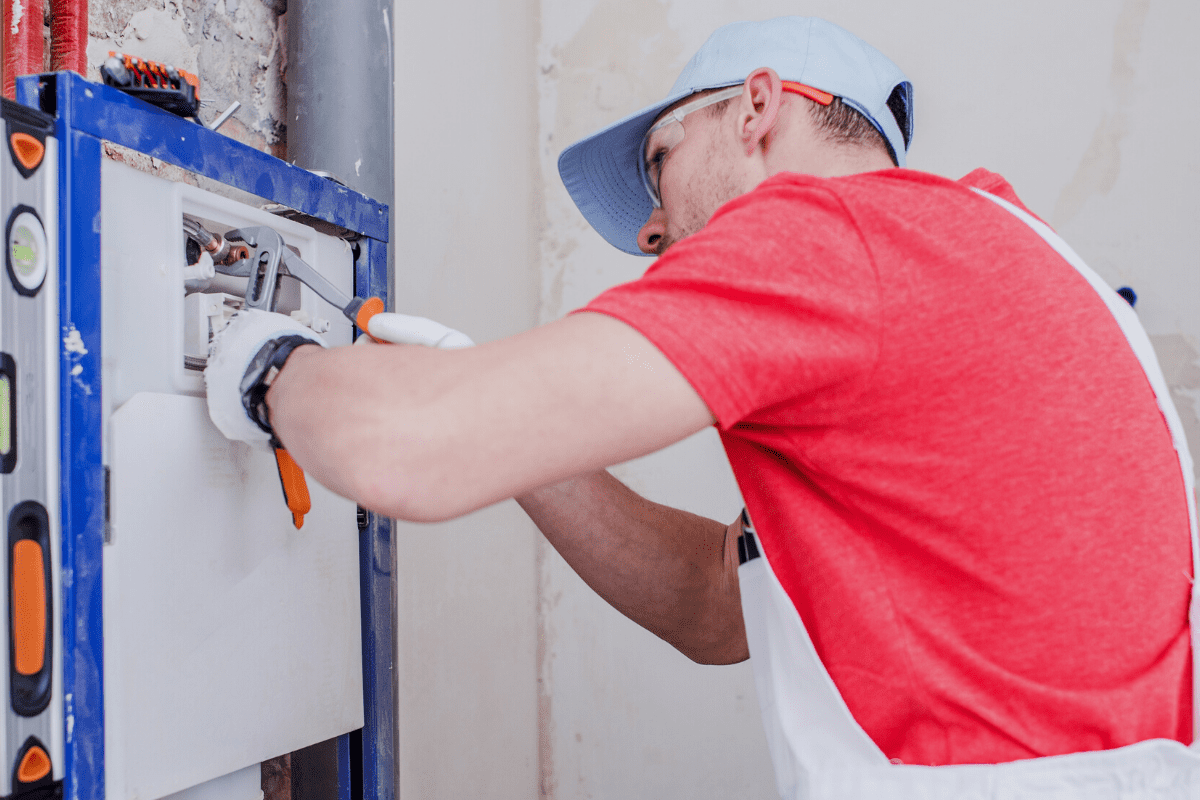 Whether you are dealing with a minor plumbing issue or a major emergency, our Johns Creek plumbing repair service is available 24/7 to assist you. We handle everything from clogged drains to sewer line repairs, ensuring your plumbing system operates smoothly.
Johns Creek Leak Detection Services
Leaks can cause significant damage if left unaddressed. Our Johns Creek plumbing leak detection services utilize advanced technology to pinpoint the source of leaks quickly and accurately. And that enables us to repair leaks before they lead to costly water damage.
Advanced Techniques For Accurate Results
Anthony Wimpey Plumbing utilizes advanced, noninvasive leak detection methods to locate hidden water leaks accurately. That goes for leaks in your home or business. Whether the leak is inside or outside, our plumbers in Johns Creek know what to do. Using state-of-the-art technology, our skilled technicians identify the source of the leakage with minimal disruption to your property. This ensures a faster, more cost-effective repair process, saving homeowners time and money.
The Dangers of Hidden Water Line Leaks In Johns Creek
Hidden water line leaks can pose significant threats to your home and finances. A slow, steady leak within the walls can cause thousands of dollars in damage. Especially when leak repair does not happen promptly. Such leaks can lead to structural damage, mold growth, and even electrical issues. Water damage like this can compromise the safety and comfort of your living space.
Additionally, undetected leaks often result in super high water bills due to constant water loss. By addressing these hidden leaks early, homeowners can avoid costly repairs and potential health hazards associated with mold and mildew.
Call The Top Local Plumbing Company in Johns Creek
Anthony Wimpey Plumbing's comprehensive leak detection services are designed to help homeowners in the Johns Creek area. Act now to protect your investment and maintain a comfortable living environment. Our fast response time, professionalism, and practical solutions await your call. You can trust us to handle all your plumbing needs.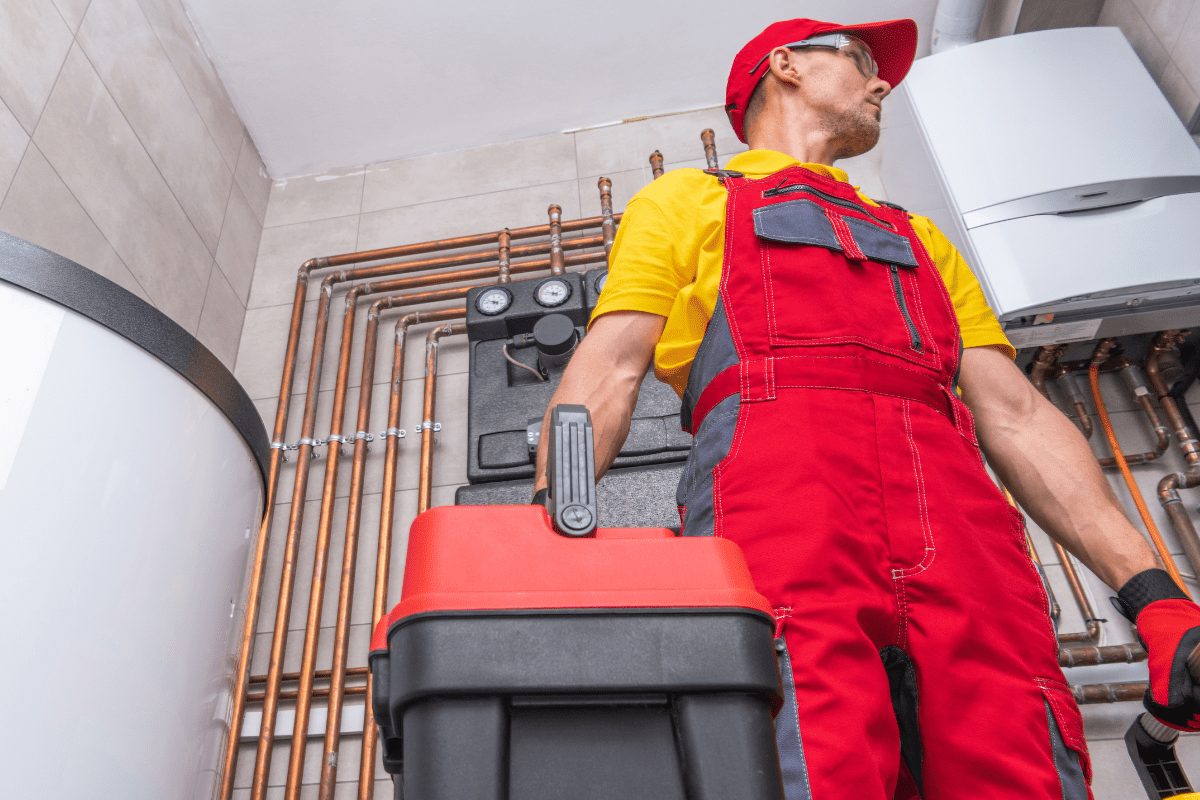 Our team specializes in water line repair and replacement, ensuring your home or business has a reliable supply of clean, safe water. Our expertise in water line services allows us to quickly diagnose and resolve any water line issues you may be experiencing.
Keep the hot water flowing year-round with our exceptional water heater services in Johns Creek. We offer installation, repair, and maintenance for traditional and tankless water heaters, ensuring you have access to hot water whenever needed. When you in need of a water heater replacement or a hot water heater repair, call us. We are the plumber to outfit your new construction or addition with a new water heating system installation.
Why do tank water heaters need our services? Common water heater issues include insufficient hot water, leaks, sediment buildup, strange noises, and malfunctioning components. For example, undersized units or faulty heating elements can cause inadequate hot water. At the same time, leaks often result from corroded tanks or loose connections. In addition, sediment buildup in the tank can lead to reduced efficiency and strange noises. Finally, malfunctioning components, such as a broken thermostat or pressure relief valve, can cause water heater problems.
Tankless water heater advantages include energy efficiency, space-saving design, continuous hot water supply, longer lifespan, and reduced risk of leaks. Energy efficiency is achieved by heating water only when needed, which can result in lower utility bills. Their compact size allows for flexible installation in tight spaces. Tankless water heaters provide continuous hot water, ensuring users never run out of hot water during peak usage. The longer lifespan of tankless water heaters, typically 20 years or more, provides homeowners with a better return on investment. Additionally, without a tank there is no risk of massive leaks and water damage.
Water Heater FAQ And Answers
Can you shower with a broken water heater?
Yes, you can shower with a broken water heater, but the water may be very cold.
Do plumbers work on water heaters?
Plumbers do work on water heaters and can help with repairs or replacements.
What causes a hot water tank to leak?
A hot water tank can leak for various reasons, such as corrosion, high pressure, or a faulty valve.
Can you patch a hole in a hot water heater?
Piquing a hole in a hot water heater is possible, but it is not always a long-term solution.
Who fixes hot water heaters near me?
To find someone who fixes hot water heaters near you, search online or ask for recommendations from friends and family.
Where does a water heater leak from?
Typically, a water heater will leak from the bottom or the top.
Do I need a plumber to install a water heater?
Hiring a plumber to install a water heater is not necessary, but it is recommended to ensure proper installation, safety, and manufacturer's warranty validation.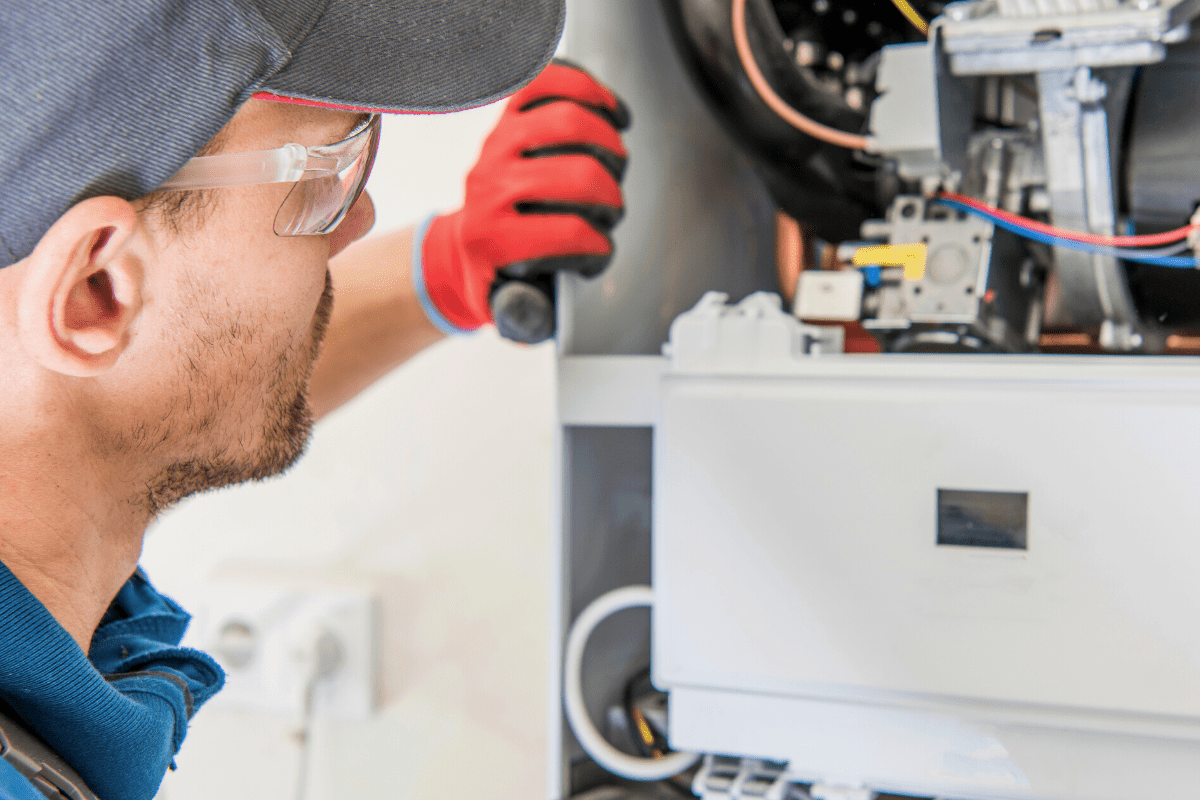 At Anthony Wimpey Plumbing, we pride ourselves on offering various plumbing services to meet your every need. From leak detection and repair to gas line services, our team of experts is here to help you maintain a safe and efficient plumbing system. When you need fast, affordable, and reliable plumbing services in Johns Creek, trust the professionals at Anthony Wimpey Plumbing. Contact us today to schedule an appointment and experience the difference our expert team can make for your home or business.
Anthony Wimpey Plumbing, a reliable and professional plumbing company, provides top-notch plumbing services in Lawrenceville and its surrounding areas. They specialize in advanced, noninvasive leak detection methods to accurately locate hidden water line leaks, which can pose significant threats to homes and finances. Their team of experts can also address common water heater issues, such as leaks and insufficient hot water supply. Moreover, they offer tankless water heater solutions, which boast benefits such as energy efficiency, space-saving design, continuous hot water supply, longer lifespan, and reduced risk of leaks. For exceptional plumbing services and peace of mind, choose Anthony Wimpey Plumbing.
Fast, Affordable Johns Creek Plumber – Anthony Wimpey Plumbing
Anthony Wimpey Plumbing is a trusted plumbing company serving Lawrenceville and the surrounding areas, including Buford, Suwanee, Duluth, Johns Creek, Norcross, and Snellville. With over 30 years of experience in the industry, they have built a strong reputation for providing exceptional plumbing services to clients in these areas, including Johns Creek, ensuring that residents receive top-quality solutions for all their plumbing needs. Choose the affordable Johns Creek plumber near me. Anthony Wimpey Plumbing for reliable and efficient services in your area. Call 770-415-8133.