Plumber Lawrenceville, GA | Best Plumbers for Affordable Plumbing
Lawrenceville Plumber Service With Over 30 Years Of Plumbing Experience
Anthony Wimpey Plumbing is a qualified plumber in Lawrenceville, offering a full selection of plumbing services. From drain cleaning to sump pump repair to leak detection, our local plumbers can handle any plumbing problem. We are the plumbing service Lawrenceville calls for plumbing repair, replacement, and installation.

Affordable Plumbing Repair Services
Whether you have a leaky faucet, an overflowing toilet, a broken water heater, or a complex plumbing issue, call our experienced plumbers. If water flows through it, we can fix it. That is why, after thirty years, Lawrenceville, GA residents continue to rely on us.
Homeowners rely on Anthony Wimpey Plumbing for honest advice, quality service, and fair pricing all across areas around Lawrenceville. In addition, residents in Duluth, Lilburn, and Norcross depend on us for plumbing repair services
Our reputation for quality, affordable plumbing services is well established in the Lawrenceville area. Proudly we service residents in Peachtree Corners, Suwanee, and across Gwinnett County.
We have seen it all when it comes to plumbing issues. We also know how to repair them. From clogged toilets and drains to sump pumps and water heaters, you can trust that our skilled staff will repair any plumbing problem promptly, correctly, and with customer care that surpasses your expectations. Regardless of your plumbing problem, our devoted local plumbers will work hard to do the job correctly the first time.
Garbage Disposal Repair, Replacement, And Installation
Sewer Line Service
Have you noticed a strange wet area in your yard that is very green? If so, you probably have a sewer line leak. Sewer leak detection is more cost-effective than ever. First, we use a sewer video camera to find the precise leak location. Then, we will show you what is going on inside your line.

Over the years, plumbing systems often suffer considerable damage. For example, sewer lines can become cracked and collapse. Unfortunately, not all lines are candidates for sewer line repair.

Sewer lines deteriorate, crack, leak, and burst under enough pressure and may need replacement. And a damaged, leaky sewer line lets black water sewage contaminate the ground with harmful pathogens. In addition, exposure to sewage can spread diseases. Examples include E. coli, Tetanus, Tuberculosis, Hepatitis B and C, HIV/AIDS, and West Nile virus.
Anthony Wimpey Plumbing uses cutting-edge video equipment to eliminate guessing in sewer and water line repairs and replacement by pinpointing the problematic site and visually confirming the source of the problem.
Plumbing System Water Lines
Suppose your water is suddenly discolored, and you notice an unusual drop in water pressure. In that case, you may have a water line leak. Add a wet spot on your lawn, likely water line damage.
We use a special plumbing video camera to reveal the exact cause and the location of water line problems. Our plumbers locate water line damage and provide repair and replacement options quickly.
Water Heater Repair Services
When your traditional storage-tank water heater is not working well, we can help. We offer a complete selection of water heater services.
Our local Lawrenceville, GA plumbers near me will arrive and get to work. After inspecting your unit, we may tell you that you may have a big decision. Sometimes you must decide to either repair or replace your water heater.

Keep in mind that old water heaters become energy inefficient. So, older units use a lot more energy than newer ones. Therefore, replacing an old water heater might be more cost-effective to save money on utility bills. We will explain your options and help to arrive at a decision you are comfortable with regarding your water heater.
Our team of plumbing experts provide water heater repair, water heater replacement, and installation services for all types of tank water heaters.
Suppose you see leaking from the bottom of your tank water heater. Expect it when the water heater is more than ten years old. That is because, without regular maintenance, tank water heaters of this age collect years of sediment in the bottom of the tank.
Eventually, sediment build-up and mineral deposits cause corrosive rust that disintegrates the tank. Leaking from the bottom of the unit happens when rust eats through the tank.
Lawrenceville Tankless Water Heaters
With a tankless water heater, energy-efficient on-demand hot water can be yours. Call the trustworthy plumber Lawrenceville calls for tankless water heater installation, Anthony Wimpey Plumbing at 770-415-8133.
Few things can ruin your day, like an outrageously high water bill. Unfortunately, sudden spikes like this typically indicate a hidden plumbing leak Most home plumbing pipes are hidden from view, so it is easy not to know when you have a water leak.
Unfortunately, getting a sky-high water bill points to a leak, but it does not tell you where your plumbing is leaking. Plumbing and water line leaks can occur inside, outside, and under your home. Anthony Wimpey Plumbing repairs leaks behind walls, ceilings, under concrete slabs, and underground.

So, do not let the thought of a hidden plumbing leak, spoiling drywall, and growing mold in your home worry you sick any longer. Instead, contact us for the best leak detection and repair services in Lawrenceville.
Leaky Faucet
Few things can become more annoying than a constantly dripping leaky faucet. Many of our customers have lost sleep due to a faucet leak. Please do not hesitate to call Anthony Wimpey Plumbing, your favorite Lawrenceville plumber, when you have a faucet problem.
Waiting for days, weeks, or even months is a mistake. Our skilled plumbers provide quick, affordable Lawrenceville faucet repair and faucet replacement services.
Quality Plumbing Solutions From Local Plumbers
We arrive on time when you make an appointment with Anthony Wimpey Plumbing. And we bring over 30 years of experience with us. With our broad range of services, from water line repair to tankless water heater installation, we have what we need to do the job for you.
The plumbers are friendly, fast, and knowledgeable at Anthony Wimpey Plumbing. They will cooperate with you to arrange a plumbing service appointment that fits your schedule. Quality customer service is our top priority.
We are proud to be your local family-owned plumbing service company. Our service area includes Lawrenceville and surrounding areas in Gwinnett County. Anthony Wimpey Plumbing is available to assist with any plumbing problems. So, our plumbers can assist you with your clogged drain, broken water heater, or any other plumbing issue you might experience.
Lawrenceville's top choice for quality plumbing service for over three decades, is still going strong. Helping our customers with fast, affordable plumbing solutions is what our plumbers do best. Call 770-415-8133 to schedule your appointment.
Lawrenceville, GA Plumbers Near Me, Anthony Wimpey Plumbing
Call 770-415-8133 to schedule an appointment with us now. We would love the opportunity to become your new Lawrenceville plumber. As a full-service plumbing company, we provide a wide range of high-quality plumbing services and goods to satisfy the requirements of Lawrenceville residences and businesses.
Due to our dedication to customer satisfaction, we have become one of the most dependable plumbing contractors in Lawrenceville and the surrounding area of Gwinnett County. We want to satisfy our customers by offering our clients the best possible plumbing services for affordable rates. Therefore, our guiding principles provide sincere, dependable service backed by our dedication to your satisfaction.

Our plumbers show up when scheduled for appointments. We pay attention and listen to you to better understand your plumbing issue. Our team has the experience and training to identify plumbing issues quickly and accurately. Whether a minor plumbing fix or an extensive plumbing installation, we satisfy our customers every time.

The level of service Anthony Wimpey Plumbing offers will astound you, from making an appointment to fixing your plumbing. Quality is one of Anthony Wimpey Plumbing's areas of expertise.
Because we value good customer service, we take the demands of our clients seriously. We have built a solid reputation as the top plumbers in Lawrenceville, GA. With Anthony Wimpey Plumbing, customers can expect the following:
Customer Service That Exceeds Your Expectations
On Time Arrival
Knowledgeable Friendly Plumbers
High Quality Parts and Labor
Fair Reasonable Prices
Customer Appreciation
More Anthony Wimpey Plumbing Services
Gas Line Repair And Installation
Sewer Video Camera Inspections
Complete Repipe Services
Water Filtration Systems
Washing Machines
Dishwasher Installation
Drain Cleaning
Shower Repair
Sink Repair
Slab Leak Repair
Sump Pump Service
Backflow Testing
Areas We Serve

Locations we service include Lawrenceville, Buford, Suwanee, Duluth, Snellville, Norcross, Loganville, Peachtree Corners, and surrounding areas throughout Gwinnett County, GA. Local zip codes in our service area include 30044, 30043, 30024, 30052, 30047, 30096. 30093, and 30518.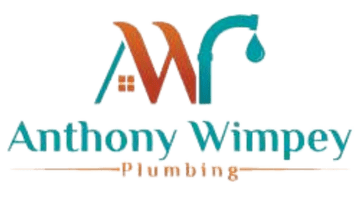 Top-Rated Local Plumber Lawrenceville