When you develop Suwanee plumbing concerns in your house, it is frustrating. And the chances are that you are frustrated because you do not know how to repair plumbing. Although major Suwanee plumbing issues require professional plumbing services, you can repair simple plumbing problems.
Suwanee Plumbing Problems
The most popular plumbing issues in homes across Gwinnett County are all too common. People need us to repair their running toilet, clogged sink, clogged bathtub, clogged toilet, leaky pipe, and dripping faucet all the time. Low water pressure is also a top issue that we address for customers.
The following blog post will give you easy plumbing tips. So get ready to learn how to take control of your whole plumbing system today. And learn what you can do when you have a common plumbing problem.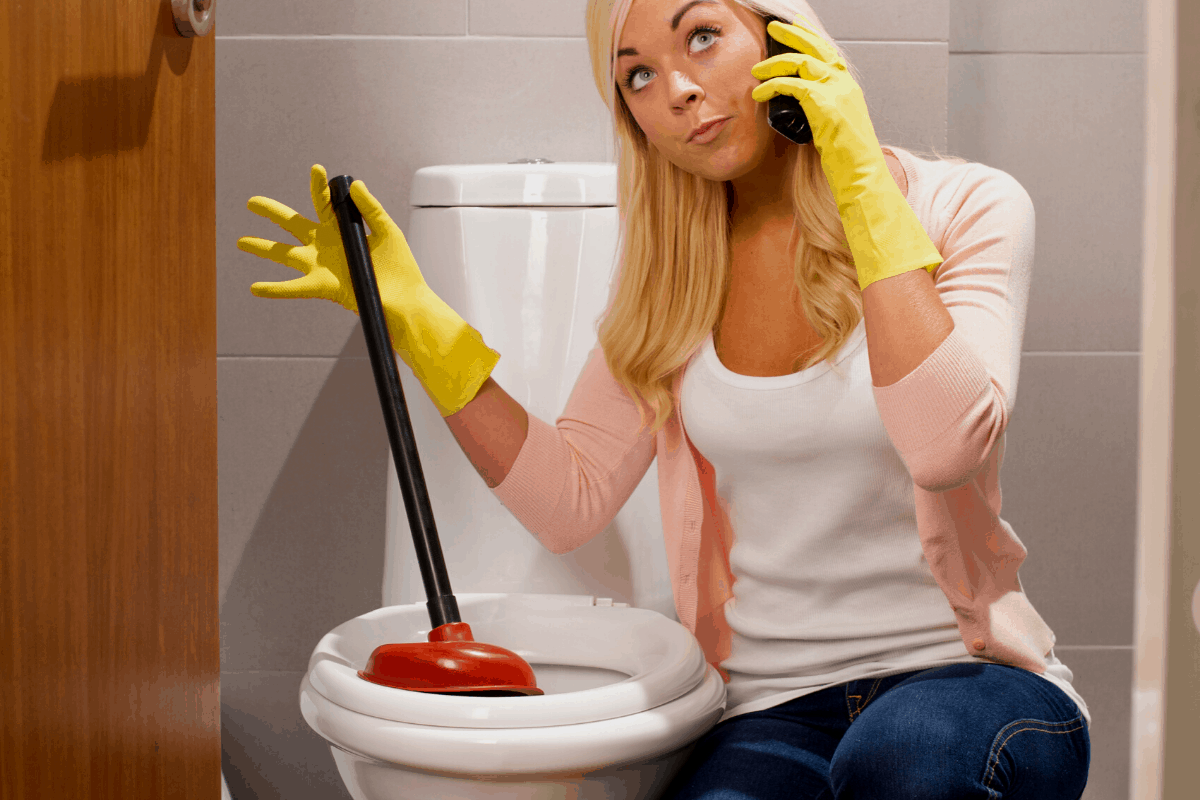 Remember to Avoid Burst Pipes in Suwanee
Any time of year is an excellent time to go over how to avoid a burst pipe. Let your faucets trickle on extremely chilly winter nights, especially if your lines are in a crawlspace. Running water helps prevent freezing. Doing this can relieve the pressure that bursts pipes and further home water damage. Whether you have Suwanee plumbing pipes in a crawlspace, basement, attic, or garage, pipes will likely freeze if the space is not climate-controlled. To prevent bursting, insulating your pipes helps.
Locate Your Main Shutoff Valve
Make sure you know where your home's main water shutoff valve is. You never know when an emergency involving a broken pipe or damaged connection requires you to turn off the water right away. In addition, finding the main water shutoff valve is vital before you start any Suwanee plumbing project. Finally, always turn the main shutoff valve off to avoid flooding.
Plumber Reveals Suwanee Shower DIY Repair
If you have inadequate water pressure in the shower, the shower head might need cleaning. First, take a plastic bag, fill it with regular vinegar, and tie it to the shower head to cover the shower head. Please leave it in place for several hours. Next, take the bag off and use a cleaning brush to scour away any mineral deposits.
Pro Plumbers Share Grease Clog Tip
Do not pour cooking grease, bacon fat, or fry oil down any of your household drains. After they cool, please place fat and grease into containers with lids. You can set the containers in the refrigerator until they are solid, then throw them away in the trash. Fats are liquid when hot and solid when cold. They clog up inside cold pipes if you pour them down the drain. These solid masses will plug your pipes, clog your drains, back up your sewer, and are exceedingly difficult to remove.
Suwanee Drain Cleaning Service
It would be best if you had your drains professionally cleaned. Professional drain cleaning allows maximum flow through your drains. The only way to ensure drains are completely clear is with drain cleaning service from a pro plumbing company.
Avoid Water Heater Repair
You can do something to avoid the need for water heater repair for tank water heaters. Once every three to six months, you should drain the water from your water heater's tank. Draining all the water out of the tank helps prevent mineral sediment buildup at the bottom of the tank. This sediment debris and buildup can cause the tank to bang and heat less efficiently. Maintaining electric water heaters and gas water heaters is essential to avoiding needing our water heater repair services.
Plumbing Maintenance Service You Can Do
We cannot overstate the importance of following maintenance guidelines for plumbing systems and equipment. Without any maintenance, your plumbing system will function. But you will need plumbing services, including new installation services, much sooner this way.
Visually inspect your plumbing pipes, connections, and lines throughout your home. This means looking under your sinks, behind the washers, at the water heater, and outside. Water and sewer lines do leak, so watch out. Maintenance of plumbing just takes a little time and effort.
Suwanee Copper Plumbing Pipe Replacement
Copper Suwanee plumbing pipes may not be the best choice if you want to re-pipe your home. Sometimes copper plumbing pipes develop problems due to water and soil corrosion in certain parts of the country. It can also be more complex to install than other types of pipes. Talk to a professional plumber to find out what pipe material offers the best quality and durability.
You Can Maintain Your Plumbing System
It is normal to become frustrated by the Suwanee plumbing problems your home may have. However, you can quickly repair simple plumbing problems when you know what to do. Even better, you can prevent plumbing issues in the first place with a bit of maintenance.
Use the tips in this article to take better care of your Suwanee plumbing system. Get more plumbing tips.
Anthony Wimpey Plumbing For Plumbing Repair Services
Our Suwanee plumbers install, repair, and replace tankless water heaters, sewer lines, toilets, and more. So, our many services include plumbing repair services, bathroom plumbing, drain cleaning, sewer repair, water heater repair, and tankless water heaters. In addition, we are the best plumbers near me for emergency services, new water heater installation, and plumbing installation of water lines.
If Water Runs through It, Our Plumbers Can Fix It
Our team of plumbers has a reputation for friendly, honest service. Anthony Wimpey serves you with the expert knowledge and great service you deserve. When we say we are coming to help you, we are coming to help you!
It sure sounds simple, but you'd be amazed how many times plumbers' trucks "break down" on the way to a service call, leaving the customer high and dry. That is not how we want to be treated, so when our customers praise us for being so reliable, we know we are doing something right.
Whatever your Suwanee plumbing needs, Anthony Wimpey Plumbing is the local expert you can trust—selecting a plumber is a big decision. So whether you need a plumber in Johns Creek, Duluth, or Suwanee, Anthony Wimpey Plumbing is the best plumber near me.
Contact our plumbing repair and installation experts to help in Suwanee today at 770-285-8861