Maintaining plumbing Lawrenceville homeowners tend to forget to do until there is a plumbing nightmare. Our local plumbers in Lawrenceville always take care of plumbing emergencies like this. And they have seen it all. But, for homeowners, dealing with a sudden, unexpected plumbing problem can be overwhelming and scary. However, please know that the reliable plumbing Lawrenceville residents need is here. We are available to assist you with plumbing emergencies, even after hours.
So, first, realize that all plumbing systems are vulnerable to leaks, clogs, and failures – no matter what you do. And most of the plumbing problems that happen are not emergencies. Still, however, there are best practices to help prevent emergencies. Having a basic understanding of plumbing emergencies is the first step. And then learning how to avoid them will save you time and money down the line.
Of course, there is no way to bypass ever having a problem with your plumbing. So, when you need a plumber in Lawrenceville, contact Anthony Wimpey Plumbing by completing a Free Estimate Request online. We look forward to providing affordable plumbing solutions and friendly customer service that exceeds your expectations.
Anthony Wimpey Plumbing provides plumbing repair and drain cleaning services when you need them. We do everything from emergency water heater replacement services to leak repair and toilet installation. Trusted for over 30 years, we handle every plumbing problem.
Common Lawrenceville Emergency Plumbing Problems
Emergency plumbing issues are a common occurrence that everyone will likely encounter in their lives. Based on our emergency plumbers' experiences in Lawrenceville, we list the most frequent emergency plumbing problems Gwinnett County residents face. But you can best avoid an emergency by caring for your pipes and following a plumbing maintenance schedule.
Toilet Clogs, Sewer Backups, And How To Avoid Them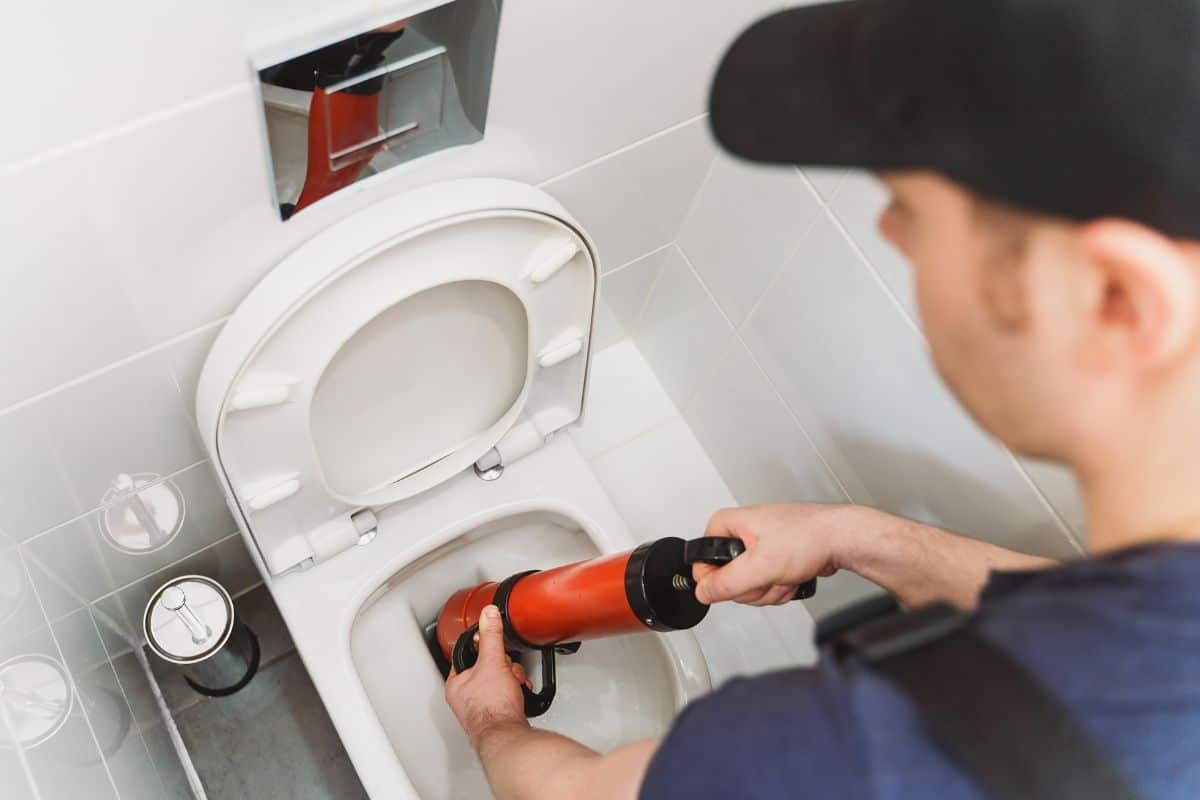 It's important to address a non-working toilet as soon as possible, especially if it's the only one in the home. Typically, a clog is the culprit, but if left alone, it can worsen and lead to an overflowing toilet or, even worse, a sewer backup. Clogged pipes often cause sewer backups due to toilet paper, hair, and grease being flushed down the drain. Experiencing a sewer backup stinks and the smell is something you cannot forget.
So, if you notice foul smells coming from your drains, multiple blocked drains at once, or gurgling toilets, it is important not to ignore these warning signs. Sewage backing into your home can expose you to dangerous pathogens and contaminate your property. If you see these signs, it's best to call an affordable plumber at 770-415-8133. Anthony Wimpey Plumbing is available to assist with any plumbing emergency you may be experiencing.
Closing the lid on your toilet helps avoid clogs by keeping foreign objects out. Things above and beside the toilet can accidentally fall down into the bowl. Foreign objects, from disposable razors to smartphones to hair scrunchies, can cause damaging drain clogs. By simply closing the lid, you can avoid having a plumbing emergency.
Prevent Plumbing Problems With Professional Drain Cleaning Services
Professional drain cleaning services are the best way to maintain a clog-free plumbing system. Do not wait to schedule drain cleaning services in the following situations. A sink, bathtub, or shower is slow-draining or will not drain at all. Likewise, get drain cleaning services for frequently clogging troublesome sinks, tubs, and toilets. A blockage or clog in your pipes can cause dirty water to overflow in toilets and bubble up, making gurgling sounds in drains. We offer drain cleaning services for all home Lawrenceville plumbing lines and drains. That includes the main sewer line, kitchen sink, dishwasher, washing machine, bathtub, shower, and toilet.
Stop Possible Water Damage When Plumbers Service Water Heaters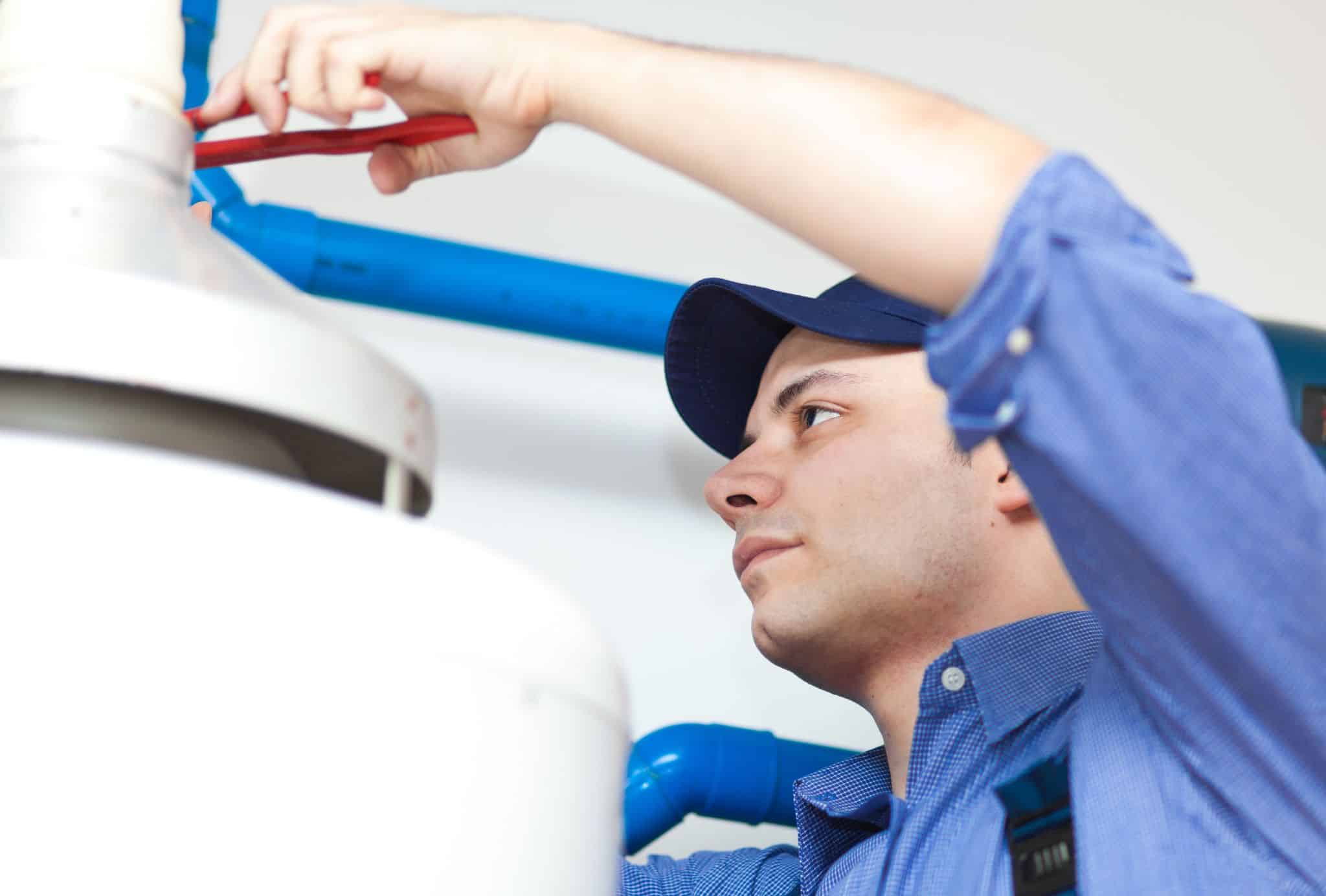 Tank water heaters last 8 to 12 years. So, when they fail, most will call an emergency plumber. Traditional water heaters with tanks can leak, flooding your home with 50 to 80 gallons of hot water. You can postpone these issues and the water damage with maintenance services.
At Anthony Wimpey Plumbing, we recommend scheduling annual maintenance for tank water heaters to extend their lifespan. Unfortunately, many neglect water heaters until they stop working. With proper maintenance, they can last years longer. Keep your water heater well-maintained to reduce the need for expensive repairs or replacements.
One of the main reasons for residential water heater failure is sediment buildup inside the tank. This buildup naturally occurs due to minerals in the water. It can lead to rust and corrosion, damaging your home's plumbing. By having your water heater maintained, you can prevent this sediment buildup and ensure optimal performance. Not only does this save you money on repair and replacement costs, but it also reduces energy usage and costs in the long run.
If you notice any of these signs, sediment has built up in your water heater's tank: rust-colored water, increased energy consumption, overheating, loud banging noises from the tank, tank vibrations, growth of bacteria, or an unpleasant odor coming from the tank. To address this issue, drain the water from the tank and flush the water heater to eliminate the sediment buildup. Additionally, it is advisable to have a plumber replace the anode rod after the sediment removal. Performing this maintenance once a year can help keep your water heater in optimal condition and prevent a water heater plumbing emergency.
To prevent these problems, hire a plumber to flush the system and check for any damage. Anthony Wimpey Plumbing explains how With Annual Maintenance, Home Water Heaters Can Last 20 to 25 Years in a recent press release.
Lawrenceville Plumbers Offer Complete Plumbing Service
Our superior plumbers provide high priority plumbing service when you have an emergency. Same-day water heater installation replacements, for example. Additional plumbing services include sump pump repair service, water line installation, plumbing pipe repair, and sewer line installation. For any plumbing services you need, please rely on our plumbers –  from sewer line replacement to drain cleaning to leak detection.

Contact Anthony Wimpey Plumbing 
You can count on the friendly and knowledgeable plumbing experts at Anthony Wimpey Plumbing to provide high-quality service and arrive on time. We also offer leak repair services to save you time and money. Don't waste more time searching for a water heater leak repair company. Choose Anthony Wimpey Plumbing today. For high-quality service guaranteed, call 770-415-8133 today.