Do you need affordable, fast, and effective plumbing repairs Lawrenceville? Anthony Wimpey Plumbing offers superior plumbing repair and reliable plumbing installation services. Our team is friendly, and skilled. And we provide quality residential plumbing repair and installation services in Lawrenceville and surrounding cities.
As a multi-generational family owned local business, our reputation is very important to us. That is why customer service is always our top priority and we value and respect every one of our clients. And we continue to work hard to ensure they are totally satisfied with the work we do.  Please check out our 5-star reviews to read some terrific plumber near me reviews.
What To Expect From Anthony Wimpey Plumbing Services in Lawrenceville
When you schedule an appointment with Anthony Wimpey Plumbing, we are polite and constantly respect your time. A plumber in Lawrenceville will get here on time to detect plumbing issues rapidly and accurately. And our plumbers will provide you with inexpensive, fast, and reliable plumbing options. And our estimates are free.
You can depend on our professional plumbers and staff to provide:
Our knowledgeable plumbers will diagnose your issue quickly and accurately.

You can count on us to be on-time for your appointment.

We always give you the most affordable, sensible plumbing solutions.
Lawrenceville Plumber Is Here To Help You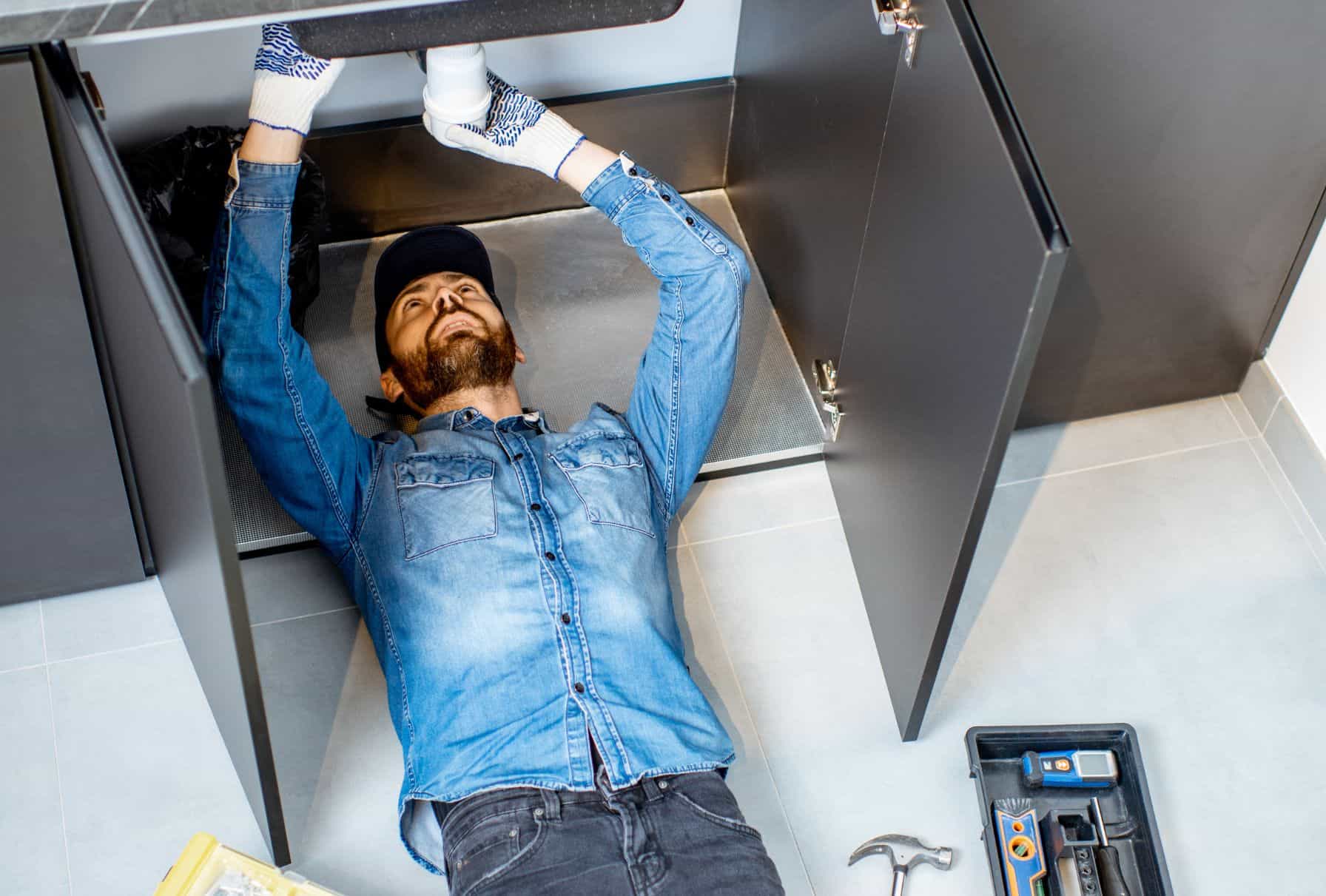 We are your friendly, well-informed, expert plumber in Lawrenceville. Call us at 770-415-8133. Our plumbers are ready to repair your plumbing issues– no matter what they are. Anthony Wimpey Plumbing is a top plumbing company with more than 30 years of plumbing experience in Lawrenceville and Gwinnett County.
Call 770-415-8133 For Plumbing Repairs Lawrenceville
Please schedule a consultation for exceptional plumbing services with us in Lawrenceville, GA. Feel free to check out the rest of our site to learn more about Lawrenceville's best local plumber and the services we can provide you. Likewise, here, on this page, you can find out about the plumbing repair work, installation, and replacement.
Remember that we do everything when you need a plumber near me for plumbing repair. From water leak repair to garbage disposal repair, shower leak repair, water heater repair, or drain cleaning. So, you can rely on us. But likewise, understand to depend on us for toilet repair, water line replacement, sewage system line replacement, and any plumbing repairs you need.
Is It Time For Garbage Disposal Repair Or Replacement Services?
For many home and business owners, the apparent hum of damaged garbage disposals is a dreaded noise– and an unfortunately common one. Presuming garbage disposals will shred huge pieces of food is a mistake. Stuffing massive food scraps down your garbage disposal will shut it down every time. Kitchen in-sink disposals will handle only tiny bits of scrap food. We can fix your disposal and help you learn how to keep it working perfectly.
Are You Looking For Sump Pump Repair and Installation?
When your sump pump stops working, you can end up with a flooded basement that requires hours of cleaning and lots of expensive water damage. Even worse, basement flooding due to a broken sump pump is not only a nasty mess, but also breeds mold and mildew. Call us for sump pump repair and maintenance service because regular maintenance will ensure your pump works as it should and helps you avoid any catastrophes.
Is Your Toilet Clogged, Running, Or Overflowing? Toilet Repair Will Fix That
Toilets are one of the more common sources of issues in home plumbing. One defective toilet part can make your toilet inoperable. When a toilet quits working, it interrupts your life. Whether your toilet runs all day and night or regularly clogs, our plumbers in Lawrenceville, GA have the tools and expertise to make your toilet work great again.
In some cases, a plunger can help you flush a temperamental toilet. However, when your toilet does not flush, you need a plumbing co near me. So, contact Anthony Wimpey Plumbing for plumbing repairs, Lawrenceville, when your toilet is out of order.
Do You Have A Leaky Faucet? Contact A Plumber For Faucet Repair Service Today
The constant dripping noise can be annoying when a dripping faucet typically leaks throughout the night. So, leaking faucets are the plumbing issue many people want us to repair immediately. And the leading reason for a leaky faucet is normal wear and tear from regular day-to-day use. We can make repairs to get your kitchen or bathroom faucet back in excellent condition or supply and install replacement parts that have worn out.
Emergency Plumbing Service Is Here When You Need It
What do you do when you have an emergency on your hands? Unfortunately, you will not speak to a genuine plumber when you call most other plumbing companies. However, when you call Anthony Wimpey Plumbing, you will speak to an actual plumber rather than an answering service. That means that we start helping immediately over the phone. In addition, our fast emergency plumbing service makes us the best Lawrenceville 24-hour emergency plumber in any situation.
Got Plumbing Leaks? Get Water Line Replacement And Installation Services
Water lines that get crushed, squashed, and broken will ultimately leak. One cause for leakage is mineral scale, the crusty white, greenish accumulation on plumbing pipes and fixtures. Keep an eye out for light green and white crusty-looking buildup and rust on plumbing pipes, lines, and appliances. The mineral scale of this type will trigger leaks to develop throughout your plumbing system.
When mineral scale builds up inside your pipes reduces the flow rate of your water and lowers your water pressure. And rusty pipes make your water orange and can affect water quality. External forces like soil erosion, heavy machinery, and tree roots also trigger water line damage. You will require water line replacement or repair services when water lines break.
Got No Hot Water? Our Plumbers Replace Water Heaters And Offer Water Heater Plumbing Repair
Water heater repair can be dangerous and scary for inexperienced homeowners. That is why water heater repair work is not a DIY plumbing project. But you can get the affordable water heater repairs you want when you call us. Expect quality, reliable service from proficient plumbing specialists when you call on Anthony Wimpey Plumbing for water heater repair work, setup, maintenance, or replacement. We are the top choice for plumbing repair near me.
Because being without hot water is a plumbing emergency, we provide 24-hour emergency water heater services. As a result, your home will have hot water again as fast as possible. In addition, we often rerun your hot water the day you call for service.
Are You Trying to Find Water Line Repair Or Leak Detection Services in Lawrenceville?
Leak detection is the first part of the water line repair and replacement process. However, expert leak detection requires innovative plumbing knowledge and specialized equipment. And we have both.
That is why we say, "If water runs through it, our plumbers can fix it!" – we mean it.
Is your water line too narrow for your desired volume or water pressure? We have lots of cost-effective water line repair and replacement solutions. Our plumbers are water line repair and replacement experts ready to help you.
Are You Searching For a Fast, Affordable Sewer Line Repair Service?
If your sewage line is blocked or leaking, call us immediately because sewer drain problems worsen with time. Letting a sewer line blockage go will lead to a disgusting, hazardous sewer backup sending gross filth over your floors. In addition, sewage causes illness due to the pathogens and harmful chemicals in it. And a sewer leak attracts rat and roach infestations.
Do not take a chance and wait to address a drain line issue. Instead, contact us for affordable, practical drain line repair work around Lawrenceville. With our Lawrenceville plumbers near me, you get the assistance you require immediately.
Got Slow, Clogged Drains? You Need Drain Cleaning Today
When drains become slow or clogged it is common to reach for an over the counter chemical drain cleaner to for drain cleaning. However, most professional plumbers, including us, advise against that because the acids in these cleaners can eat through older pipes and can cause leaks. So, when you have a stubborn clog, call us for affordable drain cleaning that is both effective and safe for your pipes.
Need Tankless Water Heater Repair and Installation in Lawrenceville?
Unlike conventional water heaters, tankless water heaters do not keep a reserve of pre-heated water. Instead, these systems heat water on-demand, activating when you turn on a hot-water tap or appliance. So always have hot water with a new on-demand water heater installation. And for those with tankless water heaters, we supply tankless hot water heater repair.
Schedule Service With Local Plumbers With 30 Years Of Experience
Thanks for choosing Anthony Wimpey Plumbing. We are your Lawrenceville, GA, family plumbing company near me. Established more than three decades ago by Master Plumber Anthony Wimpey, we are still a reputable local plumbing business.
Sons Dale and Andrew run the business now, providing the same top-notch customer service their father did. The brothers keep their father's commitment to friendly, honest, quick customer service. And his commitment to being the absolute best affordable plumbers in Lawrenceville. Call 770-415-8133 to schedule service and leave your plumbing problems to us.