Looking for the best plumber near me, Duluth? How can you find the best local plumbing company? Look no further. Anthony Wimpey Plumbing has over 30 years of experience and we want to be your new local plumber.
Best Plumber Near Me Duluth Can Afford
Plumbing problems are never fun, but it does not have to cost a lot. We are one of the most affordable plumbers in Duluth. We give honest estimates of our plumbing work and realistic timelines for how long it will take to get the job done. do not worry about bait-and-switch tactics with us. Our goal is simple. We want to be the best plumbing company in Duluth, GA. The only way to get here is to provide outstanding customer service and deliver the best plumbing services possible.
Do you suspect trouble with your sewer line? Are you experiencing frequent clogs? Then, it is time to hire a plumber. For exceptional services, trust Anthony Wimpey Plumbing. The residential plumber near me to keep your home safe by providing professional and affordable plumbing services. We serve Duluth and have for over 30 years.
Duluth, GA And Other Gwinnett County Areas We Service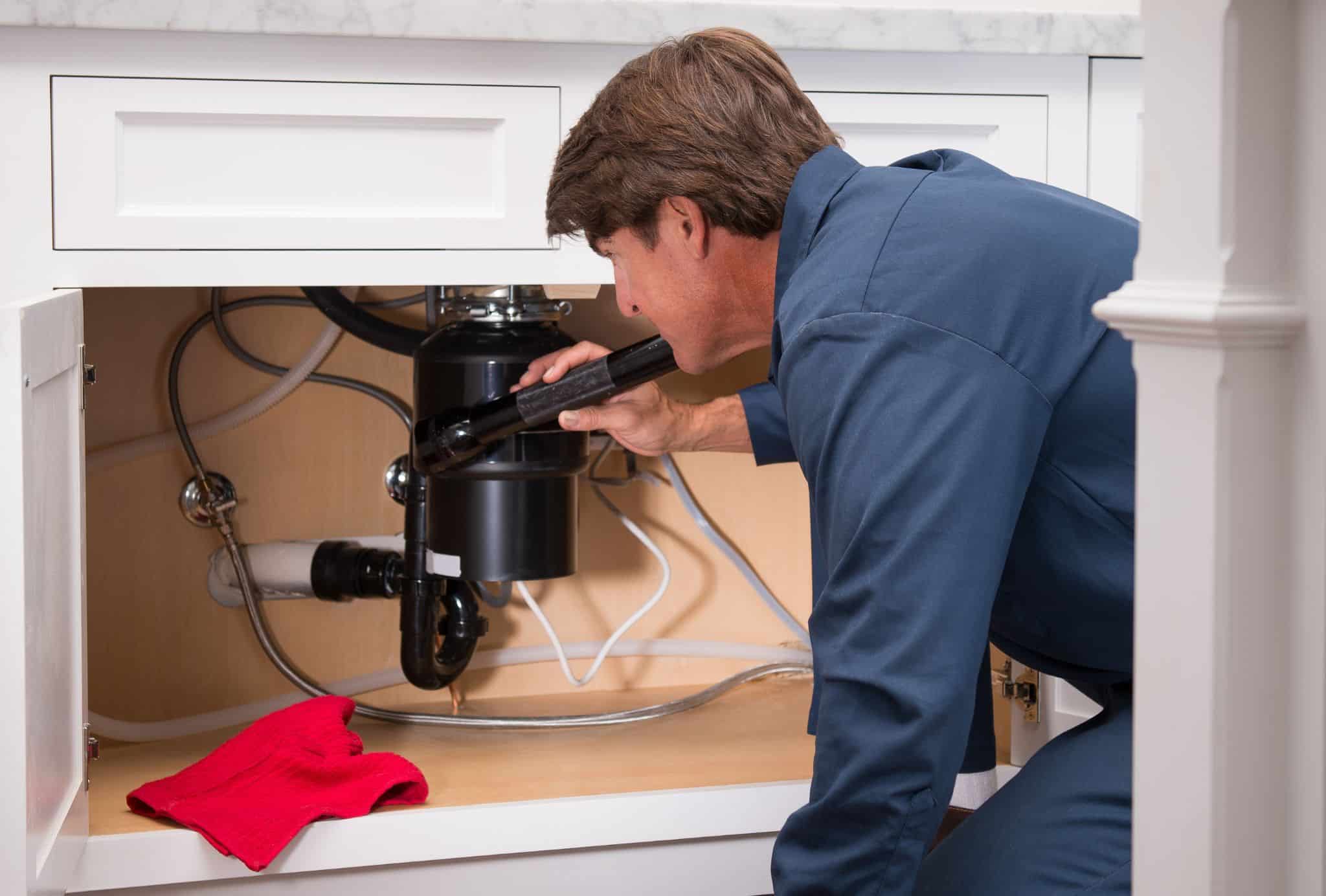 The areas we serve in Metro Atlanta are Gwinnett County, North Fulton, and Dekalb County. After three decades we have many happy customers all around Gwinnett, but the homeowners and business owners we work with in Duluth love us the most. Other Gwinnett areas we service are Lawrenceville, Loganville, Norcross, Lilburn, Duluth, Peachtree Corners, and the surrounding areas. We strive for total customer satisfaction. That is why we feel confident putting customer reviews right on our website. Our plumbers do it right the first time. When you hire with us, you get a trustworthy, knowledgeable plumbing team that delivers fast, friendly service.
So, if you need Buford plumbers, Duluth plumbers near me, a Lawrenceville plumbing company near me, or Lilburn plumbers please, contact us. Likewise, Anthony Wimpey Plumbing is the Loganville residential plumber, Monroe local plumber, Norcross plumber service, Peachtree Corners plumber, plumber nearby Snellville, and Suwanee plumber near me.
Water Heater Warning Signs
A conventional storage tank water heater is considered a major home appliance like a washing machine or dishwasher. Unfortunately, tank water heaters, like other appliances, will most likely malfunction some time. Fortunately, you can contact us when that happens. Please call 770-415-8133 when your water heater stops working. We will send a fast plumber to repair or replace your water heater.  And contact us immediately if you experience any water heater issues or malfunctions. We will be glad to serve you. In the mean time, here are a few signs to watch for that let you know your water heater is failing.
Leaks Or Pooling Water
Unusual Banging Noises From The Unit
Rusty Or Cloudy Water
Odd-Smelling Water
Temperature Inconsistencies
Not Enough Hot Water
No Hot Water
Plumbing Problems Anthony Wimpey Plumbing Repairs Every Week
Garbage Disposal Repair, Replacement, and Installation
Jammed garbage disposals are less damaging than other plumbing issues but are no less urgent. An inefficient garbage disposal can cause drain clogs when it does not appropriately chop, and scraps catch in the drain. Our technicians will inspect your garbage disposal and determine if a repair or complete replacement is appropriate.
Leak Detection, Slab Leak Detection, and Water Leak Repair
Pipe problems, including plumbing leaks and burst pipes, are serious. Pipe leaks may flood your home with a gush of rushing water that will get your attention. however, hidden leaks can go unnoticed, causing expensive water damage behind walls your home. We get calls about leaks nearly every day. Our leak detection and leak detection services are top-rated and super fast.
There are many reasons that you may have a plumbing leak. Pinhole leaks pop up in not only polybutylene but also in copper pipes. In addition, your pipes can deteriorate due to old age, mineral deposit buildup, corrosion, an error in installation, heavy construction nearby, and other factors.
Home Repiping And Pipe Replacement Services
For extensively damaged pipes due to corrosion, our home repiping services replace your old pipes with new, more durable material.
Toilet Repair
Running toilets are the most common reason people call a plumber in Gwinnett. Toilets run for many reasons, but most often it is due to a worn out fill valve, broken flapper, or leaky flush valve. What ever the reason for a running toilet, our local plumbers typically can repair a toilet in minutes for you. And our customers love it when that happens.
Toilet Installation Duluth, Georgia
A sanitary water system that includes a running toilet and possibly a bidet and a properly flushing toilet tank can make a significant difference in the ease of use of the toilet. Toilet repair, replacement, and new toilet installation are all part of our toilet services. So, the cost of our toilet services varies based on the specific toilet plumbing issue. Some common problems in Duluth are clogged, overflowing, and wobbly toilets. Depending on the type of repair or replacement you may need anything from a simple to a complex Duluth plumbing solution.
Drain Cleaning
We also are committed to assisting you with fast plumbing drain cleaning service if you have a clog in your pipes. For example, you will notice you may have a clogged shower or sink drain if you have standing water in the basin or sink. You may also have a clog if the water only goes down the drain at a slower pace than expected. Clogs can also affect toilet pipes and make it difficult or impossible to flush waste from the toilet. Some clogs will even cause the toilet to overflow onto the floor. You can call our team for professional drain cleaning services when you notice these signs. We can quickly remove the clog in a drain cleaning emergency to solve the problem in your home.
Water Line Repair And Sewer Line Repair
Severely damaged sewer pipes need sewer line repair or sewer line replacement services. Contact us about our professional and affordable sewer line repairs. We are the water line repair and sewer line repair experts. All our customers rely on Anthony Wimpey Plumbing to make them feel satisfied and in control of their plumbing systems.
Controlling clogged sewer backups, overflowing toilets, and sewage pipe repair can be difficult. It can be hectic and expensive to turn off water valves, soak up contaminated water with bath towels, and look for a reliable plumbing company to help. Avoid being feeling unprepared by knowing us. We are the reliable plumber who is willing to assist at a reasonable cost.
Water Heater Repair And Replacement
Please do not ignore the water heater warning signs we listed above. Have troubles started with your gas or electric water heater? And are you searching for a water heater repair or water heater replacement plumbing solution that is not going to break the bank? We offer the best of the best quality work for reasonable rates. You need professional Duluth plumbers for safe tank and tankless water heater installation. So, we repair, replace, and install all tankless water heaters, too. so, for electric tankless water heaters and gas tankless water heaters, we are here to help you.
Sewer Line Camera Inspection And Video Pipe Inspections
Drain and sewer camera inspections are something you must experience. These advanced plumbing video systems can provide precise imaging at impressive resolutions. They can pan and be positioned at different angles, providing a complete view of the internal pipe condition. In addition, these video inspections can detect hairline cracks, pipe damage, root intrusion, and other issues. We help you avoid needing more costly repairs by finding sewer line problems quickly. In pinpointing the exact problem areas, property owners can improve safety and avoid potential daily sewer backups, which can result in significant damage.
Sump Pump Services
Bathroom Plumbing Services
Faucet Repair and Replacement Service
Sink Repair and Installation Service
Bathroom and Kitchen Fixture Repair and Installation
Tub and Shower Repair and Installation
Commercial Plumbing Services
Emergency Plumbing Service
Sewer Cleaning
Water Heater Services
PRVs – Pressure Reducing Valve and T&P- Water Heater Pop Off Valve Installation
Duluth, GA Plumbers With 30+ Years Experience
Our crew of expert plumbers can complete home plumbing repairs, water heater repairs, and water line replacements. And we are the plumber near me Duluth with the ability to find a solution for all your plumbing needs and service requests. We handle anything from repairing toilet plumbing problems to repairing sewage or drainage systems. In addition, we are the one-stop shop for commercial or residential plumbing needs. Anthony Wimpey Plumbing has offered quality local plumbing service for thirty-plus years.
Determined to offer awesome customer service and quality work, is our goal now and was from the beginning. We are often referred to as the affordable plumber near me with fast, friendly service by many of our customers. We work hard to build lasting relationships with our local customers. From frozen water pipes to clogged drains, our plumbers are ready to help you.
What do you do when a pipe suddenly bursts, or a toilet starts running uncontrollably? Of course, your first thought is to call a plumber! Here at Anthony Wimpey Plumbing, we provide a team of skilled plumbers to provide quick, professional repairs within your budget. Do not let yourself panic about how to repair a broken pipe. Instead, let us worry about your plumbing issues. Our plumbers can diagnose and fix any problem you face.
Affordable Plumbers In Gwinnett County
Sudden plumbing problems always come as a surprise. And most people find plumbing problems to be stressful for two main reasons. One, when the plumbing breaks down, your daily routine is upended. That can cause anxiety. And the plumbing repair costs typically add more pressure. So, whether it be a leaking water heater or a clogged toilet, our local plumbers will help you find an affordable solution. No matter what plumbing problem you have, wherever you live in Gwinnett County, give us a call to schedule an appointment.
Duluth Plumbers Near Me
Anthony Wimpey Plumbing provides full-service plumbing maintenance, repairs, and clogged drain cleaning. We also offer the same day service in Gwinnett County. Areas we service are including Duluth, Lawrenceville, Lilburn, Loganville, Norcross, Peachtree Corners, and Suwanee. Our team of plumbers also offers residential and commercial plumbing services that customers rely on for all their local plumbing needs for a 100% satisfaction rate.
Many plumbing issues occur over time, but luckily, Anthony Wimpey Plumbing is here to help. We are local plumbers ready to assist you with any plumbing issues. We offer reasonable pricing for all the services we provide, which can save you lots of money over time. Other plumbing companies charge more for offering the same kind of services. However, we are here to provide unique services to resolve any plumbing issues. So, next time you need a plumber near me in Duluth, call Anthony Wimpey Plumbing.
Gwinnett Area Plumbers You Can Count On
Finding the best Gwinnett area plumbers near me in Duluth is easy. With us, you have a credible master plumber with unbeatable prices and courteous customer satisfaction, which is what Anthony Wimpey Plumbing is all about. Our plumbing contractor appointments will always be precise and ready to diagnose your plumbing system emergencies. We also give the best home plumbing tips and general plumbing advice that could save you time and money. Check our recent home plumbing tips.
So, call for service today and find out how our toilet repairs and drain cleaning services can better improve your sense of relief. As professional plumbers, we diagnose kitchen appliance issues, leaky faucets, burst pipes, sump pump problems, broken sewers, and garbage disposal issues.
For a quick response, professional service, and reliable plumbing repair services, contact the best team of plumbers in Lawrenceville, GA. You will find them at Anthony Wimpey Plumbing, and they are the best plumbers near me.
When you need a plumber in Lawrenceville, go ahead and contact our team at Anthony Wimpey Plumbing by completing our Free Quote form online. For plumbing services in Lawrenceville and the surrounding area call 770-415-8133.